3 Day Cruise Thailand to Laos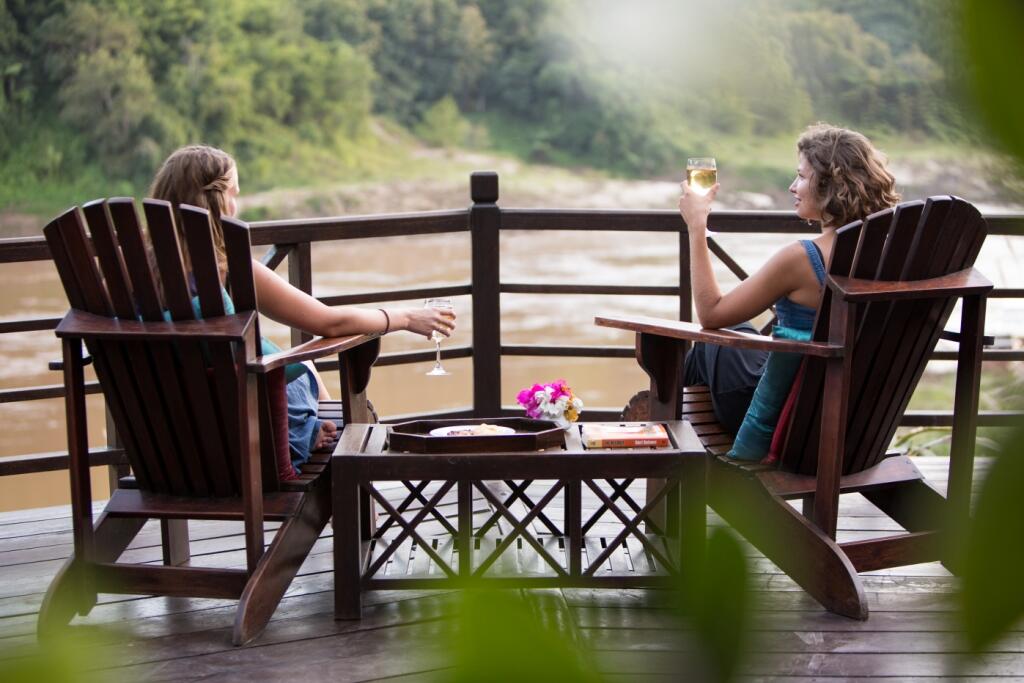 This cruise is the perfect way to end your retreat in Thailand with us or start your Laos to Vietnam Christmas Tour, or bridge the two. 
*Although this is a Mekong River Cruise all accommodation is based on land and the boat is only used during the day for transportation and sightseeing.
Our BOOK WITH CONFIDENCE PROGRAM enables you to travel with peace of mind during the pandemic. All deposits paid from 2021 onwards are fully refundable until March 2022 when we hope to know with some certainty that we can travel. At this time you will be contacted to confirm your booking and our regular cancellation policy will apply. You can see more details regarding this below. *In addition Covid 19 cover is now being provided by some travel insurance providers so we suggest you take this insurance once your booking is confirmed to protect yourself. 
CRUISE 2 DAYS & 1 NIGHT – Down River
HUAY XAI > VILLAGE > PAKBENG
HUAY XAI (Houei Sai)
– Departure 9h30 –
Within the Mekong region, the capital of the Lao province of Bokèo, Huay Xai is an important border crossing point with neighboring Chiang Khong, Thailand and was thus chosen as the ideal departing port for the cruise.
TRADITIONAL LAOS VILLAGE
– 10h30 –
After one-hour journeying along the river, the boat stops at a traditional village. This is a chance to observe rural life along the Mekong and witness the daily life of ethnic minorities and their talented craftsmanship.
Lunch is served on board in a buffet style with a main course from Laos' main culinary delights as well as a choice of fish and meat dishes.
The river cruise arrives at Luang Say Lodge near Pakbeng before sunset, giving plenty of time to refresh, enjoy the scenery of the river and admire the surrounding nature.
A Laotian dinner is served on the open air terrace overlooking the Mekong River.
The first night we stay at Luang Say Lodge – On the left bank of the river, the Luang Say Lodge is backed by mountainous jungle. The large pavilions of solid teak and rosewood all have beautiful vistas looking out over the Mekong river and the mountains beyond. The traditional Laotian architecture provides accommodation of comfort and character, each bedroom equipped with high ceiling mosquito nets, electric fans and a large private bathroom with hot shower and western style toilet.
Mornings are special times for breakfast at Luang Say Lodge with stunning sights of the peaceful neighbouring mountains, often shrouded in mist, while a full breakfast is served on the expansive teak terrace.
The cruise departs for another day of nature discovery along the legendary river with two stops planned along the way to Luang Prabang.
TRADITIONAL LAOS VILLAGE
– 10h30 –
A few hours into the day after enjoying the sights of granite cliffs and sparkling sandy shores, the river boat makes a stop to visit the hill tribe village of Baw, where you can watch the traditional process of making Lao whiskey.
Lunch is served on board in a buffet style with a main course from Laos' cuisine. A different choice of fish and meat dishes than on the first day is prepared for a greater culinary experience.
KAMU LODGE
– Arrival: 14h30 –
Arrives at Kamu Lodge, in the afternoon, you can participate in a variety of activities; visiting Kamu village, archery contest, rice planting and harvesting, traditional fishing and gold panning (January to June). Dinner in a set menu.
The second night we stay at Kamu Lodge. Sitting along the Mekong River, Kamu Lodge offers the unique opportunity to experience slow travel with accommodation in our spacious "African Safari" tents, each with a private balcony and thatched roofs. Our tents provide all necessary comforts and great river views. Using only solar power energy at the lodge, rooms have lights, fans and each has an en-suite private bathroom with shower facilities. 
CRUISE 3 DAYS & 2 NIGHTS – Down River
KAMU LODGE > PAK OU > LUANG PRABANG
Early morning, you can plough, harvest or mill rice with the villagers. The rest of the morning is at leisure to enjoy the optional activities offered at the lodge. Experience a traditional Kamu Massage in a hut overlooking the Mekong river. 
CHECK OUT & LUNCH
– 12h00 –
Check out is 12:00 noon. Lunch is served at the Kamu Lodge restaurant where you can enjoy the local flavors of Laos cuisine with a selection of meat and fish dishes as well as fresh produce grown in the organic garden. The boat will depart after lunch cruising downstream.
CAVES OF THOUSAND BUDDHAS
– 15h00 –
Opposite the mouth of the Nam Ou River, near Pak Ou village, the cruise stops to visit the Tam Thing cave. Translated as Rock Cave, it is famous for housing over 2,500 Buddha statues of all sizes and for being a place of pilgrimage for locals.
Following a day along the wide Mekong river, with beautiful sceneries of mountains, wild nature, local life and delicious food, the cruise arrives at Luang Prabang, the former imperial capital of Laos.
* You can join our Laos to Vietnam tour after this cruise or be taken to Luang Prabang airport. **Transfers to airport are self pay
PRICE INCLUDES
– Transfer from pier to hotel in Luang Prabang.
– Shuttle boats from Chiang Klong to Houay Xai.
– Transfer from Laos's immigration to the pier in Houayxay.
– 3 days cruises with stops and visits en route.
– 2 nights accommodation at the Luang Say Lodge and Kamu Lodge .
– Meal plan as mentioned in the program (3 lunches, 2 Dinners, 2 breakfasts).
– Coffee, tea & drinking water on board and during meals.
– Admission fee at visiting points as mentioned in the program.
– Service of qualified crews during the cruise. 
– Immigration fees in Houayxay.
– Soft and Alcoholic Drinks during the trip.
– Visa approval and fees for Laos Services in Luang Prabang.
– Personal insurance Other personal expenses.
This cruise has a $500 deposit and the remainder is due 75 days prior to departure.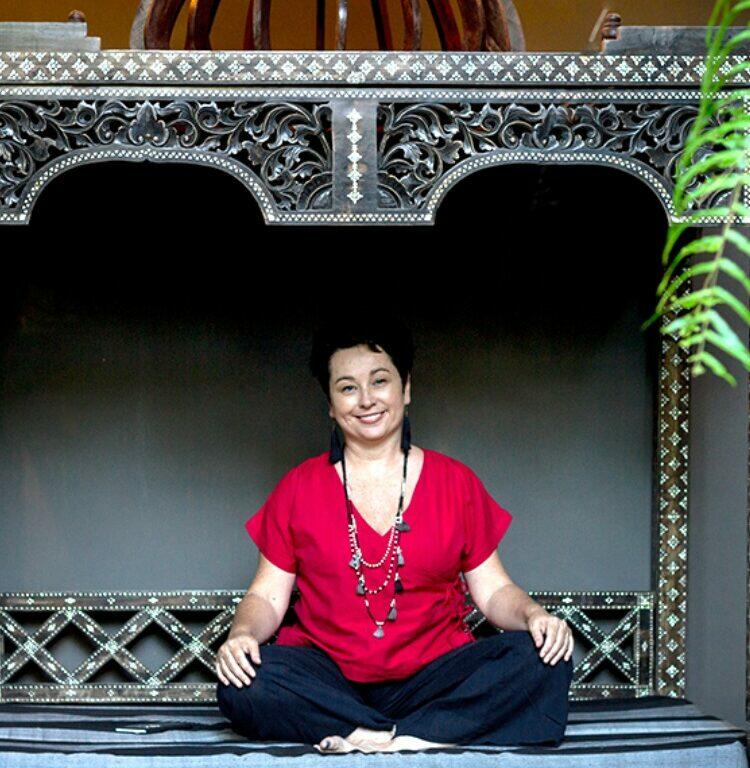 Tammie Day  is a mindfulness, meditation, yoga, nia teacher and group facilitator. A social worker by profession she spent 17 years as a counsellor. She runs retreats and workshops worldwide. Tammie has been facilitating retreats for 10 years and has found the most unique and beautiful places for you to visit whilst engaging in personal development activities. She likes to call these meaningful holidays. 
"This retreat is a must do for any woman wanting to rebalance their life and get acquainted with themselves. I now feel I not only have the beginning skills, but also the courage to refocus my life so I can actually LIVE life and in doing so give to those around me. Thanks you Tammie xx
"Namaste. I feel blissed and blessed in body, mind and soul. Heartfelt gratitude for a restorative, relaxing, rejuvenating, rewarding, caring, inspiring and nourishing retreat experience. My love tank is overflowing with gratitude and peace.
*Please note that when planning retreats so far in advance that some program changes may occur.
Arrival and Departure information
The Luang Say boat leaves Houei Sai pier at 9.30am (please be at Lao immigration office no later than 8.30) for a cruise down the Mekong River to Pakbeng.
After completing Thai immigration formalities, our Luang Say representative will help you get a shuttle bus to cross the bridge and go to Lao immigration.
Our Luangsay staff in Houei Say (Houayxay) will then welcome you to Laos and help with Lao immigration formalities.
(You can check the
frequently asked questions
for more specific details)
We will then transfer everyone to the Luangsay cruise boat, which is parked at the slow boat pier in Houei Say (about 1 kilometre out of the town centre). Every slow boat docks here from huge dirty Chinese cargo boats, to small cross-river ferries, to long low-slung Lao passenger boats and many more.
The Luang Say boat leaves Houei Sai pier at 9.30am (please be at Lao immigration office no later than 8.30) for a cruise down the Mekong River to Pakbeng.
*If you are travelling on from the Thailand Retreat your transfer to the pier is included. If you are not you must meet us there.
Disembarkation
Upon disembarkation you will be taken to the airport in Luang Prabang or your accommodation for the night in Luang Prabang if you are Joining the Laos to Vietnam Tour 21 – 29 December 2022. *Airport transfers are extra.