Ancient and Enchanting Egypt
FULLY BOOKED! Next years dates are Egypt 9 - 17 October 2023 Ask to be placed on the first to know list.
Cairo/Aswan/Nile River/Luxor/Cairo
From the enigmatic aura of the Sphinx to the imposing glory of the Pyramids, imagine stepping into the Land of the Pharaohs and discovering the exotic charms of evocative Egypt with our wonderful Egyptologist.
Can you see yourself relaxing on the deck of our river boat cruising the Nile, sipping mint tea after just having had a blissful massage, wondering if this is what Cleopatra felt like!
Picture yourself in the souks with the colours and smells of an ancient world shopping for cotton, alabaster and jewellery. Or visiting one of the local perfumeries and learning about the healing wonders of different herbs and flowers, whilst stocking up on beautiful oils.
Walk with us through the ancient wonders – Valley of the Kings, King Tut's Tomb, and the Temple of Karnak. This is a world only imagined in your wildest dreams and we have created the ultimate package to Egypt that will enchant and capture your heart during your trip but also for many years to come.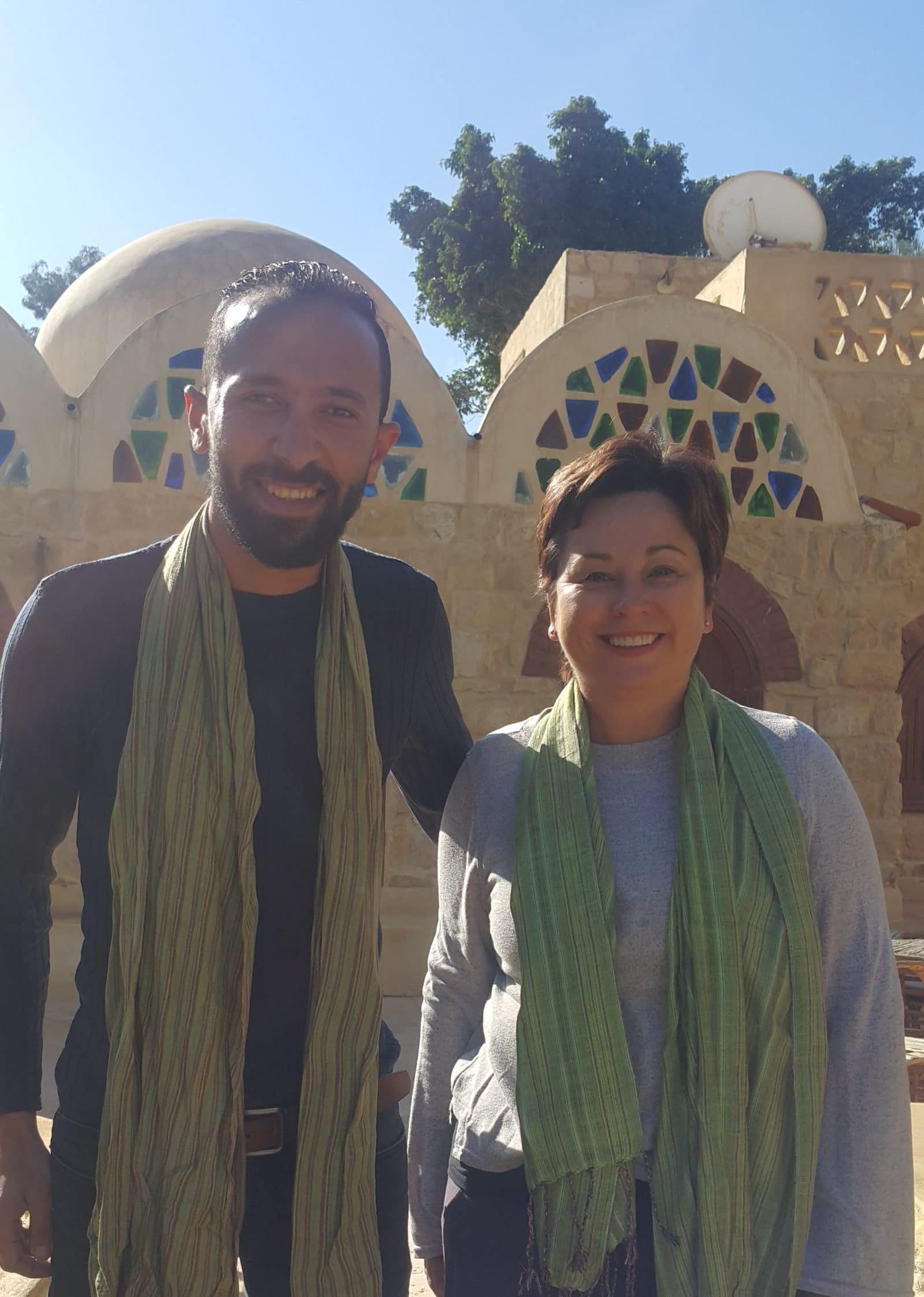 Tammie Day  is an Australian social worker, yoga and nia teacher, world traveller and founder of Vibrant Women. Tammie is constantly sourcing the most enchanting places to run her Inspirational Journeys, places that truly capture your heart and imagination, Egypt is a definite must for anyone who loves exploring spectacular places, with like-minded people.  
Haytham (Sam) – our wonderful Egyptologist will be our guide throughout this journey, Sam, has over 15 years industry experience in guiding groups through his beloved Egypt. He will personally step us through a living history lesson from the pyramids to the ornately decorated temples and tombs and to the famous Tomb of King Tut in the Valley of the Kings. Egyptology covers a very wide and diverse range of studies. Egyptology investigates the range of ancient Egyptian culture, including the people, language, literature, history, religion, art, economics and architecture.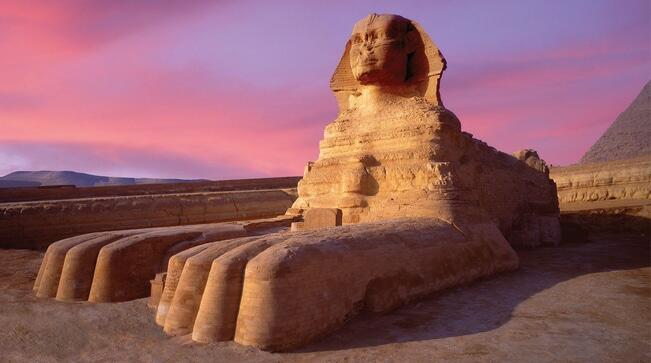 The 10 Ancient Wonders of Egypt
1. Grand Designs
The original grand design – monumental and magnificent – the Pyramids of Giza are an impressive achievement in ancient engineering. Towering above the desert sands and standing proudly for centuries, the first glimpse of these stunning structures will render visitors breathless.
2. Stony Enigma
Be captivated by the mysterious aura of the Great Sphinx of Giza. This monolithic mythical beast possesses a lion's body and a human head – and has sat quietly in the desert sands for eons. Gaze at the Sphinx and try to work out the riddle of its existence.
3. Mighty Nile River
No trip to Egypt is complete without visiting the Nile River – the life force of Egypt that has flowed for centuries. A provider of irrigation, an essential travel route, home crocodiles, and now a source of leisure for locals and travellers alike, the Nile is an aquatic link to Egypt's ancient heritage.
4. Terrific Temples
Discover an enormous open-air museum like no other. The awe-inspiring Temples of Karnak are filled with stately statues, immense columns and gigantic gateways. Explore this intriguing site and be left in no doubt about the brilliance of the ancient Egyptian civilisation.
5. Abu Simbel
Abu Simbel in Upper Egypt was saved from the rising waters of Lake Nasser, growing behind the Aswan Dam, in a massive archaeological rescue plan sponsored by UNESCO in the 1960s. The complex of temples dedicated to the Pharaoh Ramsis II "the Great" remain an evocative and unforgettable destination.
6. Double Happiness
Located in the Nile Valley, the unique Temple of Kom Ombo is a 'double temple' and a rare archaeological find. Dedicated to two gods, a visit here is a true highlight of an Egyptian escapade. Marvel at the well-preserved wall reliefs, try to decipher the hieroglyphics and honour the craftsmen who created this wonder.
7. Museum Magic
Step into a dazzling world of antiquity at the Egyptian Museum. Be amazed by the glittering treasures recovered from King Tutankhamun's tomb – with jewellery, furniture, chariots and that famous gold funerary mask, this pharaoh was certainly prepared for the afterlife.
8. Spectacular Souqs
Aswan Souk is a colorful bazaar that offers Egyptian and African goods. Locally known as Sharia as-Souq, it is the cheapest place to buy souvenirs in Aswan. Located about four blocks from the Nile and running about 7 blocks in parallel to the river, the bazaar has plenty of Egyptian and African goods. Traders sell a wide variety of goods such as perfumes, peanuts, henna powder, dried hibiscus flowers, spices, T-shirts and custom made Ancient Egyptian styled souvenirs.
9. Colossal Characters
Near the modern city of Luxor stand the imposing Colossi of Memnon. These massive stone statues of Amenhotep III, while badly damaged, still maintain an unmistakable air of authority. Stand below them and be dwarfed by the scale of these tremendous figures.
10. The Ancient Heart of Cairo
Wander the cobbled streets of Islamic Cairo and uncover the ancient heart of this chaotic city. Admire mosques, palaces and houses, and peruse the goods on offer at one of the world's oldest bazaars. Dating back to medieval times, the Khan al-Khalili bazaar is where people have traded goods for centuries.
A $500 Deposit is required to secure your spot on this tour. The remainder is due 75 days prior to departure. 
This tour has a lot of walking and requires a moderate level of fitness. There are steep stairs, uneven roads and getting on and off boats. Sites are large and sometimes hot, you may need to walk several kilometers around a single site and do two in a day. You need to be fairly fit to attend this tour.

Pre-Arrivals 30 Oct 2022
Day 1 - 31 Oct 2022
Day 2 - 1 Nov 2022
Day 3 - 2 Nov 2022
Day 4 - 3 Nov 2022
Day 5 - 4 Nov 2022
Day 6 - 5 Nov 2022
Day 7 - 6 Nov 2022
Day 8 - 7 Nov 2022
Day 9 - 8 November
Pre-Arrivals 30 Oct 2022
**Please arrive 1 day before the start of our tour so you can settle in and be ready to commence at 10am on the first day.
*Please note Early birds can stay the night before for $240AUD per room single and $280 twinshare at hotel still to be decided. Airport transfers will be included up to one day before and one day after the end of the trip. If you arrive early you can take the opportunity to relax and recover from the flight, book a massage in the day spa or lounge by the pool. If you choose to stay at another hotel the night before the start of the trip please arrange arrival with us by 9am so we can store your bags for the day and be ready to depart for our first tour by 10am! We will collect you from your hotel. 
If staying at the hotel of our choice our representative will meet and assist you upon your arrival at Cairo International Airport, then he will escort you to your hotel in Cairo by an air-conditioned deluxe vehicle. Check in time is from 2pm. Introductions are at 6pm in the bar. If arriving before this you may still use the hotel facilities until your room is ready to check in.
Day 1 - 31 Oct 2022
Day 2 - 1 Nov 2022
Day 3 - 2 Nov 2022
Day 4 - 3 Nov 2022
Day 5 - 4 Nov 2022
Day 6 - 5 Nov 2022
Day 7 - 6 Nov 2022
Day 8 - 7 Nov 2022
Day 9 - 8 November
You can add the Jordan tour to the Egypt Tour on the reservation form
If you want to make the most of your adventure you can join us before this trip for our Dahab Egypt and Jordan Adventure to your tour.  This will offer you the opportunity to see more of Egypt and also creates a streamlined tour for you to join this tour and see Jordan without any extra flights or nights accommodation required. 
"Enchanting it was thanks to Tammie and Vibrant Women!. From the wonderful and diverse accommodation. The guides that kept us so much entertained and enlightened by so much history.
I loved every minute, vitising the temples and tombs, museums and even the rattly train, to then board our beautiful riverboat on the Nile. So well organised and even thought the days were full, Tammie arranges necessary time for all to relax. Without hesitation I would recommend Vibrant Women Travel to anyone wanting an adventure without the stress. Thank you Tammie once again.
"What I experienced on my holiday with "Vibrant Women"was beyond my expectations.
Tammie was kind, generous, calm, organised, knowledgeable, with a great sense of humour, (had us in tears laughing).
We had comfortable accommodation and a delicious choise of restaurants every day.
It was the most amazing trip and I highly recommend.
I had the best time ever and am planning on joining Tammie on another adventure soon! "
Trip Notes
Cancellation Policy
Fly or train from Cairo to Aswan?
Adding Morocco to your Egypt Tour
Add Jordan to your Egypt Tour
Weather
Important Guest Information Form
Trip Notes
The Trip Notes on this link are always the most up to date version. When booking a tour in advance things can change, please always refer to these notes on the website as the most recent version of trip notes for your tour.
Cancellation Policy
Fly or train from Cairo to Aswan?
Adding Morocco to your Egypt Tour
Add Jordan to your Egypt Tour
Weather
Important Guest Information Form
Frequently Asked Questions