The Best Exotic Marigold Adventure February 2024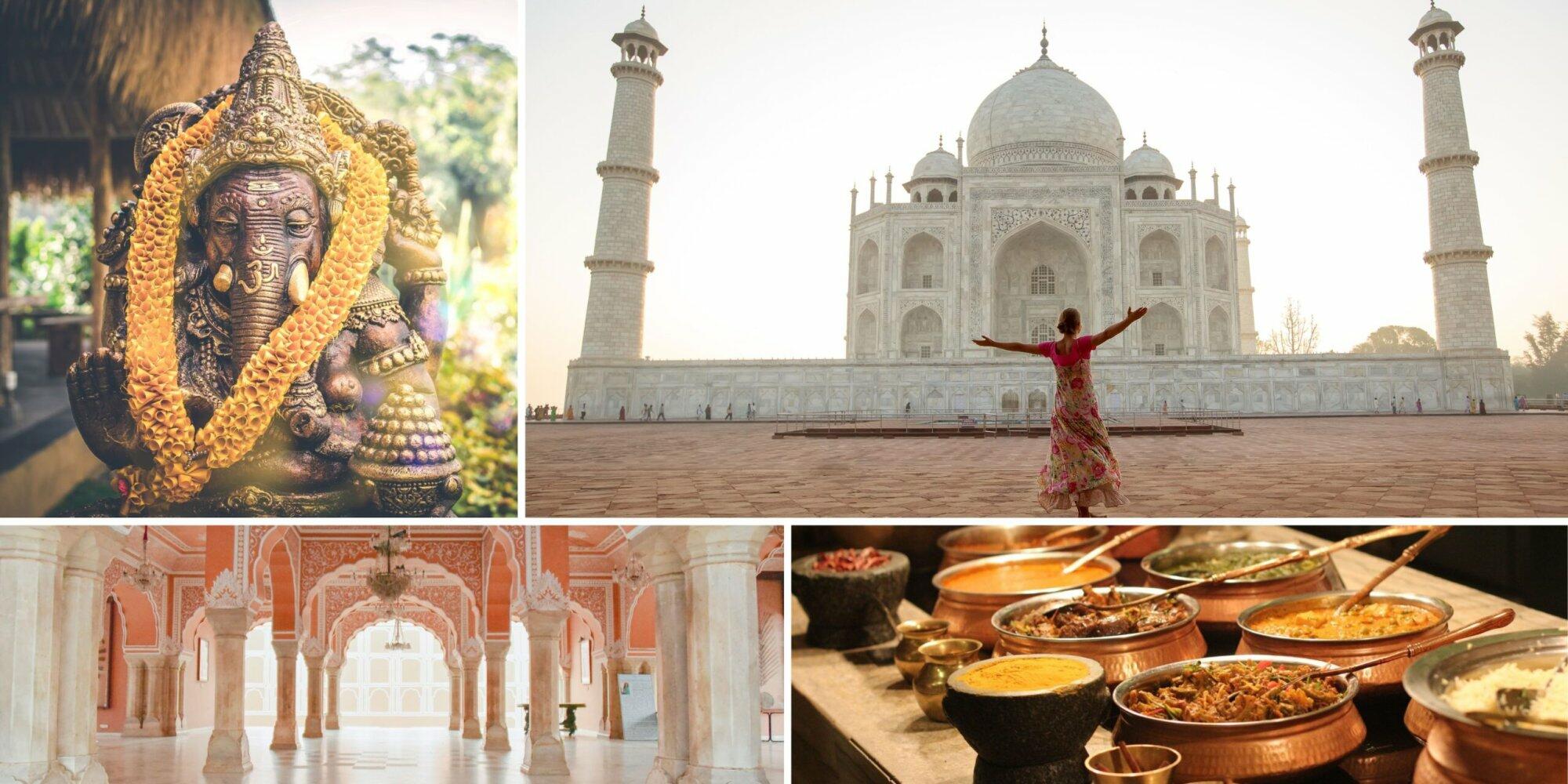 "Initially you're overwhelmed. But gradually you realize it's like a wave. Resist, and you'll be knocked over. Dive into it and you'll swim out the other side." – Evelyn Greenslade
As Evelyn Greenslade says, '…dive in…!'
If you wake up everyday feeling kind of 'beige', then maybe it's time to let fate whisk you away.
Immerse yourself in the glorious colour and excitement of Mother India, as  you paint your next life chapter…
On this exotic odyssey, we follow in the footsteps of Dame Judi Dench and Bill Nighy—the irresistible stars of the movie—through some of the most romantic locations in India.
This is an opportunity to plunge in—to rediscover the vibrancy of life that India offers and to reinvigorate your senses. And with our host Nitin and Sarah leading this inspirational journey in style and comfort, you'll gently recover your sense of adventure among India's timeless rhythms…
Start packing—see you at the Best Exotic Marigold Hotel in 2024!
For the Elderly and Beautiful

The enchanting northern province of Rajasthan is awash with all the colours of India. Consisting of the vast Thar Desert and one of the oldest mountain ranges in the world, the Aravallis. The Rajput heritage apparent in the forts, temples and palaces established by the Rajput Kings. On our adventure we discover the history of these massive forts and the opulence and splendour of Maharajahs' palaces. Rajasthan has been described as an open air museum. We will travel through the chaos of Delhi to the serenity of Udaipur, from the architectural wonder of Jaipur to the awe-inspiring Taj Mahal, with time to reflect on the light, colour and smiles of India with a stay at the 'Best Exotic Marigold Hotel' itself. This is truly the essence of Rajasthan.
Oh the places we go ......
Delhi
Udaipur
Jaipur
Agra
Delhi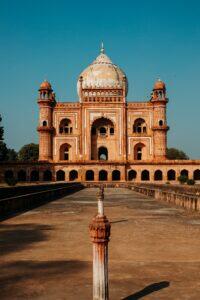 Steeped in history yet overflowing with modern life, colorful, cacophonous Delhi pulsates with the relentless rhythms of humanity like few other cities on Earth.
Visit our chosen charity – Samadhan Dwarka,  an NGO for children with an intellectual disability living in Delhi whose families are living in poverty.
Taste – Masala Dosas – Dosa is a crepe made using fermented rice and lentil batter. It's a crisp, aromatic, flavourful crepe with a potato filling. These crispy crepes are quite addictive and delicious.
Ride – take a crazy rickshaw ride around Chandni Chowk "Old Delhi".
Udaipur
Jaipur
Agra
This tour has a $500 deposit and the remainder is due 75 prior to departure. 
If you combine trips a $200 your receive a $200 discount, which has already been applied to the price. 
*Flights not included, approx. $1000AUD return
*This trip starts and finishes in Delhi. Start time is 9am on the 18th of February 2024. Please ensure you arrive in time to commence this tour. This may require an extra nights accommodation, please choose flights accordingly.
This sightseeing tour has several walking tours and many stairs, you require a moderate level of fitness to attend. We can walk around 5km a day so you really need to be prepared. Please note you must wear practical and comfortable walking shoes or sandals for your own safety, road and paths are very uneven.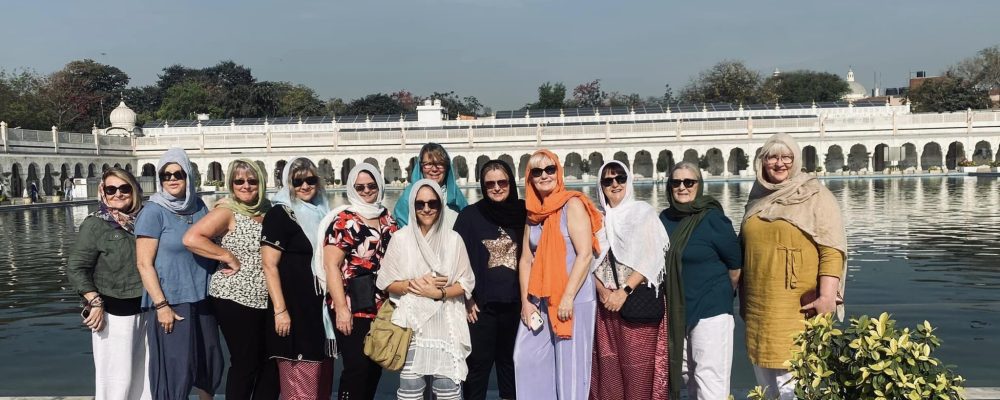 Day0 17 Feb 2024
Day1 18 Feb 2024
Day2 19 Feb 2024
Day3 20 Feb 2024
Day4 21 Feb 2024
Day5 22 Feb 2024
Day6 23 Feb 2024
Day7 24 Feb 2024
Day8 25 Feb 2024
Day9 26 Feb 2024
Day0 17 Feb 2024
Pre-Arrival
Pre-Arrival  17th of February 2024
Please arrive a day early so you are ready to depart for our Delhi day tour tomorrow at 10am. 
On arrival our driver will be waiting at the airport for you. Extra nights' accommodation before the trip cost $250AUD. If you are staying longer than 1 night before the trip, or prefer to arrange your own accommodation please let us know your hotel details and we will collect you from your hotel the morning of the start day. At this stage we are staying at the Royal Plaza Hotel New Delhi but will confirm this closer to the time when we book. If you are arriving before 2pm or are leaving after 12pm on arrival or departure day, please consider what you will do with this time.
You might like to consider arranging an extra half day tour with Divya from www.thedelhiway.com please just check with us that you will not be visiting the same sights that we already visit. 
*Airport transfers are included on the 17th, 18th (if early in the morning) and 26th of February 2024 only.
Meals – no meals
Accommodation – Royal Plaza Hotel Delhi
Day1 18 Feb 2024
Day2 19 Feb 2024
Day3 20 Feb 2024
Day4 21 Feb 2024
Day5 22 Feb 2024
Day6 23 Feb 2024
Day7 24 Feb 2024
Day8 25 Feb 2024
Day9 26 Feb 2024
Sarah Forshaw - Your Host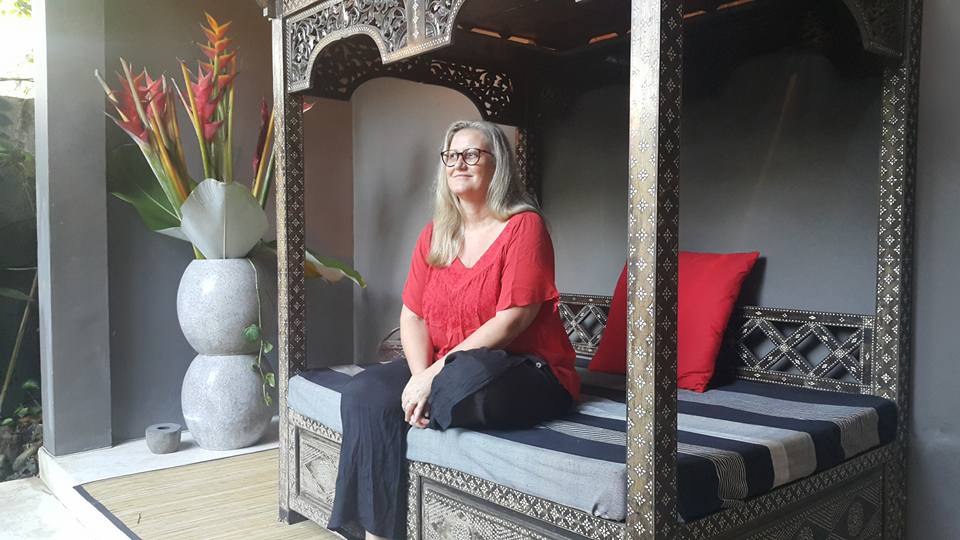 I love to explore new and old places and take in the uniqueness of different cultures. Immersing myself in the wonders of artwork and culinary flavours. I find travelling intriguing and offers scope to learn and grow personally. "Your journey is not the same as mine, and my journey is not yours but if you meet me on a certain path, may we encourage each other".
Nitin Jangra – Tour Manager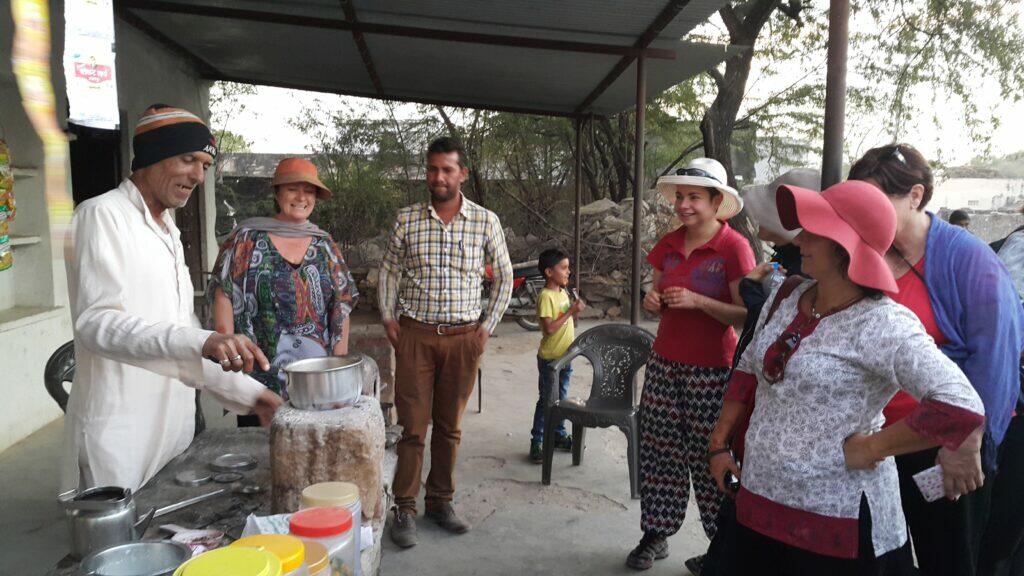 Nitin is in charge of the logistics of your tour. He has arranged everything so you can have a seamless journey. From accommodation, to transport to guides, he has everything under control. Cool, calm and collected he hails from Chandigarh in Northern India and was previously the manager of the Best Exotic Marigold Hotel!
The Trip Notes on this link are always the most up to date version. When booking a tour in advance things can change.
Please find the most up to date Trip Notes for your tour HERE
ADD OUR COLOURS OF INDIA TOUR 26 FEB – 5 MARCH 2024
If you want to make the most of your adventure you can join  our "Colors of India" tour after this trip. 
If you book both  India tours combined, you receive a $200 discount which will cover your flight. This discount has already been applied to the final price.
"Just finished the India trip. The entire trip was superbly organised and thoroughly enjoyable. Tammy ensured everyone was comfortable and happy. Would go again in a heartbeat. Far exceeded any expectation I had. Very AFFORDABLE. Magical experience".
"I found everything as stated accommodation very good and all well planned ,food excellent and Indian tour leader very friendly, helpful and KNOWLEDGEABLE. I found the experience somehow emotional, took me a few days to get over the emotion. My family could not understand why I felt like that I had travelled to other Asian countries but India seemed somehow different."
Vibrant Women with a heart ♥
Please know that $25 of your booking goes towards supporting our charity Samadhan Dwarka and the amazing work they do in supporting children with an intellectual disability in India, so THANK YOU!