FULLY BOOKED! Next years dates are 17 - 23 October 2023. Ask to be placed on the first to know list.
Cairo/Dahab/Wadi Rum/Dead Sea/Petra
 This tour starts in Cairo, Egypt and ends in Amman, Jordan. These are the airports you will fly in and out of.
We have created this tour as an add on from our "Enchanting Egypt Tour" however it can also be a stand alone tour. Although this tour starts in Cairo, we do not undertake any sightseeing in Cairo itself. If you have not visited Egypt before and want to see the Pyramids we suggest coming a few days early and organising this first. We can put you in touch with some tour operators in Egypt to arrange this for you. Alternatively you can join our "Enchanting Egypt Tour", which for the 31 Oct – 8 Nov 2022.
After spending one night in Cairo (not part of the tour but in preparation for the tour) we head to the stunning coastal town of Sharm El Sheik, holiday destination to the rich and famous domestic tourists of Egypt, and then we move to the cool vibes of Dahab, home to deep sea divers and expat hippies. Our stay in Dahab focusses on visiting Mt Sinai and St Catherine's Monastery, the place where Moses received the Ten Commandments. 
After this we cross by ferry to Wadi Rum and explore this sandstone wonder, followed by an afternoon floating in the Dead Sea and the next day visiting the Jerash, one of the most beautiful and best-preserved Graeco-Roman cities in the world. We conclude our tour in the World Heritage UNESCO listed Petra and conclude the tour in Amman, the capital of Jordan and our departure city. 
JORDAN
Jordan, officially known as Hashemite Kingdom of Jordan, has a population of only 10 million, and covering just over 90 thousand square kilometres. Its capital is Amman.
The country is bordered on the north by Syria, to the east by Iraq, and by Saudi Arabia on the east and south. To the west is Israel and the occupied West Bank, while Jordan's only outlet to the sea, the Gulf of Aqaba, is to the south.
Sunni Islam is the dominant religion in Jordan. Muslims make up about 93% of the country's population. There are also a small number of Ahmadi Muslims, and some Shiites. There are also around 6% Christian population. The Constitution provides for the freedom to practice the rights of one's religion and faith in accordance with the customs that are observed in the kingdom.
Arabic is the official language. English is also widely used, especially in the business and tourism industries.
The kingdom is of course most famous for the site of Petra, but is recently becoming well known as a movie set with many recent movies being filmed in the deserts of Wadi Rum.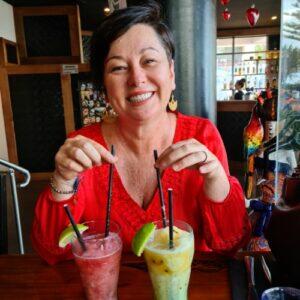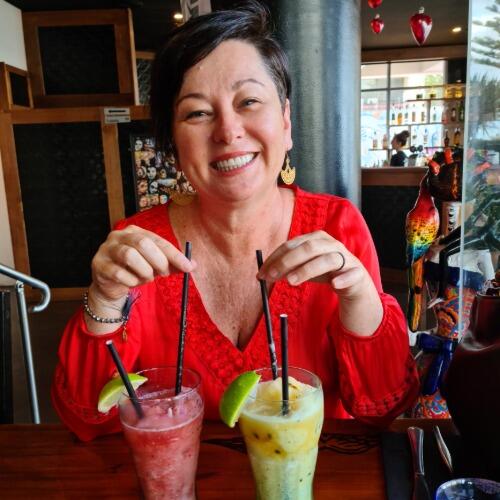 Tammie Day  is an Australian retreat leader, tour organiser, yoga and nia teacher, world traveller and founder of Vibrant Women Travel, Training and Homestay. Tammie is constantly sourcing the most enchanting places to run her Inspirational Journeys, places that truly capture your heart and imagination, Egypt and Jordan are definitely a must for anyone who loves exploring spectacular places, with like-minded people.  Local guides will be present throughout our tour as well so you get the most out of your adventure. 
A $500 Deposit is required to secure your spot on this tour. The remainder is due 75 days prior to departure. 
This tour has a lot of walking and requires a moderate level of fitness. There are steep stairs, uneven roads and getting on and off boats and buses. Sites are large and sometimes hot, you may need to walk several kilometers around a single site and do two in a day. You need to be fairly fit to attend this tour.
Day 0 - 7 November 2022
Day 1 - 8 November 2022
Day 2 - 9 November 2022
Day 3 - 10 November 2022
Day 4 - 11 November 2022
Day 5 - 12 November 2022
Day 6 - 13 November 2022
Day 7 - 14 November 2022
Day 0 - 7 November 2022
*Please arrive a day early to Cairo on the 7th of November 2022 so you are ready to depart on Day 1 for Sharm El Sheik. We suggest staying at the Le Meridien Cairo Airport Hotel as this is easiest to access the airport from. If you are travelling on from our "Enchanting Egypt Tour" you will already be at this hotel on the 7th of November ready to depart the next day. 
Day 1 - 8 November 2022
Day 2 - 9 November 2022
Day 3 - 10 November 2022
Day 4 - 11 November 2022
Day 5 - 12 November 2022
Day 6 - 13 November 2022
Day 7 - 14 November 2022
You can add the the Egypt Tour to the Jordan Tour on the reservation form
"I had a great time. The holiday was so well organised with lovely personal touches. The activities were well thought out with a great variety of things to do. The group was a lot of fun and I would love to travel with any of them again. A laid back, fun experience. Good accommodation, heaps of fun and good food."
"l have travelled with Tammie on many retreats: Bali, Fiji, Vanuatu, Awaba, Mount Alford and Port Douglas. Each tour is a different experience with the same amount of care taken to ensure you feel safe and well catered for. There is always the right amount of adventure, local experiences and down time. The camaraderie between the women is warm and often hilarious. Tammie's organisational skills and attention to detail are smooth and seamless, which make for a most enjoyable experience."
Cancellation Policy
Pre Arrival 7 November 2022
Adding Egypt to your Jordan Tour
Important Guest Information Form
Trip Notes
Cancellation Policy
Up until 75 days before the start of the tour a $500 non-refundable deposit will be retained.  For between 75 days and 45 days,  50% of the final payment, this is in addition to the non refundable deposit will be forfeited.  For less than 45 days or for no shows the entire amount will be retained as we would have already had to pay for accommodation, transport, flights and activities, and this money will not be returned to us.  Once the tour has commenced no monies will be returned to you.  This is why travel insurance is compulsory.
Pre Arrival 7 November 2022
Adding Egypt to your Jordan Tour
Important Guest Information Form
Trip Notes