Jewels of Asia Tour *Registrations Closed - Wait List Now!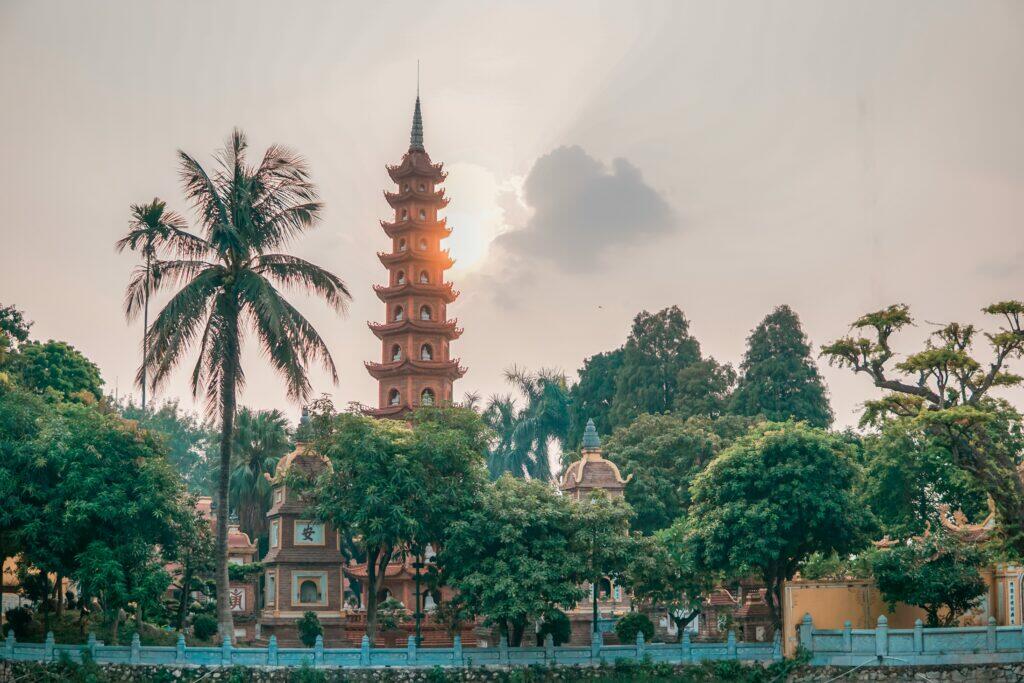 Hanoi ~ Halong Bay ~ Luang Prabang ~ Siem Reap ~ Angkor Wat
Home to some of the world's oldest cultures, fascinating architecture, beautiful natural landscapes, delicious foods and friendly locals; colourful Asia ticks all the right boxes for a top holiday destination.
From the hustle bustle of Hanoi to the relaxed vibe of Luang Prabang and Halong Bay, a veritable feast for the senses is everywhere you turn on our "Jewels of Asia" tour. Each country is different; with a cuisine, culture and history all just as fascinating as the next. Join us on an unforgettable holiday through Vietnam, Laos and Cambodia where we have chosen the gems you have to experience and magical moments you just won't find anywhere else.
Hanoi
Vietnam's capital races to make up for time lost to the ravages of war and a government that as recently as the 1990s kept the outside world at bay. Its streets surge with scooters vying for right of way amid the din of constantly blaring horns, and all around layers of history reveal periods of French and Chinese occupation – offering a glimpse into the resilience of ambitious, proud Hanoians.
Negotiate a passage past the ubiquitous knock-off merchants and you'll find the original streets of the Old Quarter. Defiant real-deal farmers hawk their wares, while city folk breakfast on noodles, practice t'ai chi at dawn or play chess with goateed grandfathers.
Dine on the wild and wonderful at every corner, sample market wares, uncover an evolving arts scene, then sleep soundly in lovely hotels. Meet the people, delve into the past and witness the awakening of a Hanoi on the move.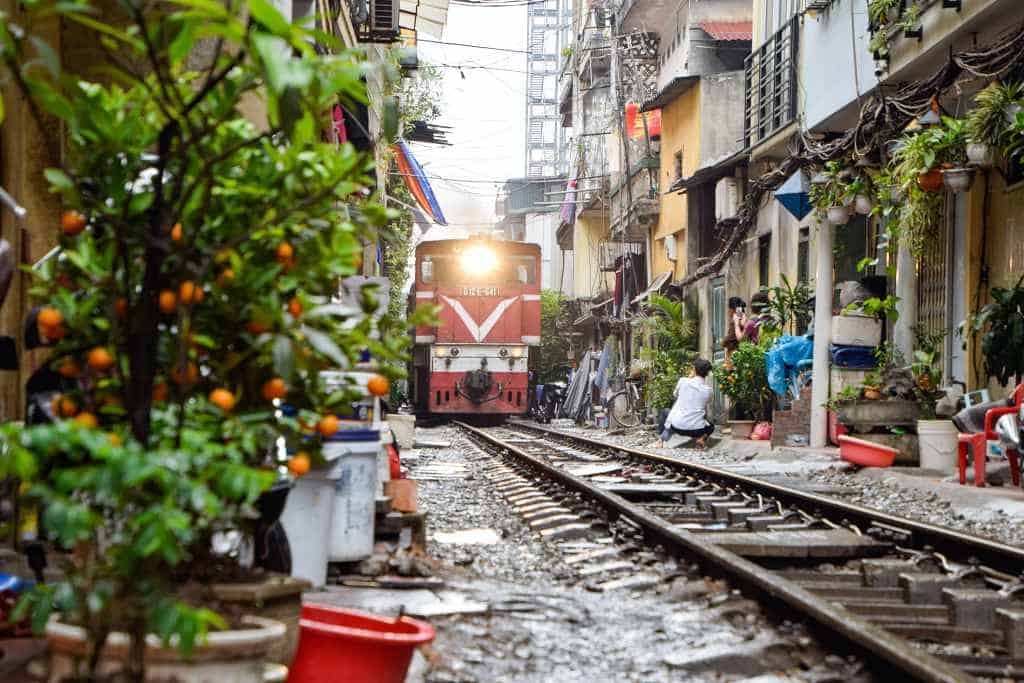 Halong Bay
Towering limestone pillars and tiny islets topped by forest rise from the emerald waters of the Gulf of Tonkin. Designated a World Heritage Site in 1994, Halong Bay's scatter of islands, dotted with wind- and wave-eroded grottoes, is a vision of ethereal beauty and, unsurprisingly, northern Vietnam's number one-tourism hub.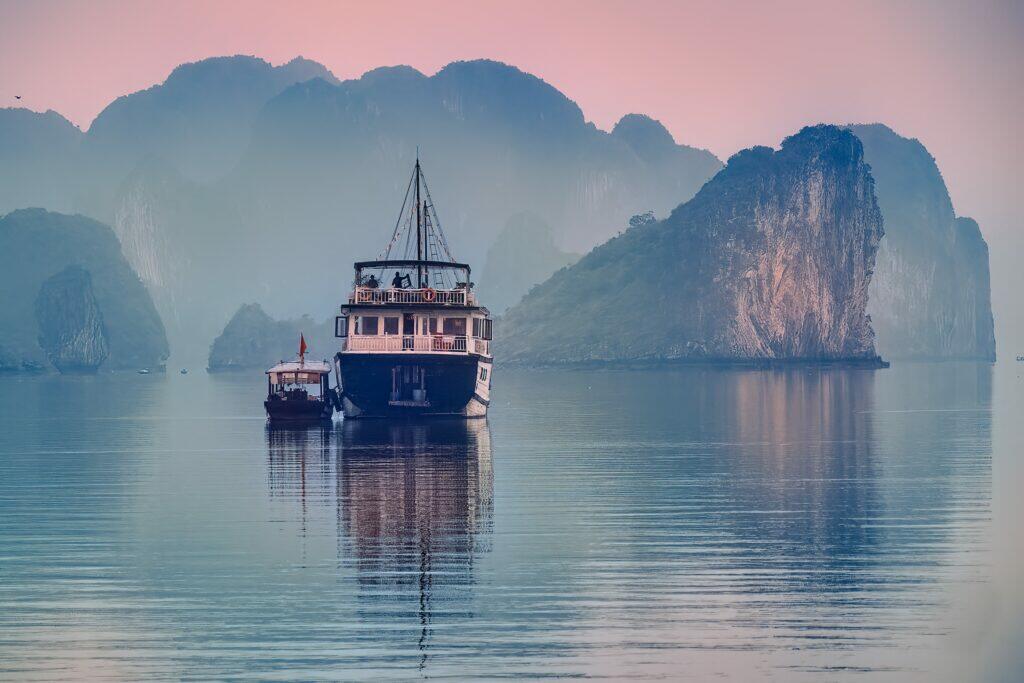 Luang Prabang
Luang Prabang (ຫລວງພະບາງ) slows your pulse and awakens your imagination with its combination of world-class comfort and spiritual nourishment. Sitting at the sacred confluence of the Mekong River and the Nam Khan (Khan River), nowhere else can lay claim to this Unesco-protected gem's romance of 33 gilded wats, saffron-clad monks, faded Indochinese villas and exquisite fusion cuisine.
Over the last 25 years Luang Prabang has seen a flood of investment, with once-leprous French villas being revived as fabulous boutique hotels, and some of the best chefs in Southeast Asia moving in. The population has swollen, and yet still the peninsula remains as sleepy and friendly as a village, as if time has stood still here.
Beyond the evident history and heritage of the old French town are aquamarine waterfalls, sweet cafes, night markets, blissful massages, river cruises and outstanding natural beauty, the whole ensemble encircled by hazy green mountains.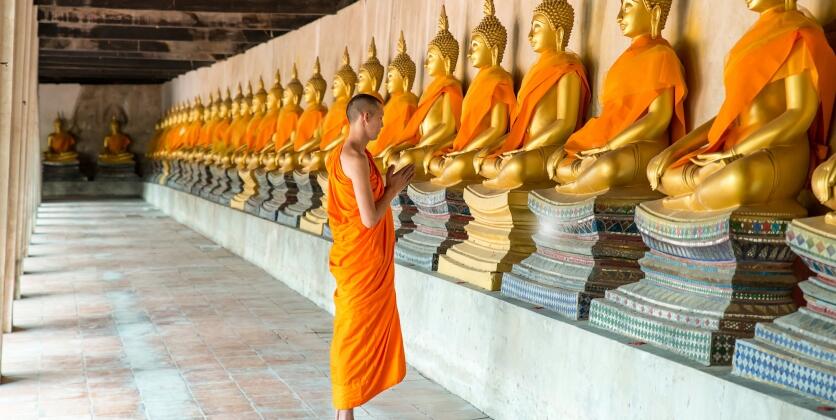 Siem Reap
When the morning light washes over the overgrown temples and ruins of Angkor Wat, a simple Siem Reap sunrise becomes a profound event. The ancient structures are contained within one of the largest religious complexes in the world. The complex and the 12th century Angkor Thom royal city are considered the main reasons to visit Siem Reap. Get a lesson in national history at the Cambodian Cultural Village, and a lesson in bargaining at the Angkor Night Market, a bonanza of shopping stalls, food vendors, and bars.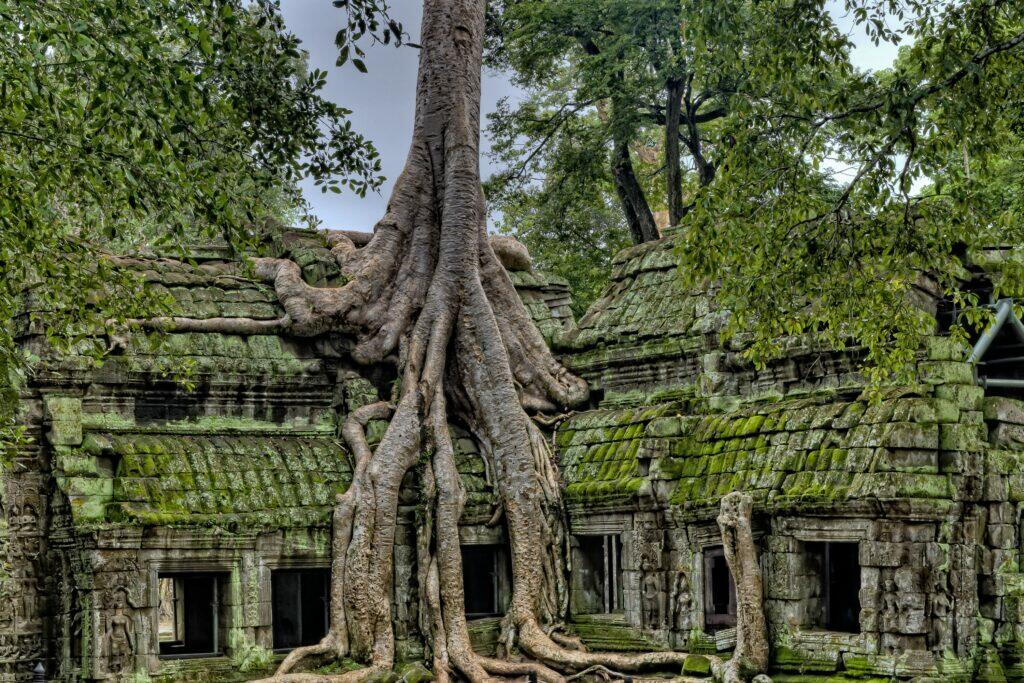 This tour starts in Hanoi and ends in Siem Reap. These are your arrival and departure airports. 
Your Host - Renae Johnson
*FLIGHTS NOT INCLUDED
This tour has a $500 deposit, the reminder is to be paid 75 days prior to departure. 
Please note for twinshare rooms for one night on Halong Bay the cabin ensuite has just a roller blind for a bathroom door. There are other bathrooms available on the boat. 
It is high season in Asia at this time of year so flights are a bit more expensive than normal. This is so you get the short window of good weather, not too hot or wet 😉 
This tour has a lot of walking and requires a moderate level of fitness. There are steep stairs, uneven roads and getting on and off boats and buses. Sites are large and sometimes hot, you may need to walk several kilometres around a single site. You need to be fairly fit to attend this tour.

Day 1 - 3 January 2023
Day 2 - 4 January 2023
Day 3 - 5 January 2023
Day 4 - 6 January 2023
Day 5 - 7 January 2023
Day 6 - 8 January 2023
Day 7 - 9 January 2023
Day 8 - 10 January 2023
Day 9 -11 January 2023
Day 10 - 12 January 2023
Day 1 - 3 January 2023
Hanoi
We welcome you at the airport and transfer to hotel for check in. Overnight in Hanoi.
Hanoi, Vietnam's capital is a unique city with tree-lined boulevards, French colonial architecture, peaceful lakes and oriental temples. The rest of the day is at your leisure and yours to explore on your own pace. You may prefer to wander through the atmospheric street of the old quarter. Or enjoy a cup of coffee with an overview of night settings in a café overlooking Hoan Kiem Lake. From here you take panoramic pictures of nightlife around the lake. 
Today is a free day for you to settle in. You can arrive at any time. You can walk just 2 minutes from our hotel to the lake and many cafes and restaurants. Hanoi feels very safe for tourists. Our Vibrant women Host will also be on hand to assist you on arrival to the hotel. 
*OPTIONAL TAM COC DAY TOUR
Duration: 8-10 hours
Itinerary:
Leave the modern Hanoi city life behind and go back in time on this day tour to the ancient city of Hoa Lu surrounded by green limestone mountains. Meet the tour guide in your hotel lobby and depart for the Ninh Binh province, a 90km (60mi) drive south, with a 20 minute break halfway to stretch your legs. Arrive in Hoa Lu, the ancient capital of Vietnam from the 10th century, in the Red River Delta with a scenery of green fields and karst mountains. Visit the temples of two dynasties – Dinh and Le – with ancient intricate architecture. Learn the history of the mesmerizing Nhat Tru Pagoda where a princess was sentenced to nunnery and see the well that took her life. Study the various monuments honouring several Vietnamese royals. Learn about the culture through an excavation of vestiges of royal palaces. Arrive at Tam Coc in the afternoon to relax and enjoy lunch at a local restaurant. Those who enjoy cycling can opt to explore the countryside images of Vietnam on a 5km ride from Tam Coc to Bich Dong Pagoda (3mi). You will be amazed by the beautiful scenery of lush paddy fields. Afterwards, board the sampan boat in Tam Coc and float along the river among the villages, mountains, and rice fields, passing through 3 caves – Hang Ca, Hang Hai, and Hang Ba. The boat returns to dock for a bus ride back to Hanoi for an estimated arrival of 6:00pm.
PRICE is $75AUD  to join.
Overnight in Hanoi. Meals: N/A
Accommodation: Hanoi Pearl
Address: Số 6 Ng. Báo Khánh, Hàng Trống, Hoàn Kiếm, Hà Nội, Vietnam Phone: +84 24 3938 0666
*There is no reason to arrive early for this trip as there are no planned activities on the first day. It has been included just for you to arrive and settle in.
Day 2 - 4 January 2023
Day 3 - 5 January 2023
Day 4 - 6 January 2023
Day 5 - 7 January 2023
Day 6 - 8 January 2023
Day 7 - 9 January 2023
Day 8 - 10 January 2023
Day 9 -11 January 2023
Day 10 - 12 January 2023
"I had a great time as usual. Tammie is the best organiser & host. She keeps us entertained and makes sure we are all enjoying ourselves. Even in these difficult times, nothing was a problem that couldn't be solved. Food was the best I've had on any retreat thus far. I had a fabulous time and would highly recommend any of Tammie's retreats or tours. She goes beyond!"
"This trip was everything I hoped for. Definitely rest relax and replenish with a great group of women from a variety of backgrounds and experiences and lead by Tammie whose planning and good humour were endless. The food was fabulous and the accommodation excellent. I couldn't rate this trip highly enough."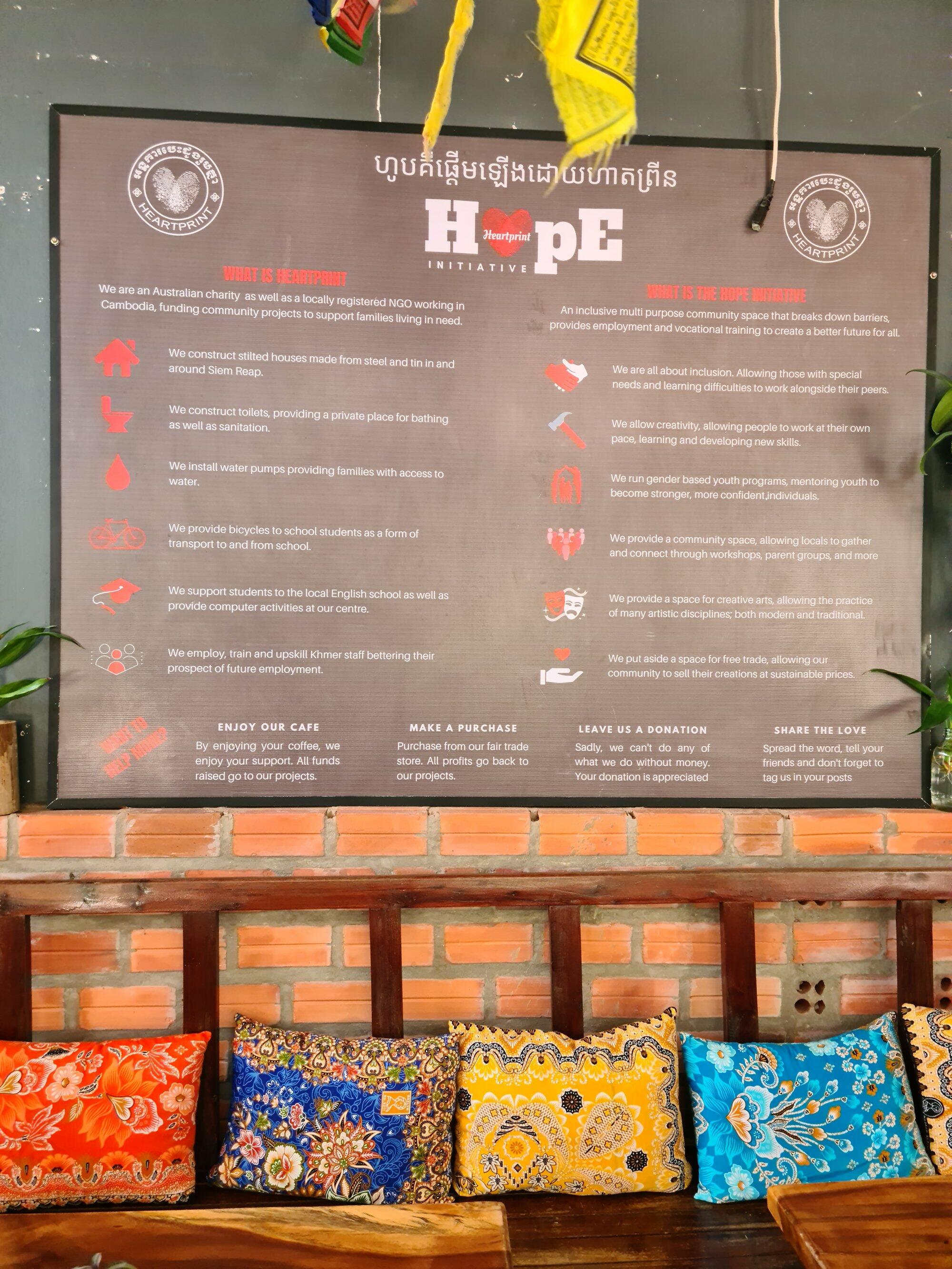 HEARTPRINT
Heartprint is our chose charity for our January 2023 Jewels of Asia tour. $25 from each booking will go towards supporting Heartprint. We will also visit and have lunch and you can purchase items from their onsite shop that people Heartprint support have made. Get some great gifts to bring home.
Our team at Heartprint are dedicated to providing help to those in Cambodia who need it most. With a hands on working group of 8 members from Australia, with two of these members residing in Cambodia and the remaining members making regular visits to Cambodia, we are able to assure that all funds are distributed to those that need it most. Through regular audits the general public are able to keep track of where all funds are spent. You get to choose where you allocate your donation which means you know exactly where your money is being spent.
Emerging from a compassionate action or thought, a Heartprint is that which leaves a positive impression upon your heart. As an Australian based charity dedicated to raising funds and offering ground support in Cambodia, our goal is to leave an impression on the hearts of impoverished Cambodians.