This tour starts and ends in Kathmandu. Arrival and departure will be at Kathmandu. 
This is not a hiking tour, but a nature and cultural tour taking in cities and surrounding landscapes. 
Kathmandu
The capital city of Nepal, Kathmandu has a history that spans 2,000 years. Apart from being rich in culture and spirituality, the city offers myriad of temples that lies in the magical realm of the Himalayas, definitely a scenic place that is perfectly picturesque.
Nepal's capital is surrounded by a valley full of historic sites, ancient temples, shrines, and fascinating villages. Mingle with locals and animals amid Durbar Square's monuments, or join mountain trekkers in the bustling Thamel District. Explore shops for exquisite work by local artisans—carpets and paper prints are specialties.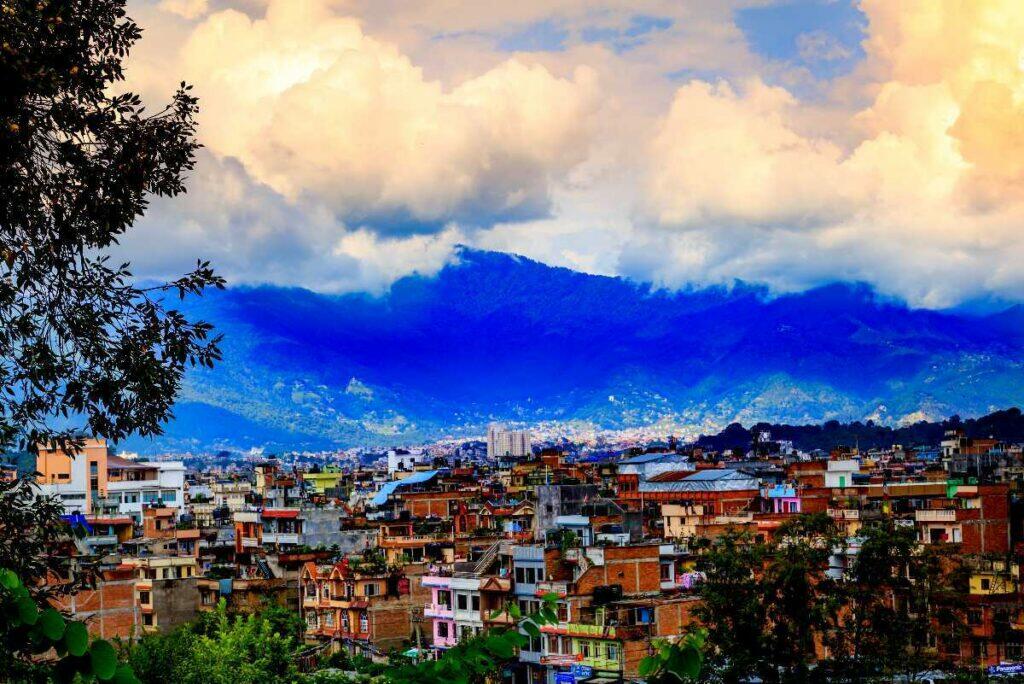 Pokhara
Pokhara is the 'Tourist Capital of Nepal'.  Many writers enjoy Pokhara's relaxing beauty due to its pristine air, snowy peaks of mountain ranges and surrounding greenery. Pokhara is also famous for ancient lakes, waterfalls and gorges, and, of course, majestic views of the Himalayan Mountains. *Please note often there is low cloud due to the Himalayas so you cannot be guaranteed a view of the mountains.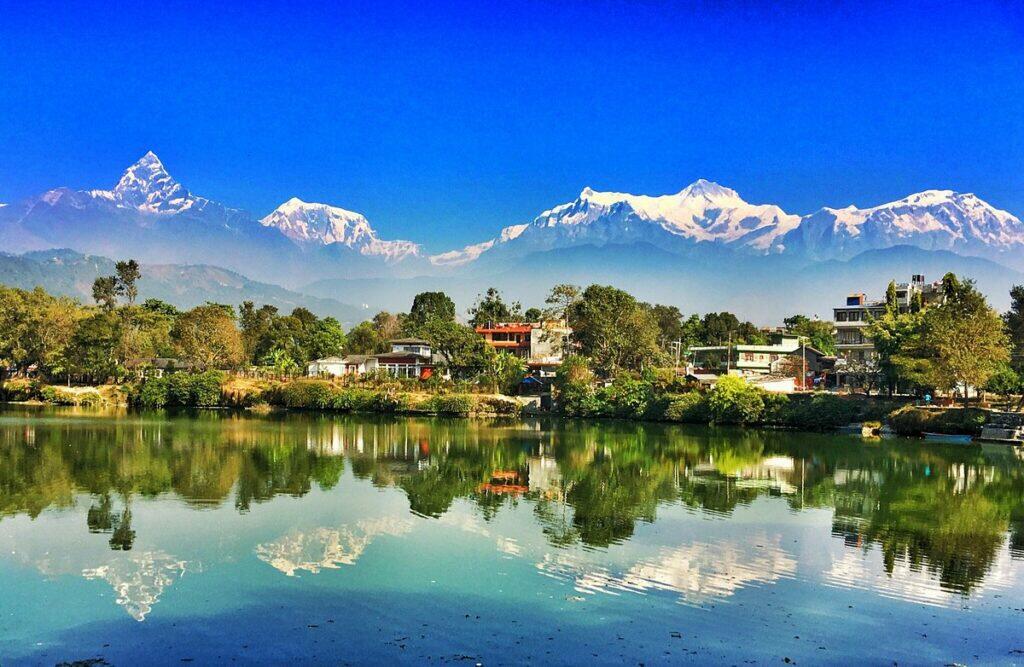 Chitwan
Located 150 km West of  Kathmandu, Chitwan is the best place for nature lovers. Chitwan means 'heart of the jungle' with a  sub-tropical climate. Chitawan National Park is the first established national park in Nepal. It belongs to a World Heritage Site and is one of the most visited places in Chitwan. This national park conserves different species of wild animals and birds including Bengal tigers, one-horned rhinoceros, and many species of deer and birds.

Nepal is a landlocked, mountainous country located between India and Tibet. It is well known for the impressive Himalayan range and deep valleys that shape the landscape. Nepalis have a reputation for being dependable and resilient people who can withstand difficult conditions. This was recently exemplified in the stoic national response following the devastating earthquake of 2015. Nepalis often exhibit patience and calmness, and are generally not overly dramatic people. Their tolerance has enabled many different faiths and ethnicities to coexist quite harmoniously. Much of Nepal's culture is deeply steeped in tradition and religion. However, new values and ideas are being introduced to the general population in light of a new democratic political order.
Nepalis are generally deeply loyal to their citizenship and culture. They are very proud that their country has never been colonised, seeing this as a key distinguishing fact between them and India. The Gurkhas (Nepali soldiers) continue to be highly admired for their role in this regard. Nepalis understand the worth and beauty of their land. The culture is enigmatic with many religious customs, rituals, festivals, processions and local secrets. Yet, people also share a sense of sadness regarding the widespread poverty and mismanagement of their country. Indeed, poverty is an undeniable social issue. This, coupled with an unstable political situation, means the primary ambition of most Nepalis is generally to secure a stable future for their family.
Nepal is largely underdeveloped with limited social services and public infrastructure. There are very few urban centres outside of the capital city of Kathmandu. An estimated 83% of the population live in rural areas (2011). The geographical isolation that the mountains create has generally led many villages to be secluded from outside influence, meaning many have retained quite a distinct cultural identity. Tribal and nomadic practices continue in many places. The diversity of customs and values between regions means Nepal cannot be broadly generalised. However, typically it can be observed that the more remotely situated a community is, the more visibly traditional their cultural practices will be. Meanwhile, those regions with access to better education are likely to have diverged from some aspects of traditional social customs. Kathmandu in particular is becoming very outward looking, drawing influence from across the globe. Recent cosmopolitan transformation is visible in fashion as traditional Nepali attire is now usually only worn in rural areas.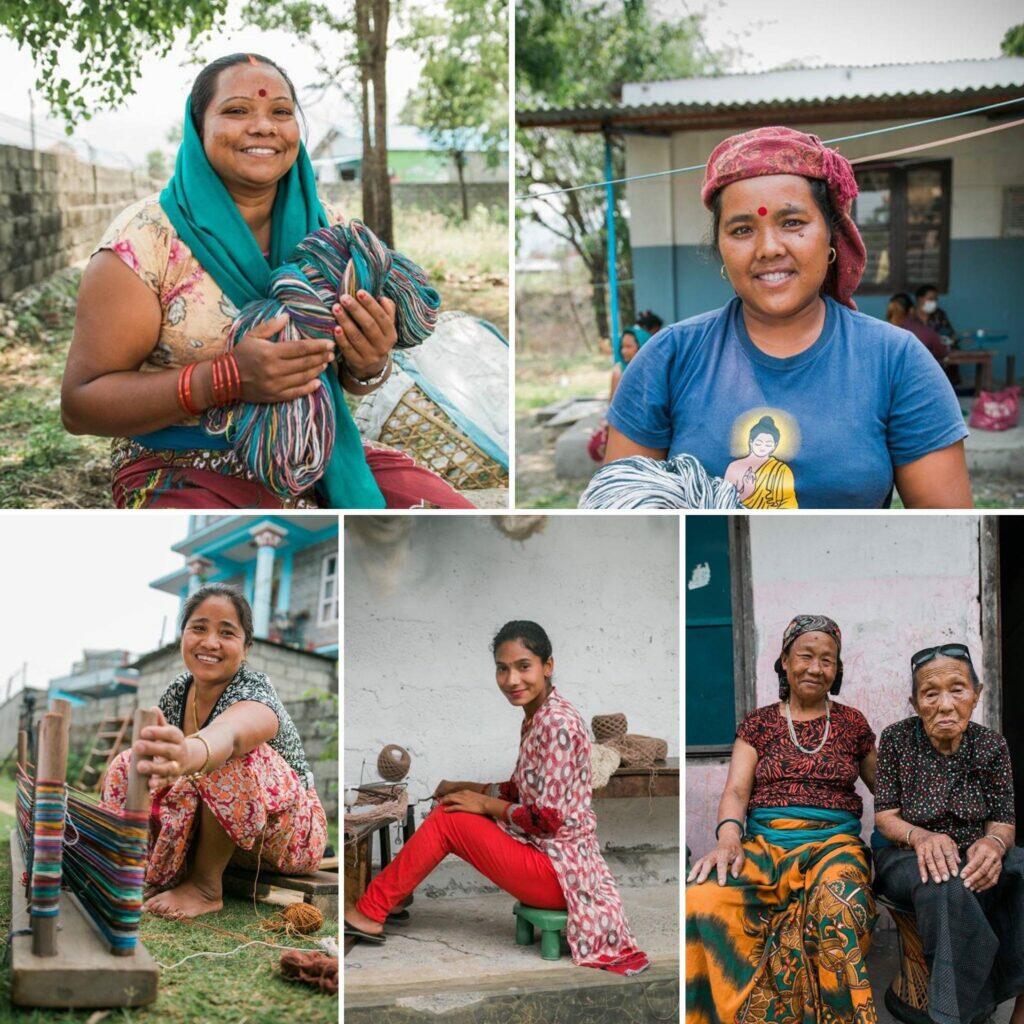 Your Hosts - Tammie and Sandy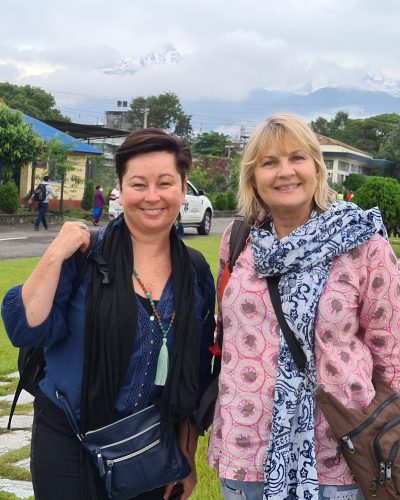 Tammie Day 
Tammie is an Australian retreat leader, tour organiser, yoga and nia teacher, world traveller and founder of Vibrant Women Travel, Training and Homestay. Tammie is constantly sourcing the most enchanting places to run her Inspirational Journeys, places that truly capture your heart and imagination.
Sandy Hadley
Sandy loves to travel, especially to the far away and exotic, discovering new and old cultures, sunshine, walking in nature be it amongst snow-capped mountains or a coastal beach walk, reading a good book and watching a great movie, rice paddies green, jumping into freshly washed sheets, textiles, Asian food and her beautiful kids.
This tour has a $500 deposit and the remainder is due 75 prior to departure. 
This tour has a lot of walking and requires a moderate level of fitness. There are steep stairs and uneven roads. A moderate level of fitness is required to enjoy all the sites we visit. Some of the days we are out and about all day you do need to be able to walk up to 5km a day and sometimes at pace. Other times its more of a stroll however please consider if you think you would hold the group up. We cannot unfortunately have women travel with us who require assistance.

Day 1 - 21 March 2024
Day 2 - 22 March 2024
Day 3 - 23 March 2024
Day 4 - 24 March 2024
Day 5 - 25 March 2024
Day 6 - 26 March 2024
Day 7 - 27 March 2024
Day 8 - 28 March 2024
Day 9 - 29 March 2024
Day 1 - 21 March 2024
Day 1 – Arrival at Kathmandu
Transfer to Kathmandu Guest House. This area of Kathmandu was the epicenter during the Hippie trail from the early 1960s to late 1970s. During that time the main attraction drawing tourists was Freak Street and the government-run hashish shops. They may not longer be here but there are still lots of lively spots to go and plenty of new friends to be made. A hippie vibe certainly lives on. 
Tonight if you arrive before 6pm you can join Sandy on a wander to one of her favourite little secret tucked away restaurants, she seems to know them all . 
*There are no activities planned for this day you can arrive anytime. There is no need to arrive a day early. Some flights are arriving late that is no problem. 
Accommodation: Kathmandu Guest House 
Ward: 16
Street name: Saatghumti
Area: Thamel
District: Bagmati
City: Kathmandu
Zone: Bagmati
Meals: None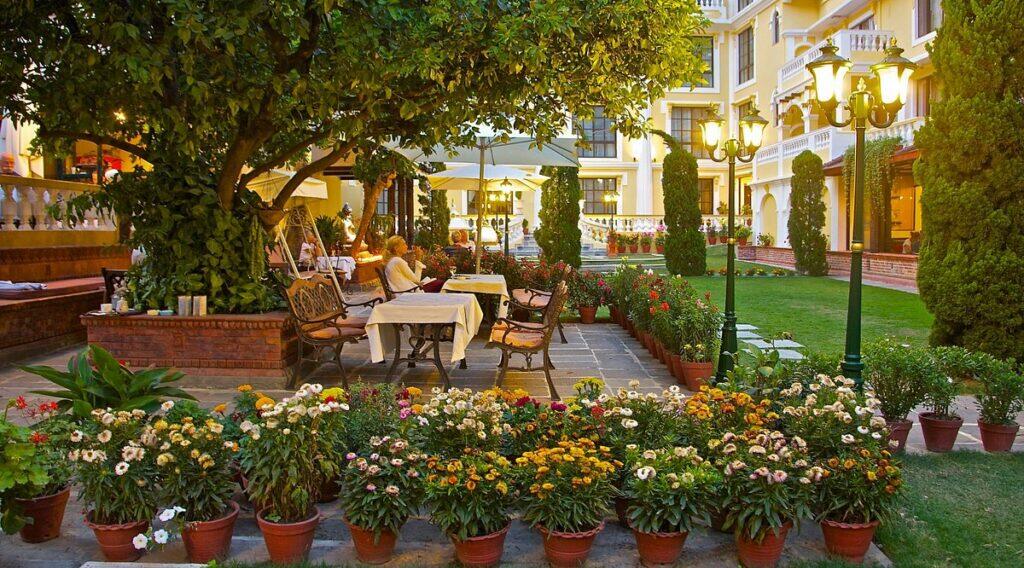 Day 2 - 22 March 2024
Day 3 - 23 March 2024
Day 4 - 24 March 2024
Day 5 - 25 March 2024
Day 6 - 26 March 2024
Day 7 - 27 March 2024
Day 8 - 28 March 2024
Day 9 - 29 March 2024
"My third retreat with Vibrant Women and it was, as ever, a blissful event. Tranquil environment, delectable food, inspiring and nourishing content and practices, topped off by fantastic company with like-minded and yet a diverse mix of individuals. I cannot recommend Tammie and Vibrant Women enough - whoever you are and whatever you're seeking, there's bound to be something in one of these retreats for you."
"This was my first guided tour that I've been on. It was wonderful and I plan on doing more tours with Vibrant Women Travel. Tammy is so well organised and flexible too. The standard of accommodation was exceptional and the variety of excursions/day trips were all so meaningful, interesting and educational. Did I mention fun…? Yes, it was all so fun! They really are a one stop shop for travel where they are there to organise and/or iron out any hiccups. Nothing is ever a problem that they can't remedy. If you're a 'tentative' traveller Vibrant Women Travel is the way to go. Everyone is well looked after! I look forward to the next one with bells on."