Rest ~Relax ~Replenish Retreat ~ Sunshine Coast Hinterland
Our BOOK WITH CONFIDENCE PROGRAM enables you to travel with peace of mind during the pandemic within Australia. If your stay is affected by Government travel restrictions as a result of COVID-19 you will receive a full refund of final balance paid up until 48 hours before the start of the retreat^*
Forget the past 2 years, start 2022 feeling Replenished. 
Its been tough for sure and we are really feeling the need to 
Rest our Minds ~ Relax our Bodies ~ Replenish Our Souls. 
As Vibrant Women have created the ultimate nourishing retreat, full of slow and healing practices, foods and activities so you can feel like a New You in 2022.
Imagine …………
Waking up for five gorgeous mornings in the stunning Sunshine Coast Hinterland to the sound of birds and nothing else. 
Moving your body in ways that are gentle and create a deep sense of release and relaxation so you sleep deeply.
Eat delicious meals prepared lovingly just for you, around a table filled with new friends seeking the same as you, to feel connected and replenished. 
Laugh, cry and experience the joy that comes from being with other women in this special space of retreat. 
Engage in meaningful classes, workshops and activities to educate and enliven you. 
Quieten your mind, there is nowhere else you have to be and nothing else you have to do, just be here now. 
Connecting with your inner self, and your heart, letting a little bit of joy float around inside you.
Being inspired by nature. 
Becoming more YOU in 2022 as you become more aligned in all that you do. 
Feel replenished and excited about the future. 
Enjoy some real "me" time!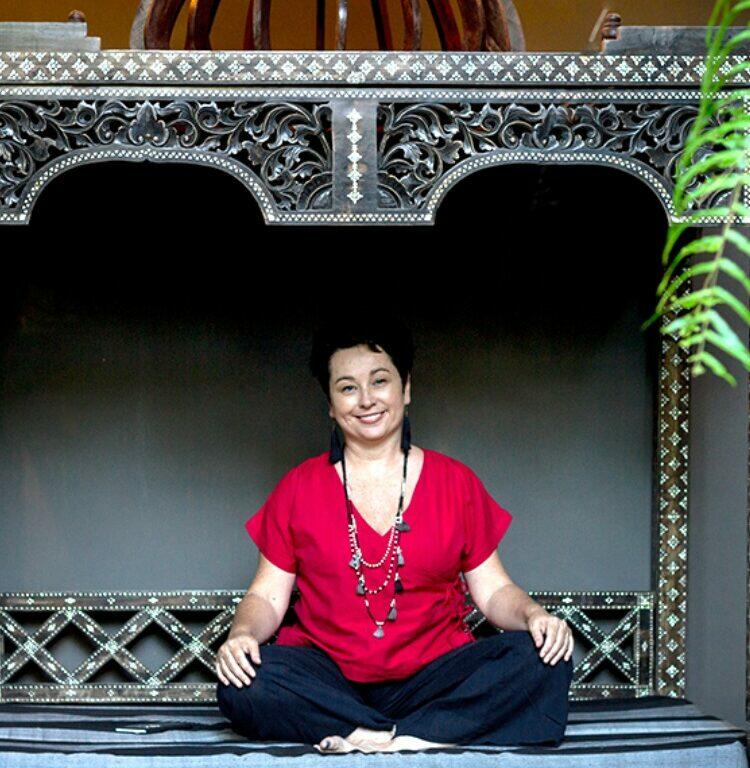 Tammie Day  is a mindfulness, meditation, yoga, nia teacher and group facilitator. A social worker by profession she spent 17 years as a counsellor. She runs retreats and workshops worldwide. Tammie has been facilitating retreats for 10 years and has found the most unique and beautiful places for you to visit whilst engaging in personal development activities. She likes to call these meaningful holidays. 
Lets start with the environment, Amara Retreat Centre is located on 44 acres of land, has a rock balancing and Buddha garden, woodland trails, nature walks, 4000sqm swimming hole with floating pontoon, fire pit, swimming pool, sauna, yoga shala and much more ….. Its quite, really quiet and peaceful and this is where we begin. Its also very beautiful. Being surrounded by nature is so healing on all levels and as you don't have to do anything you don't want to, you can totally slow down. We will focus on the elements that create a restful sleep and incorporate new patterns and rituals so we awaken from our slumber refreshed. Enjoy serene sound healings and guided meditations, disengage your mind and find peace. 
Our days will start with gentle movement practices, meditations or bushwalks. We will take time to consciously relax our bodies though massage and restorative yoga. Our afternoons are for naps and swimming and softening our bodies in the steam room. Evenings around the fire pit, star gazing and creating connections to ourselves and others. 
Over the course of this retreat we are here to nurture you. You will be nourished by chief nourisher and nutritional medicine practitioner Leanne, with delicious sustainable meals.
With the support of a group of like minded women you will find new or reinforce old ways to bring awareness to your everyday endeavours. Through workshops, meditations, movement, art, talking and sharing we will slowly bring new presence to life in the way we walk, feel, talk, move, love and experience life. 
Take some me time to Rest ~ Relax ~ Replenish in the stunning Sunshine Coast Hinterland
Accommodation – Amara Retreat House
Amara Retreat is a stunning 44-acre property 10 minutes from the nearest beach and shopping centres and only 20 minutes to Noosa Heads and Sunshine Coast Airport. The Main House can accommodate up to 12 people twin share or 6 people in single rooms. With breathtaking views across to Noosa Heads, Magnesium plunge pool and a 4000 sqm swimming dam this property is entirely unique so close to Noosa.
The space
The main retreat house consists of 6 twin share or single rooms. There are four bathrooms, a chef's kitchen, dining, lounge and two large veranda's for lounging. The main house faces North and has spectacular 180-degree views across to Noosa and Mount Cooroy. There is also a steam sauna which can accommodate up to 6 people at a time and it is right next to the Magnesium plunge pool.
On the property, there is also a 100 square meter yoga/seminar facility with the same spectacular views.
There are also two self-contained cabins which can accommodate up to 2 people twinshare or a single person also. One is completely off the grid offering solar energy and full bathroom facilities and the other is powered by electricity. They are the most charming cabins and are the epitome of tiny house living. 
Amara is a smoking free zone. Wine however is allowed 😉 
Location
10 minutes to Peregian Beach
20 minutes to Noosa Heads
20 minutes to Maroochydore Airport
Full compliment of linen, towels, kitchen equipment and bio-friendly body wash and shampoo.
Jon and Claude of Claude's Food met 28 years ago whilst working in the French Alps. They then spent several years working, cooking and travelling through Europe, Asia and Australia, constantly learning and feeding a passion for food.
Now based on the Sunshine Coast with their daughter Olive, they have been running a successful market and private chef business for 15 years called 'Claude's Food'.
You may have bumped into Claude and Jon over the years at Eumundi markets or big local festivals like Woodford and Caloundra Music.
Local produce, healthy food with plenty of flavour is Claude and Jon's motto! Their menus are often inspired by their travels around the world.
Free-range meats and eggs, wild-caught seafood and cold- pressed oils are used to create bold flavours, so that food is bursting with colour and goodness.
*Please note we are unable to accommodate complex dietary requirements on this retreat. If you have any specific meal requirements you must be able to manage these yourself to attend. Let Tammie know if you have any dietary allergies. 
"This retreat is a must do for any woman wanting to rebalance their life and get acquainted with themselves. I now feel I not only have the beginning skills, but also the courage to refocus my life so I can actually LIVE life and in doing so give to those around me. Thanks you Tammie xx
"Namaste. I feel blissed and blessed in body, mind and soul. Heartfelt gratitude for a restorative, relaxing, rejuvenating, rewarding, caring, inspiring and nourishing retreat experience. My love tank is overflowing with gratitude and peace.
Day 1 - Mon 10 January 2022
Day 2 - Tue 11 January 2022
Day 3 - Wed 12 January 2022
Day 4 - Thurs 13 January 2022
Day 5 - Fri 14 January 2022
Day 6 - Saturday 15 January 2022
Day 1 - Mon 10 January 2022
Arrivals – Please arrive after 2pm but before 5pm on Monday the 10th of January 2022.
When you arrive you will have a yummy snack waiting for you, grab a cuppa and just settle into the surroundings, have an explore, a swim, a nap, you are on holidays!
5pm – Group introductions and opening session.
8pm – Guided visualisation session in the
Shala
Accommodation: Amara –  81 Litfin Rd, Verrierdale QLD.
Arrive via Brisbane or Maroochydore airport. Plenty of parking onsite if you drive.
* it is not possible to arrive early or stay later as the property is being used by other groups befo
re and after our group and needs to be prepared. Please take this into consideration when booking flights, you may ne
ed to book an extra nights accommodation in Eumundi or Noosa.
Airport Transfer
s
– our hosts recommend
CCTransfers
and have given us the c
ode 'amara' to use to receive a 10% discount. 
You can also use the
Con-X-ion shuttle
which is $115 one way or $230 return from Brisbane.  You can book this online.
*Please let Tammie know in advance of your ETA and text her on 0459247122 when you arrive to be collected from the front gate.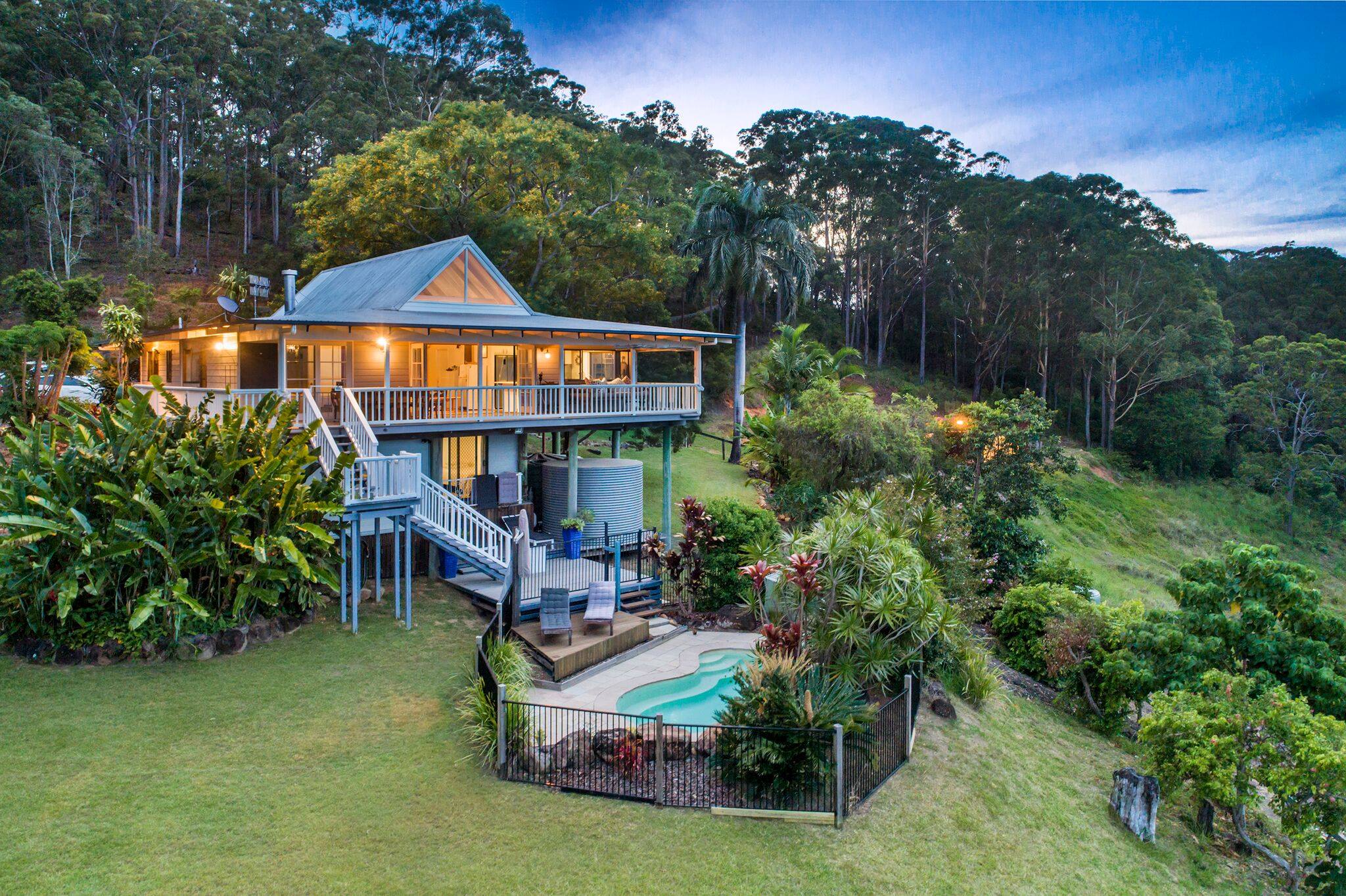 Day 2 - Tue 11 January 2022
Day 3 - Wed 12 January 2022
Day 4 - Thurs 13 January 2022
Day 5 - Fri 14 January 2022
Day 6 - Saturday 15 January 2022
*Please note that when planning retreats so far in advance that some program changes may occur.
Who is this Retreat For
Who this Retreat is NOT for
Cancellation Policy
Safe Travel Protocol
Arrival and Departure Information
What to bring
Weather
Fitness Requirements
Who is this Retreat For
Anyone who is craving, rest and relaxation and to fill their cup. Women who are depleted or just want to replenish at the start of the new year.
Allow yourself to take a journey deep within, to a place where you can reunite with your innate wisdom and heal your body/mind connection. A place where you can be quiet, still and calm. This place is your true nature.
If you're feeling depleted, adrenally burnt out, stressed, hormonally imbalanced or living life in the "too fast" lane … then this retreat is for you!
Treat yourself to complete saturation in deep relaxation, nourishment and being nurtured.This retreat si for women who need to give back to themselves. 
Who this Retreat is NOT for
Cancellation Policy
Safe Travel Protocol
Arrival and Departure Information
What to bring
Weather
Fitness Requirements