Thailand Retreat *Registrations Closed - Waitlist Now!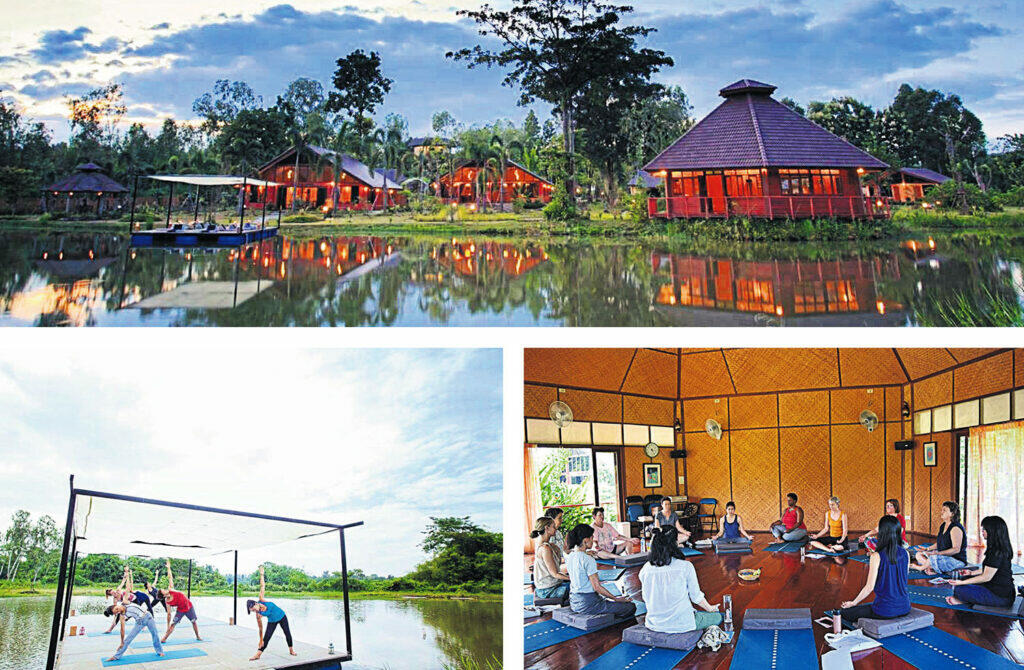 This retreat is for women seeking time out and to refresh for the New Year (or before the craziness of Christmas). An all-inclusive pampering package for mind, body and soul located in peaceful Chiang Rai, Northern Thailand.
Vedic philosophers tell us to live "Authentically" – to pursue our highest joy. As spiritual practices and practical classes prepare us for the New Year that awaits, lets honour what moves us. Lets be soft in our compassion and connection, strong is our sense of self.  Allow expectation and pressure to fall from your shoulders like rain from a summer storm, its time to follow your bliss!
*You can attend our 7N/8D
Thailand Tour
prior to attending this retreat. The tour and retreat join with just one day in-between.  The tour includes Bangkok, Ayutthaya and Chiang Mai. You can add the Thailand Tour your retreat on the registration form.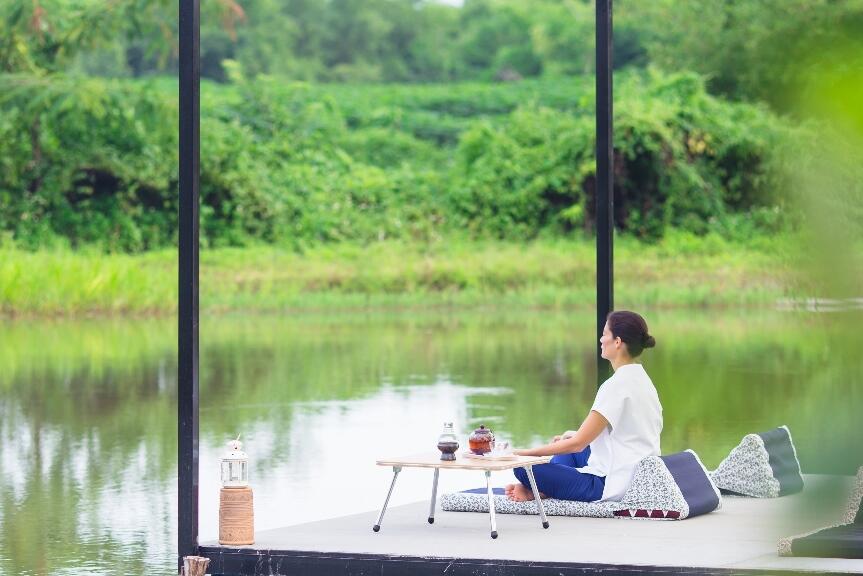 Highlights of our Thailand Retreat
During this retreat we will engage in workshops that focus on creating an "Intentional Life". Too often in life we get swept up in the flow and before we know it we are left wondering, "Is this what I was meant to be doing?" "Am I missing something?" Feelings of discontent start to creep in, (even though nothing is really wrong) clouding all aspects of your life. Don't waste anymore time wondering if this is as good as it gets! Gain clarity about your life philosophy for creating an intentional life and lasting contentment. 
Enjoy optional mind, body, spirit practices such as yoga, meditation, Tai Chi, Labyrinth walk and nature mandala making.
Eat the freshest, nutritious organic vegetarian cuisine, grown on the farm and duck eggs you can collect yourself. Take the opportunity to have a gentle detox for both your mind and body.
Be pampered with a 2-hour spa journey of your choice.  Included in your package relax and restore with a 1 hour massage of your choice, a herbal steam room experience and foot soak, followed by ginger tea in the garden. A good session at the days spa is sometimes all we need, right girls? 
Observe local life on a morning cycle through the local village with authentic timber high houses and rice paddies. Passing lakes, temples and lotus ponds this is a truly special way to start the day. PS: sore bum will follow but is worth it 😉  
Visit some amazing temples, art galleries and gardens, to  better understand the local culture and spiritually. 
Countdown is on for your Thailand Retreat
Imagine …………
The days stretching out like the sky and nights cradling you in its silky embrace.
The bamboo leaves flickering lights and making magical sounds as they rustle lulling you to sleep.
Standing barefoot on the yoga mat, connecting to the sky and grounding into the earth, gently moving, stretching, dancing.
Melting onto the massage table as scented hands ease the tension from your body.
Soak in the mineral baths, breathe in the herbal steam room and glide though the Himalayan salt swimming pool refreshing your senses, feel cleansed and rejuvenated inside and out.
Be nurtured with farm fresh vegetarian foods.
Make new friends, make new friends with yourself. 
This Retreat was created specifically to provide you with as a holistic wellness sanctuary experience incorporating nature, healing, and relaxation therapies. A meaningful holiday that nurtures your sense of self and promotes well-being.
You can also add our
Thailand Tour
before this retreat which visit Bangkok, Ayutthaya and Chiang Mai and takes in the best Thailand has to offer on this ultimate girls getaway!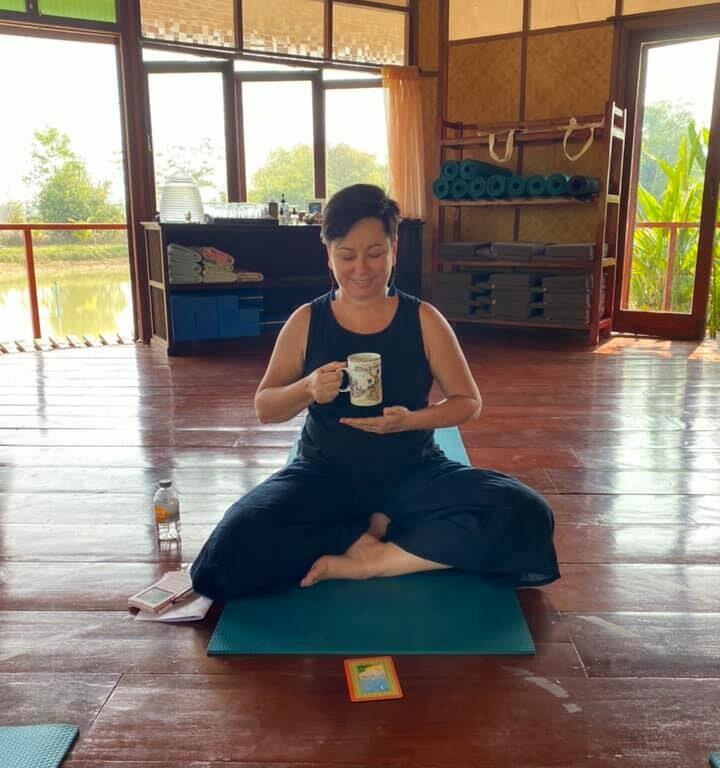 Tammie Day  is a mindfulness, meditation, yoga, nia teacher and group facilitator. A social worker by profession she spent 17 years as a counsellor. She runs retreats and workshops worldwide. Tammie has been facilitating retreats for 11 years and has found the most unique and beautiful places for you to visit whilst engaging in personal development activities. She likes to call these meaningful holidays. 
CONNECT

with the spirituality and culture of Chiang Rai, Northern Thailand
Chiang Rai  remains a sleepy provincial town with a pleasant atmosphere. Compared to its sister town Chiang Mai, it has a more relaxed and down-to-earth feel but is never short on historical and cultural attractions of its own. Founded in 1262 as the capital of the Mengrai Dynasty, after Chiang Saen, today the city retains a strong Lanna identity, mostly through its impressive collection of temples, art, language, cuisine and music.  Our accommodation Museflower Retreat and Spa is located in Thailand's far north in the Golden Triangle (where the border meets Myanmar and Laos), Chiang Rai is a lovely place to explore Thailand's exotic hill tribe cultures, beautiful Lanna (northern Thai) temples, arts and crafts, and go trekking by foot in the misty green hills. Our retreat centre is a 30 minute drive from the airport and Chiang Rai City. 
CONNECT with your essence and what's important to you to create an intentional life
Our days will start with gentle movement practices, meditations or bushwalks. We will take time to consciously relax our bodies. Our afternoons are for naps and swimming in the Himalayan Salt pool, and for nurturing our bodies in the herbal steam room, mineral bath and with massages, facials and other treatments. Evenings around the fire pit, star gazing and creating connections to ourselves and others. For our minds we will engage in meaningful classes, workshops and activities to educate and enliven you and create meaning and purpose in your life. 
Over the course of this retreat we are here to nurture you. You will be nourished by farm fresh meals. At Museflower most of the produce used in the meals are home-grown in their own organic gardens. The vegetables in your meals are freshly picked the same day from the gardens, offering you the cleanest, most nutritious vegetarian food available.
Museflower Retreat & Spa is a place that offers a tranquil space to allow inspirations from nature to come, and hopes to inspire creative energy from natural surroundings.
Take some me time to ReConnect at Magical Museflower Retreat and Spa Chiang Rai
This retreat has a $500 deposit and the remainder is due 75 days prior to departure. 
*FLIGHTS NOT INCLUDED
"This retreat is a must do for any woman wanting to rebalance their life and get acquainted with themselves. I now feel I not only have the beginning skills, but also the courage to refocus my life so I can actually LIVE life and in doing so give to those around me. Thanks you Tammie xx
"Namaste. I feel blissed and blessed in body, mind and soul. Heartfelt gratitude for a restorative, relaxing, rejuvenating, rewarding, caring, inspiring and nourishing retreat experience. My love tank is overflowing with gratitude and peace.
Day 1 - 13 Dec 2022
Day 2 - 14 Dec 2022
Day 3 - 15 Dec 2022
Day 4 - 16 Dec 2022
Day 5 - 17 Dec 2022
Day 6 - 18 Dec 2022
Day 7 - 19 Dec 2022
Day 1 - 13 Dec 2022
Arrivals – This day has been set aside just for you to arrive and orientate yourself. 
5pm – Group introductions and opening session.
Accommodation: Museflower Retreat and Spa. 
159/1 Moo 1 Ban Samanmit, Tambon Donsila, Amphur Wiang Chai, Chiang Rai 
Thailand 57210
Email: retreat@museflower.com
Office: +66-(0)-52-029-823
Mobile: +66-(0)-93-137-0414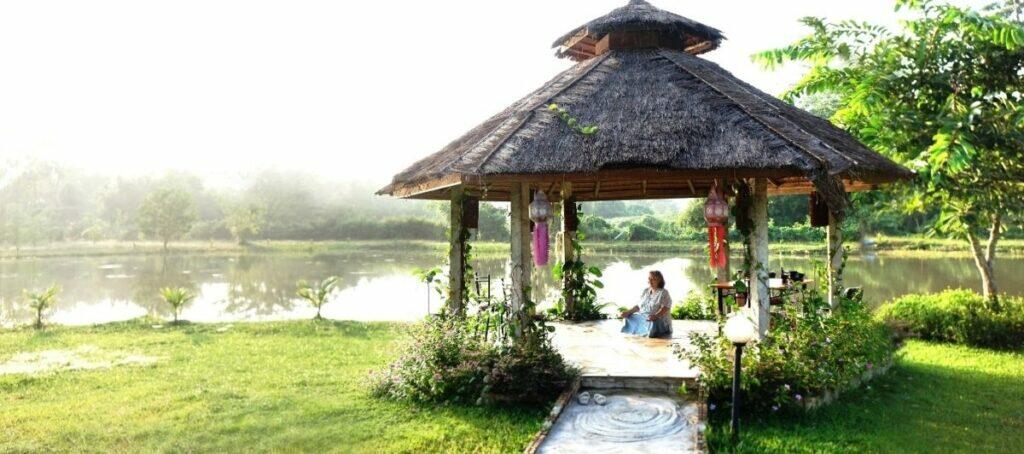 Day 2 - 14 Dec 2022
Day 3 - 15 Dec 2022
Day 4 - 16 Dec 2022
Day 5 - 17 Dec 2022
Day 6 - 18 Dec 2022
Day 7 - 19 Dec 2022
*Please note that when planning retreats so far in advance that some program changes may occur.
Who is this Retreat For
Who this Retreat is NOT for
Arrival and Departure Information
Trip Notes
Visa Requirements
Cultural appropriateness and respect in Thailand
Safe Travel Protocol
Cancellation Policy
Insurance
Currency
Weather
Fitness Requirements
Internet
Power Supply
Covid 19 Requirements
Who is this Retreat For
Anyone who is craving, rest and relaxation and to fill their cup. Women who are depleted or just want to replenish at the start of the new year. those looking for direction, reinvigoration and clarity. 
Allow yourself to take a journey deep within, to a place where you can reunite with your innate wisdom and heal your body/mind connection. A place where you can be quiet, still and calm. This place is your true nature.
If you're feeling depleted, adrenally burnt out, stressed, hormonally imbalanced or living life in the "too fast" lane … then this retreat is for you!
Treat yourself to complete saturation in deep relaxation, nourishment and being nurtured. This retreat is for women who need to give back to themselves and find their "True North"
Who this Retreat is NOT for
Arrival and Departure Information
Trip Notes
Visa Requirements
Cultural appropriateness and respect in Thailand
Safe Travel Protocol
Cancellation Policy
Insurance
Currency
Weather
Fitness Requirements
Internet
Power Supply
Covid 19 Requirements
Be Happy ~ Be Well ~ Be Your Best Self
This tour is the perfect way to see more of Thailand before attending your retreat, or as a stand alone tour. 
Taking in Bangkok – The City of Angels with all of its contradictions equal parts spirituality and cosmopolitan.  Followed by Ayutthaya the historical capital of Thailand where we explore ruins and float down rivers and lastly to Chiang Mai with its amazing mix of temples, markets, farms and tea plantations