I started Vibrant Women running retreats in 2011 with my signature Womens Mindfulness Retreat. This retreat has always been well received and attended and I put it down to the fact that women lead busy modern lives and they were looking for a way to reduce stress and enhance their relationship with themselves and their loved ones.
Having a background in social work, counselling and group work positioned me quite well for running these personal development style of retreats. And although they are not considered to be therapeutic in nature, people often report that they have experienced some sort of shift or transformation as a result of taking this personal reflection time. It is always been important to me that women who attend retreats gain some skills or knowledge about a how to integrate what they've learnt or captured at the retreat into their everyday lives once they get home. If this does not occur, then I guess it's just a bit of a nice relaxing holiday which is fine anyway.
Retreats for me fall into four categories,
Activity Based – like the Art and Soul Retreat, where a mix of activities are created around a theme, creativity, jewellery making, art therapy etc. could also be hiking or diving or snorkelling. 
Group Process Based – These are personal development retreats that focus on enhancing your knowledge of self. Such as drug and alcohol recovery, life coaching and personal development.
Skill Development Based – These retreats focus on developing a skill such as yoga, meditation or mindfulness. Nutrition, detoxing, personal training, energy healing, massage therapy etc.
Destination Based – Focussed on a travel destination, country, culture or religion. Buddhist or Christian Pilgrimage, eg sacred sights of the UK. Culinary tour of France. Environmental tour to the amazon or Borneo etc.
I don't find retreats useful for people experiencing what I call Capital "T" Trauma. Sometimes people can have unrealistic expectations about what can be achieved in a week. For example, losing 10 kilos on a detox retreat or resolving childhood trauma, is unlikely to happen in a week. I guess it could be a beginning step towards some sort of movement in an area that you have been stuck, but I'm also always very cautious that people consider their suitability for attending a retreat. This is because the retreat needs to be of personal benefit to you but in addition what you bring with you is also going to impact on the group and my role as the facilitator is to protect the group as a whole and to try to endeavour to meet everyone's needs where reasonable. At times when people have not been suitable or in the just the right place in their lives emotionally, psychologically or medically to attend a retreat I have been able to support them in some way or another with referrals and hopefully they can join down the track on another retreat.
So, in a nutshell a retreat, (even if attended overseas) is predominantly about introspection and reflection, it's about regrouping, recentring and rebalancing, it's a self-care holiday.
So our "Inspirational Journeys" sightseeing adventures to inspiring places are something that grew out of running retreats because one of the things that I noticed apart from getting requests to run sightseeing tours, is that sometimes women were trying to incorporate getting a lot of needs met into attending a retreat. So, for example sometimes I would offer short weekend retreats on mindfulness meditation or a yoga retreat and what would happen is that some women would view it as a girl's weekend getaway. Which is great and also needed in part of your self-care routine to have fun, be playful, let your hair down, get a bit wild, loosen up, debrief, and, you know do all of that fun stuff that you do with your friends, but a retreat is a little bit different from that, so it was a little bit difficult for me to reconcile a meditation retreat with people bringing a lot of alcohol for the weekend for example. So I recognised that this is the real need for women, to have this kind of fun as well (I've just added Vibrant Women Weekend Getaways to the calendar just for this reason) but also sightseeing tours do this job a bit too, of having a fun break.  Also, I had several women requesting that I run some tours to a variety of places overseas and if possible, maybe I could include a yoga class or meditation or some spiritual or cultural aspects of the place we were visiting.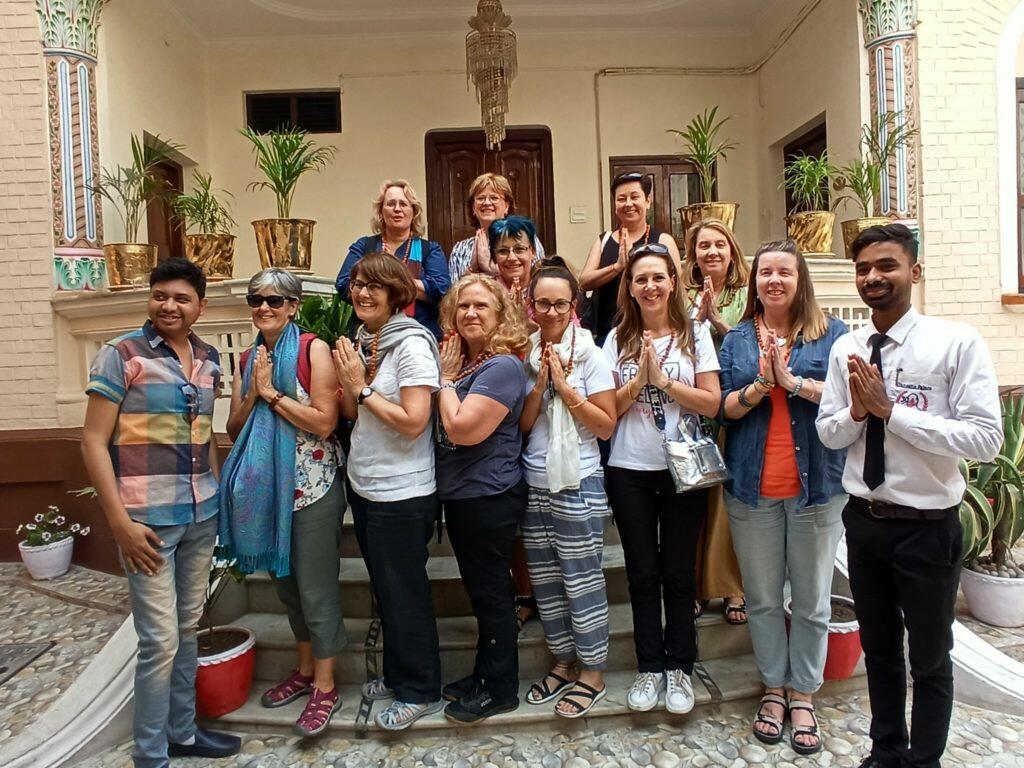 With my inspirational journeys, I do try to find some unique experiences, whether that be dining with a local family, creating your own Bespoke perfume, heading to some of the off-the-beaten-track locations or just staying in unique accommodations. And although sightseeing tours don't have the same reflective quality of a retreat, and they're certainly not as relaxing as a retreat, people do report they are still transformative in their own right, the power of travel can really be so inspirational and just connecting with other women in this way is also fabulous.
I do try to be mindful of people's energy levels when on tour I'm also aware of how sleep impacts your experience and your holiday so I try to ensure that every second day we spend two nights somewhere, or every second day if there's travel on a train or a boat or a flight that we do that every couple of days so you just have an opportunity to have a bit of a sit and write your journal and have a nap and catch up and think about what you've experienced so far. Balancing the programs of both retreats and sightseeing tours is important for people to get the most out of them.
Something I want to say about the Inspirational Journeys that I have created is that I've been surprised by the amount of personal growth or insight or connection that people have reported back after attending a tour. Sometimes it might not come for some weeks or months until after people have returned home, but as we always ask people to complete a feedback form we get to hear about how people feel after their tour not just what they saw and whether the food was good and the beds comfortable and the guides knowledgeable but what they actually experienced personally.
Our Inspirational Journeys are sightseeing adventures to inspiring places
The number one thing that women report after having attended a sightseeing tour or retreat with Vibrant Women is that they feel happier in themselves in terms of an improvement in mood and that they made new friendships and connections, which may be with women on the tour or people within the communities and locations that we visited. They just feel generally more part of a global community and have had an experience and created memories that will last a lifetime.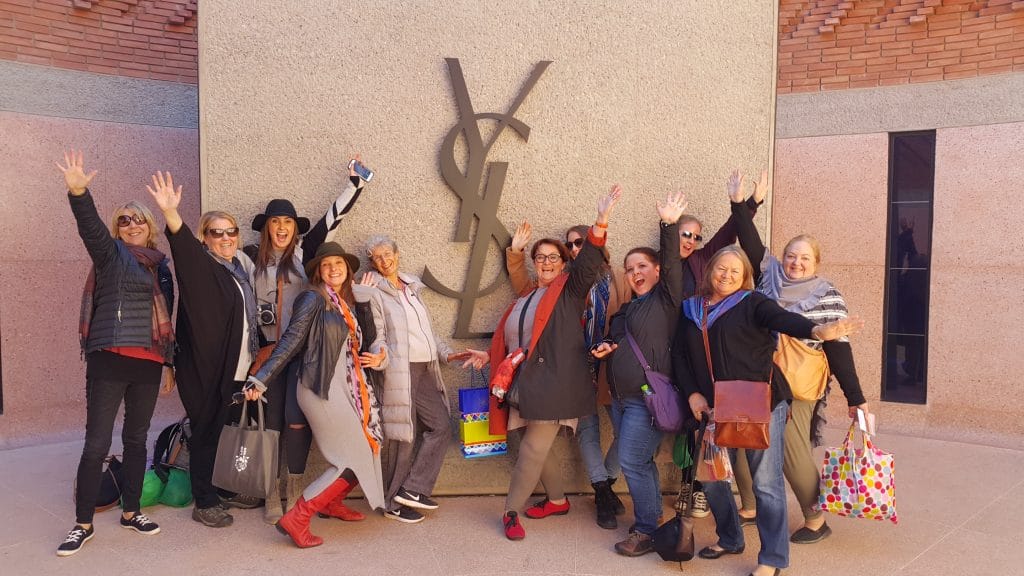 So, I hope this goes some way clarifying how a Retreat differs from an Inspirational Journey or sightseeing tour. I find both to be incredibly beneficial, for different reasons and I hope to meet you on one soon. Tammie xx