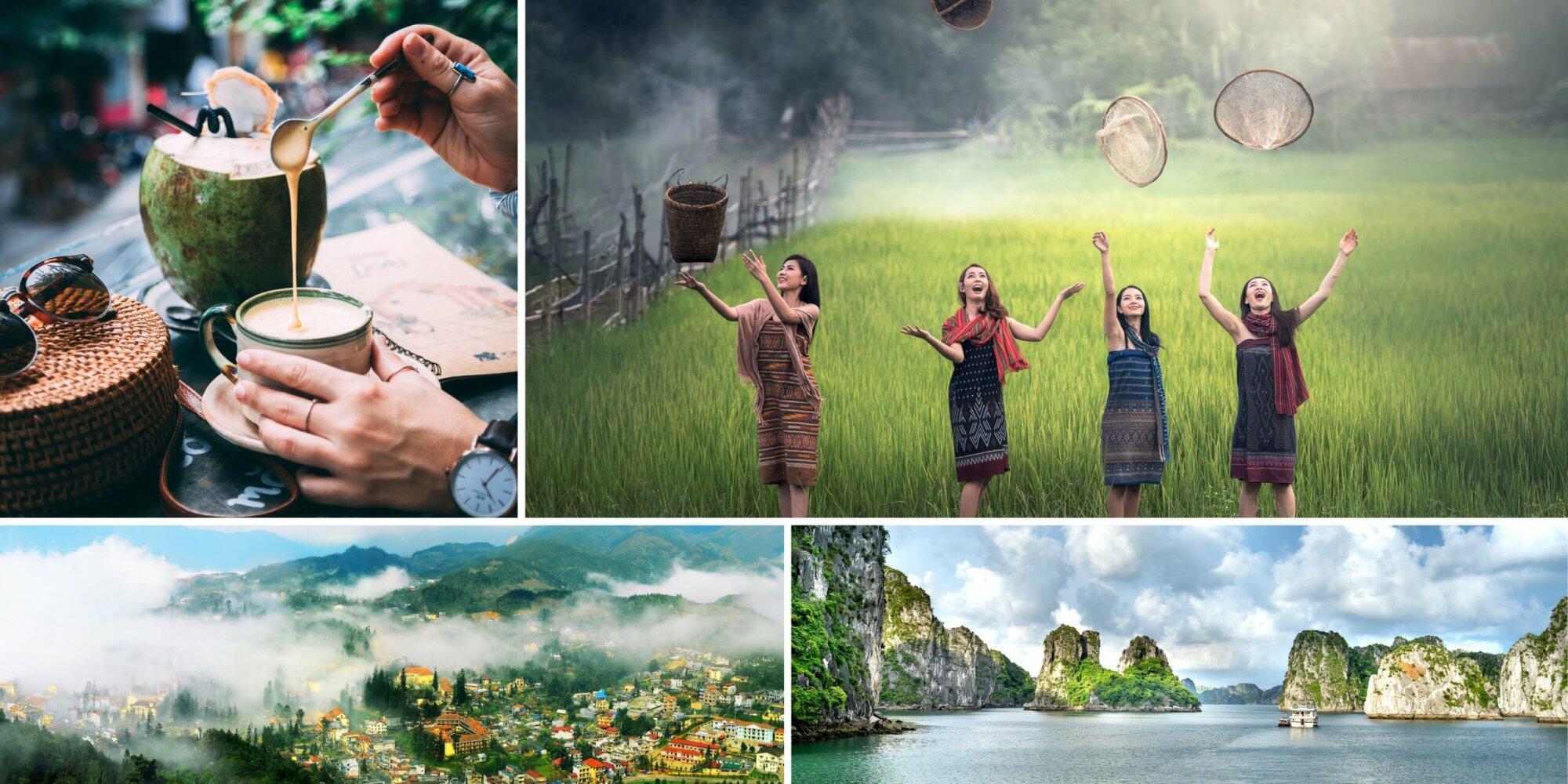 Hanoi ~ Sapa ~ Ninh Binh ~ Halong Bay ~ Hanoi 
Home to some of the world's oldest cultures, fascinating architecture, beautiful natural landscapes, delicious foods and friendly locals; colourful Asia ticks all the right boxes for a top holiday destination.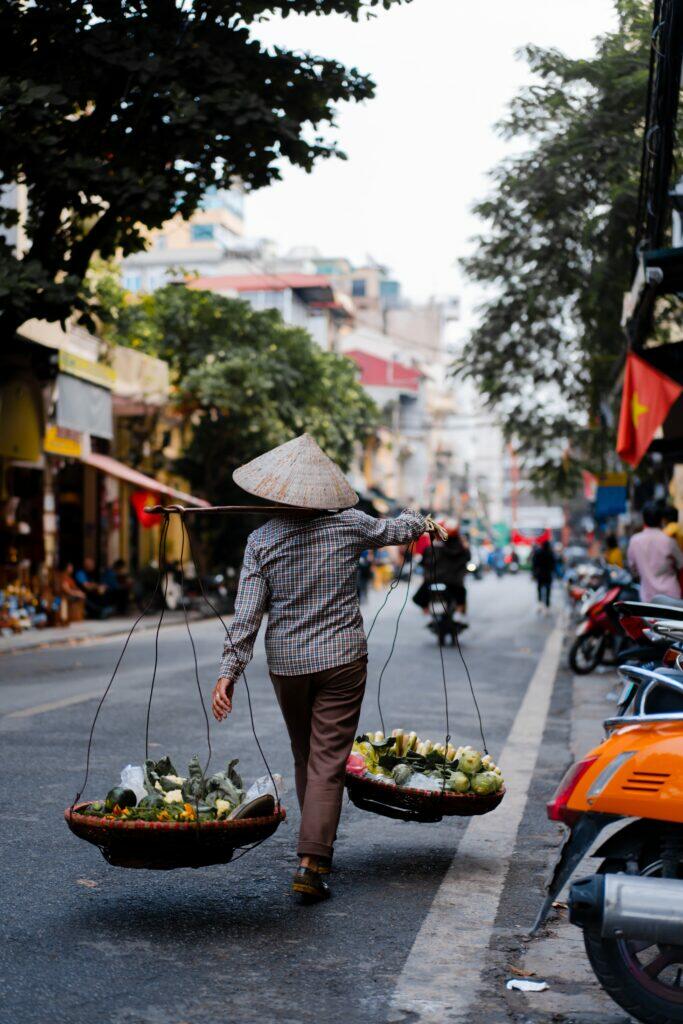 Hanoi, the capital of Vietnam, is known for its centuries-old architecture and a rich culture with Southeast Asian, Chinese and French influences. At its heart is the chaotic Old Quarter, where the narrow streets are roughly arranged by trade. There are many little temples and markets, selling household goods and street food. Just a few minutes walk to the lake you can see morning Tai Chi classes. Hanoi has a great vibe!
Explore – The Vietnamese Women's Museum's whose mission is to enhance public knowledge and understanding of the history and cultural heritage of Vietnamese women in historical and contemporary life; to build up the museum to become a centre for preservation and cultural exchange, thus contributing to promoting gender equality and the progress of women.
Ride – In a Rickshaw around Hanoi's Old Quarter taking in all the sights and smells
Try – Egg coffee a Vietnamese nationally acclaimed specialty made of egg yolks, sugar, condensed milk, and robusta coffee. This is a very popular drink in Hanoi.
Towering limestone pillars and tiny islets topped by forest rise from the emerald waters of the Gulf of Tonkin. Designated a World Heritage Site in 1994, Halong Bay's scatter of islands, dotted with wind- and wave-eroded grottoes, is a vision of ethereal beauty and, unsurprisingly, northern Vietnam's number one-tourism hub.
Watch – the sunset over Halong Bay
Kayak – take a quiet Kayak around the bay enjoy the serenity and natural beauty
Participate – in a dawn Tai Chi Class on the sundeck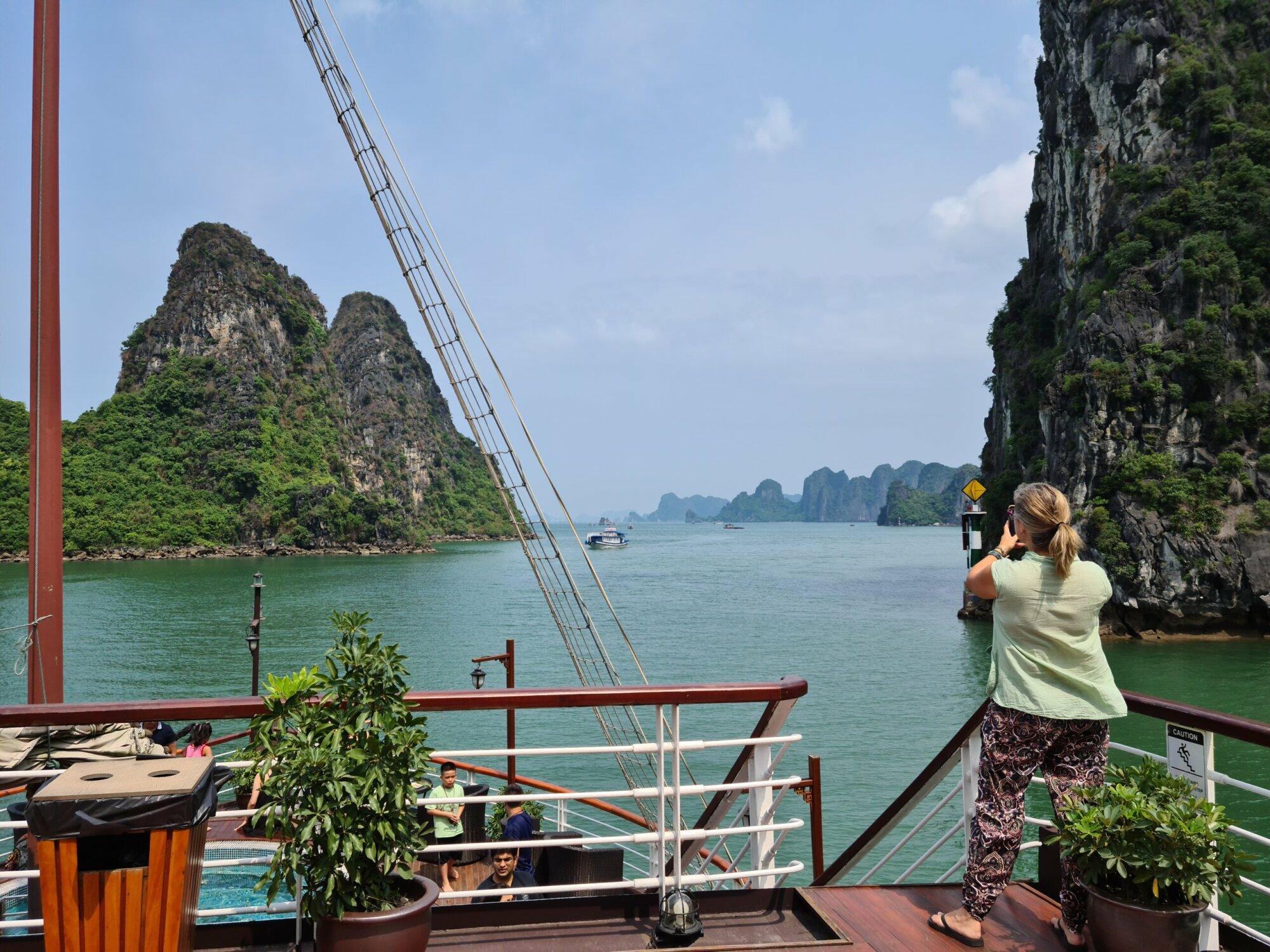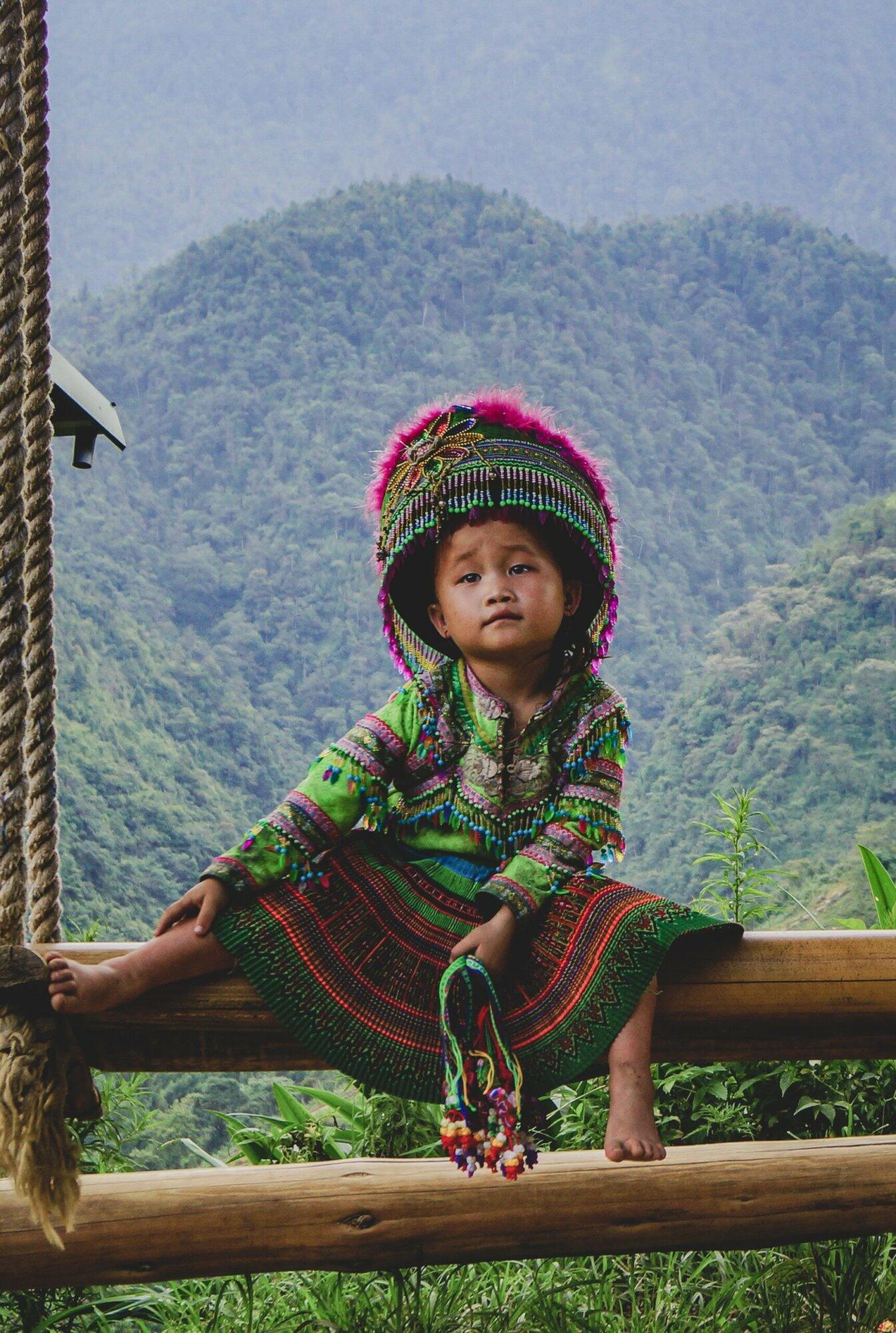 known as the "town of clouds" Sapa town stands at the head of a deep valley of magnificent rice terraces . You will find a selection of local villages which are the home of some of the ethnic minorities in Vietnam. Visit local, authentic markets, take a walk through nature, wander, explore, enjoy.  Sapa is renowned for being picturesque, see for yourself. 
View –  the largest rice terrace in the Sapa area.
Markets and Textiles – Due to the ethnic diversity of Sapa, it's a great place to shop for unique garments and fabrics. The different ethnic groups produce many different kinds of traditional clothing which serve as the perfect souvenir to take home with you. These markets also feel almost like festivals, serving as important cultural gatherings where people from different tribes and villages meet and socialize. This means that aside from a homestay, they're probably the best cultural experiences to be found in the region.
Experience – The Village life of Black Dao. The Dao live along the Sino-Vietnamese and Vietnamese-Lao borders and worship their ancestors called Ban Ho.
Ninh Binh is a playground for adventurers, and an oasis for nature lovers. Vietnam's first capital was established here, and today the area is a protected UNESCO World Heritage Site, full of mossy pagodas, striking limestone karsts, and surreal landscapes. Picturesque and not too touristy (just yet) we have booked you gorgeous accommodation to enjoy a night here on your way to Halong Bay.
Visit – King Dinh temple built following the traditional architecture style. In the place of former main palace of royal citadel, there are majestic main gate, lotus pond, flower garden, three courthouses, incense burning house and harem.
Stay – At the Emerelda Ninh  Binh and discover an oasis of calm in the most historic province in northern Vietnam.  Nestled in the Van Long Nature Reserve- a primeval tropical forest- and surrounded by spectacular mountains, the Emeralda Resort Ninh Binh has been built and furnished in the style of traditional Tonkin Vietnamese villages, but with modern comforts and environmental commitment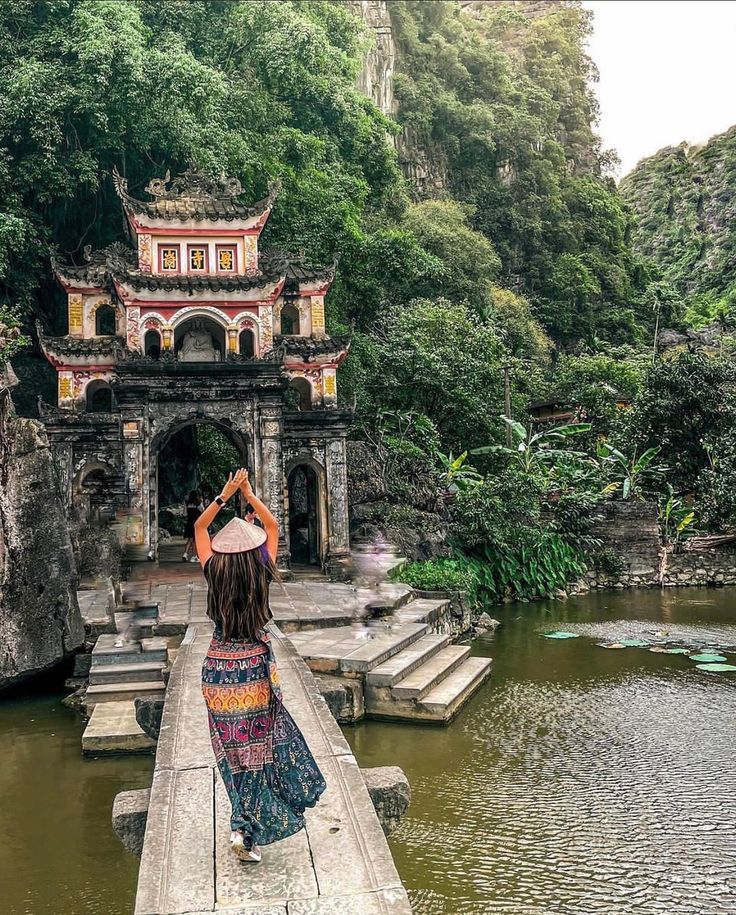 Your Host - Renae Johnson
*FLIGHTS NOT INCLUDED (approx. $1000 AUD return)
This tour has a $500 deposit, the reminder is to be paid 75 days prior to departure. 
Please note for twinshare rooms for one night on Halong Bay the cabin ensuite has just a roller blind for a bathroom door. There are other bathrooms available on the boat. 

Day 1 - 22 April 2024
Day 2 - 23 April 2024
Day 3 - 24 April 2024
Day 4 - 25 April 2024
Day 5 - 26 April 2024
Day 6 - 27 April 2024
Day 7 - 28 April 2024
Day 8 - 29 April 2024
Day 9 -30 April 2024
Day 1 - 22 April 2024
Arrival to Vietnam
We welcome you at the airport and transfer to hotel for check in. Overnight in Hanoi.
Hanoi, Vietnam's capital is a unique city with tree-lined boulevards, French colonial architecture, peaceful lakes and oriental temples. The rest of the day is at your leisure and yours to explore on your own pace. You may prefer to wander through the atmospheric street of the old quarter. Or enjoy a cup of coffee with an overview of night settings in a café overlooking Hoan Kiem Lake. From here you take panoramic pictures of nightlife around the lake. 
Meals: None
Accommodation: Hanoi Pear Hotel 
Address: Số 6 Ng. Báo Khánh, Hàng Trống, Hoàn Kiếm, Hà Nội, Vietnam Phone: +84 24 3938 0666
*There is no reason to arrive early for this trip as there are no planned activities on the first day. It has been included just for you to arrive and settle in.
Day 2 - 23 April 2024
Day 3 - 24 April 2024
Day 4 - 25 April 2024
Day 5 - 26 April 2024
Day 6 - 27 April 2024
Day 7 - 28 April 2024
Day 8 - 29 April 2024
Day 9 -30 April 2024
This tour has a lot of walking and requires a moderate level of fitness. There are steep stairs, uneven roads and getting on and off boats, rickshaws and buses.  You need to be fairly fit to attend this tour.
Vibrant Women with a heart ♥
Please know that $25 of your booking goes towards supporting our chosen charity Heartprint.
Heartprint is an Australian Charity as well as a locally registered Cambodian NGO working in Cambodia, funding community projects to support families living in need, so THANK YOU!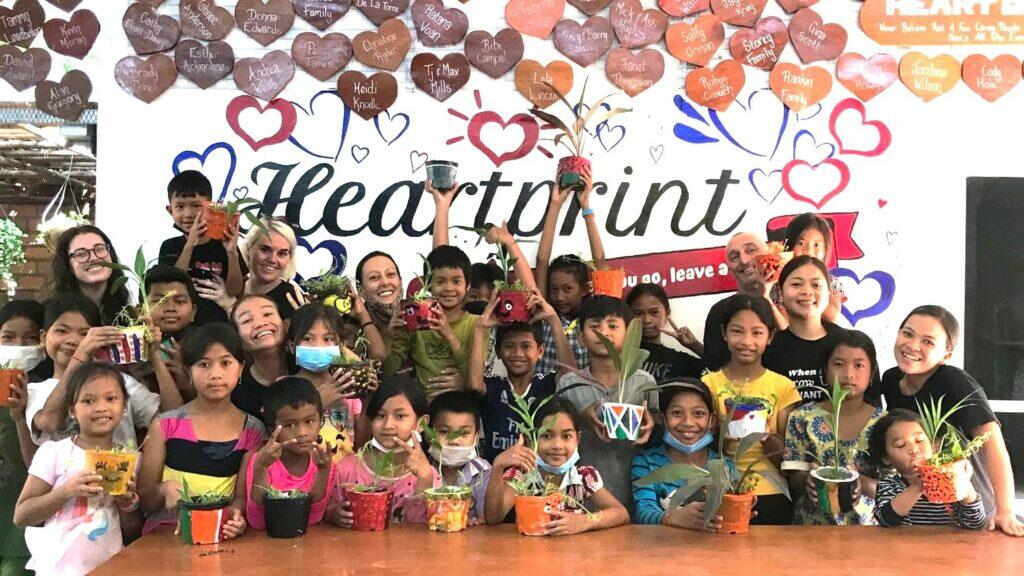 The food, accommodation & experiences we're out standing & have created memories that will last a life time. Thanks for an amazing experience Vibrant Women, looking forward to my next adventure with you
The authenticity of the experiences. A concern with an organised tour is that it can be formulaic with a cookie cutter approach. Not so with this Vibrant Women's tour. It was bespoke, flexible & really delivered on authentic & fascinating experiences.
The Trip Notes on this link are always the most up to date version. When booking a tour in advance things can change.
Please find the most up to date Trip Notes for your tour HERE
If you want to make the most of your Asian adventure you can add our "Taste of Malaysia Tour" before this trip. 
If you book both Malaysia and Vietnam tours combined, you will get  A$100 discount per tour = $200
International flights to join these two tours from KL to Hanoi are direct 3.5 hours, and approx. $200 AUD (see how the discount covers your flight ;))