"When I follow my heart, I wake up in Bali" -Unknown
Ubud is one of those places where you can truly fill your cup to overflowing.  Many novels and films attest to this and and have been set here, creative responses to the seductive nature of this most cultured of all Balinese towns.
This is a place where traditional Balinese culture imbues every waking moment, where colourful offerings adorn the streets and where the hypnotic strains of gamelan are an ever-present soundtrack to everyday life. It's also somewhere that is relentlessly on trend – a showcase of sustainable design, mindfulness, culinary inventiveness and the very best that global tourism has to offer.
Come here for relaxation, for rejuvenation and to have what may well be the most magical holiday of your life.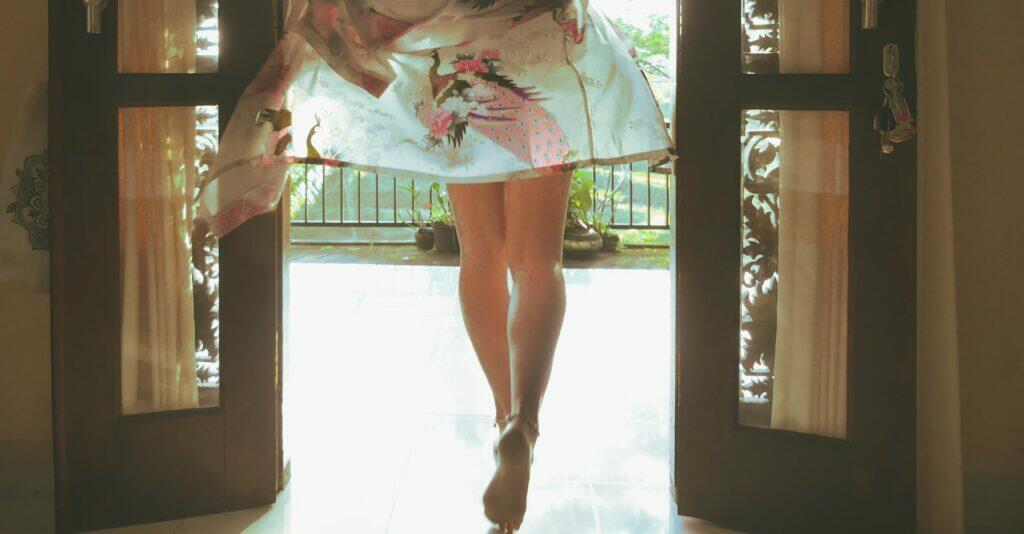 "Bali is more than a place…it's a mood, it's magical. It's a tropical state of mind."-Unknown
How This Inspirational Journey May Benefit You:
Reduce stress, promote health and happiness

Feel energised

Connect with another culture and expand your awareness

Enjoy delicious  food

Stretch your body and heart

Rejuvenate your soul

Relax your body and mind

Be pampered

Have fun, loosen up and bring joy into your life

Connect with yourself and other like-minded women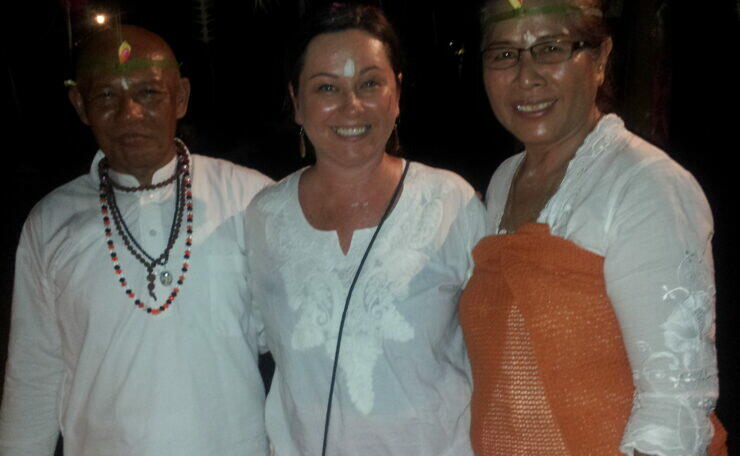 Tammie Day, is an Australian counsellor and group facilitator of 17 years. She is the founder of Vibrant Women Travel. Tammie organises retreats and inspirational journeys worldwide and has a love affair with Bali for more than 25 years. Tammie is a yoga, nia dance and mindfulness teacher who tries to experience the beauty that is all around.  The Balinese call this "cuci mata" to wash your eyes or to see the ordinary in a new and extraordinary way. Tammie adores Bali and feels it is her second home, and is excited to share some of it's magic with you. 
The price is inclusive of everything described in the Inclusions
The price is calculated in Australian Dollars $
Investment in your Wellbeing
Ubud's popularity continues to grow, adding on the hoopla created by the bestselling Eat, Pray, Love. Surrounded by nature Ubud's town centre is a shopping mecca, home to lots of cool bars, hip cafes and markets. Look a bit deeper and you will find museums and galleries, walks through the rice paddies, world class spa treatments for a  fraction of the price, yoga classes on every corner and smiles everywhere. Its a one stop wellness hub and we want you to join us xx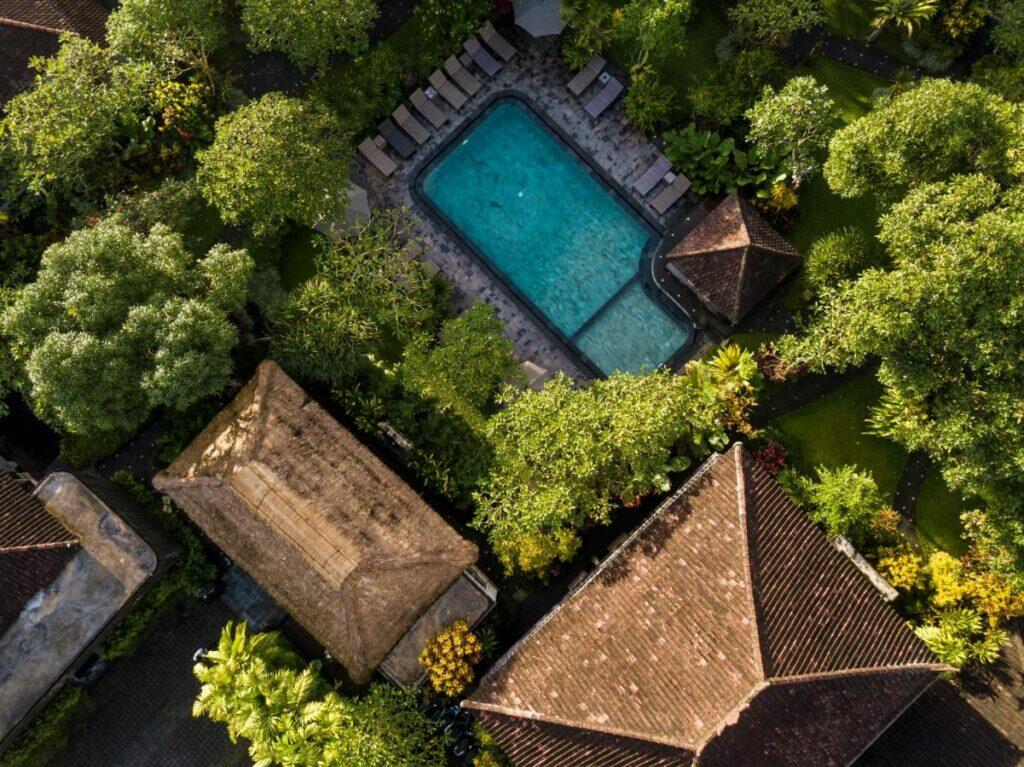 Nestled on the lush outskirts of Ubud, Sri Ratih Cottages is a lovely hotel known for its  Balinese design, tranquil atmosphere, and the warm hospitality of the staff. The spaciously set out rooms surround the inviting turquoise waters of the swimming pool which sits at the centre of well-kept tropical gardens. Guests can dine in the Sri Ratih Café and take advantage of a soothing spa treatment for optimum relaxation at the Sri Ratih Spa. 
Location
Sri Ratih Cottages enjoys a strategic location in the lush and peaceful hinterlands of Ubud, Bali's artistic and spiritual centre. It is approximately 1.5 hour's drive from NgurahRai international airport. The bustling centre of town is a 15 minute walk from the hotel. From Sri Ratih Cottages, guests can easily reach the restaurants, galleries, shops and city attractions such as Pura Dalem Temple and Ubud Palace. The provincial art village of Penestanan is just a 10 minute walk away as are stunning views of rice fields and the breathtaking Campuhan Hill ridge walk. Taxis can be arranged at the front office and are a very affordable and easy option for getting around. 
*Please note that being in a smaller village has its advantages but wildlife still abounds. Noisy geckos and roosters along with early morning motorbikes may disturb your sleep. I suggest brining earplugs if you are a light sleeper.
Room Facilities 
Sri Ratih comprises of 30 air-conditioned, clean comfortable 3 star rooms. All rooms include a terrace where guests can relax and take in the view of the gardens or swimming pool. Rooms are tastefully decorated with of Balinese style furnishings, accented with unique pieces of traditional art. Bathrooms are spacious and well-presented with a modern tropical feel. Guests can enjoy a range of programs on their satellite television with an in-house movie channel. Rooms also include expansive wardrobes, a telephone, mini bar, hair dryer (on request). Sri Ratih provides free Wi-Fi access in every room and throughout the hotel grounds. Laundry service is also available.
*Please note that Indonesia is not a western country, even though on the surface it may appear advanced, the infrastructure isn't always there. This means that at times the power and internet drop out. The water pressure can be low and lights dim. The beds may be more firm than you are used to, this is across all of Asia and also why no top sheet! Only doonas!! Please keep this in mind when booking this trip and also carry this knowledge with you as you travel around Bali. 
Amenities
Our swimming pool, set amidst the tropical garden of frangipanis and coconut palms provides the perfect place for our guests to unwind and cool off from the tropical heat. The on-site Sri Ratih Spa is also an ideal place for relaxation and offers guests a range of treatments including Balinese massage, manicures and pedicures provided by highly-qualified professional spa therapists.
Located on the grounds of Sri Ratih is our beautifully-designed restaurant which serves a delectable selection of Balinese and International cuisine from our a la carte menu. Sri Ratih Café opens for breakfast from 7.30am and remains open until 11pm. The restaurant also serves authentic Balinese sweets, such as laklak, pisangrai and godoh at the breakfast.
Day 1 - 5 June
Day 2 - 6 June
Day 3 - 7 June
Day 4 - 8 June
Day 5 - 9 June
Day 6 - 10 June
Day 7 - 11 June
Day 1 - 5 June
---
Check in from 2pm  Sr Ratih Cottages Address: Jl. Campuhan 1, Penestanan Kelod, Ubud, Sayan, Ubud, Bali, 80572.
Spend the afternoon, unpacking, familiarising yourself with the hotel or have a swim in the pool. 
4pm – Overview and introductory session, includes afternoon tea
*IT IS COMPULSORY TO ATTEND THIS INTRODUCTORY SESSION. PLEASE ENSURE YOUR ARRIVE IN TIME TO ATTEND. Check in is 2pm.
7pm Welcome Dinner  (included)
*If you require extra nights accommodation this can be arranged for you for $150AUD single room and $100AUD per person twinshare room and includes airport transfer, breakfast and 21% taxes. Just complete on the registration form and we will arrange for you. We will try to ensure that you stay in the same room for the duration of the stay but will depend at the time of booking what is available?
**Please note there is not a Vibrant Women Host available for early arrivals or late departures you will be responsible for your check in/check out at the hotel and your activities. 
Meals – Afternoon Tea & Dinner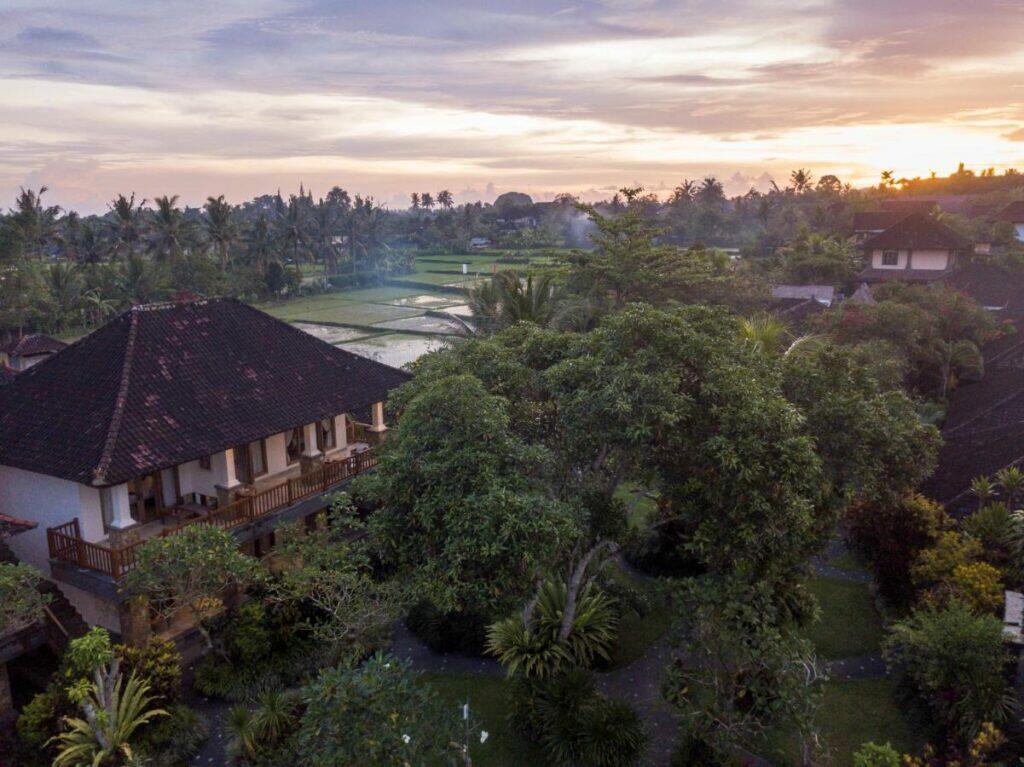 Day 2 - 6 June
Day 3 - 7 June
Day 4 - 8 June
Day 5 - 9 June
Day 6 - 10 June
Day 7 - 11 June
"Namaste. I feel blissed and blessed in body, mind and soul. Heartfelt gratitude for a restorative, relaxing, rejuvenating, rewarding, caring, inspiring and nourishing experience. My love tank is overflowing with gratitude and peace.
"This getaway is a must do for any woman wanting to rebalance their life and get acquainted with themselves. I now feel I not only have the beginning skills, but also the courage to refocus my life so I can actually LIVE life and in doing so give to those around me. Thanks you Tammie xx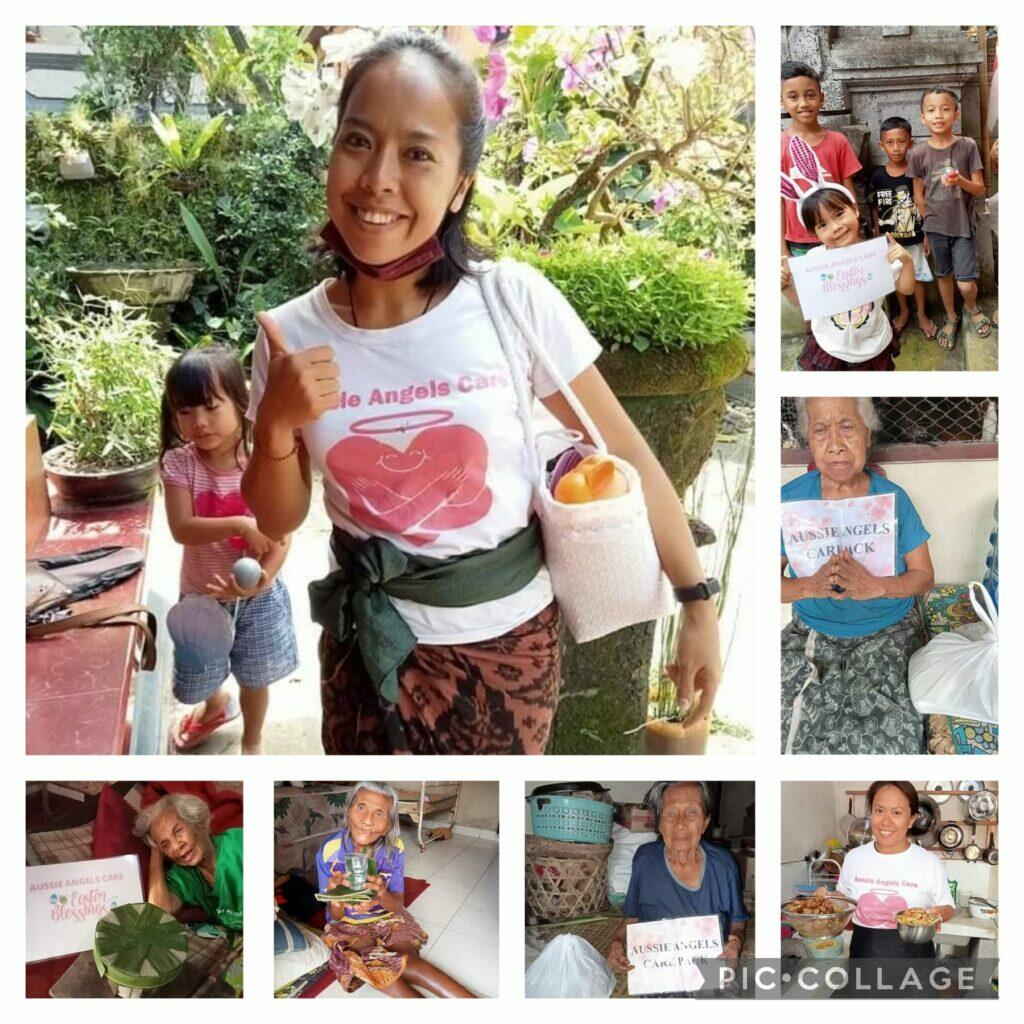 Our Chosen Bali Charity - Aussie Angels
Aussie Angels Care was birthed in May 2020 when tourism dried up in Bali due to the Pandemic. Andrea a dedicated Bali lover made the conscious decision to reach out to family & friends to donate funds to feed the Balinese Villagers who are struggling to feed themselves and their families. 100% of funds go to providing Care Packs, Hot Meals, Medical help & basic needs to these beautiful souls. Thousands of gorgeous souls have received the gift of food & assistance in Ubud & surrounding villages. I am Andrea & Bali has my heart.
I've attended Tammie's Retreats in Bali several times which has been amazing.
Financial donations of any amount are always welcome. Bless.
$25 from each booking for this Vibrant Women Travel Girls Getaway is donated to Aussie Angels. 
Andrea Frankish Aussie Angels Care afrankish@bigpond.com for banking details or enquiries.