Travel Insurance for Women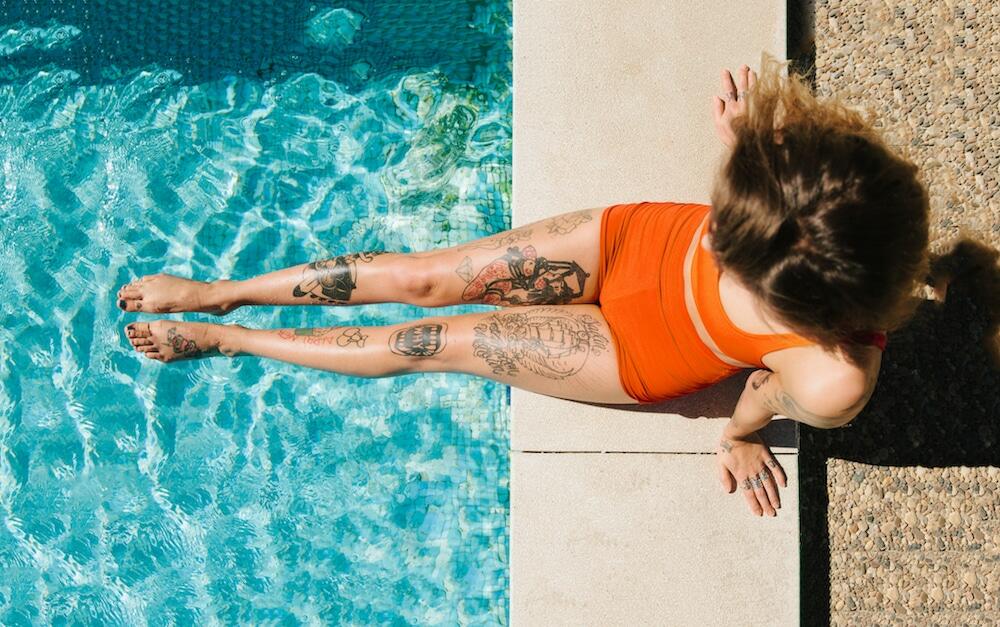 About Travel with Jane
Save 14% on your next trip with travel insurance that covers the gender pay gap
Travel with Jane believes in the magic of travel. The magic of discovery and of pushing the boundaries. Of unplugging and connecting. Of decompressing and recalibrating. We know that travel is good for women, body mind and soul, and that nothing should get in our way.
That's why Travel with Jane developed a gender pay gap discount for travellers who identify as women. With a standard saving of 14%  on all our policies, you'll keep a little more for the big explore.
And the insurance? With overseas medical emergencies covered, 24/7 worldwide assistance, and backed by Lloyds, you're in safe hands. Choose from 4 base plans and 10 extras including pregnancy and device cover.  
Why choose Travel with Jane?
Travel with Jane travel Insurance offers affordable and flexible protection for all Australian women and their travel companions. 
We know that 68% of travel insurance policies are bought by women, yet Australian travel insurance products are overwhelmingly geared towards the guys. We've set out to change that with a travel insurance option that puts women first. That's why we offer women a discount that matches Australia's national gender pay gap percentage.
We're here for all kinds of women. Women who fly the skies less travelled, who veer off-map in search of new discoveries, who venture where no instagrammer has ventured before, who nomad their working days digitally. We're also talking about anyone who identifies as a woman. You are our people and this is your travel insurance.
Build-your-own cover with plans and packs
With Travel with Jane travel insurance, only pay for what you need with 4 levels of cover from Saver to Basic, Comprehensive and Domestic.
Whether you're on a tight budget and can only afford to protect yourself in case of a medical emergency, or need more comprehensive cover to take care of cancellations, lost luggage and legal liability costs, Travel with Jane offers travel insurance plans to suit every Australian woman. Compare our travel insurance levels to find the right cover for you. Not sure? You're protected by our 14-day money back guarantee. 
Bring Travel with Jane along for the ride and be covered for:
Emergency medical

Medical transport and repatriation

Emergency dental

Cash in hospital

Overseas funerals

Luggage and personal belongings

Passports and travel documents

Credit card fraud

Delays and cancellations

Travel agent cancellation fees

Return airfares

Special event travel delays

Emergency travel companion

Accidents and loss of income

Non-medical emergency costs

Legal liability 

Car rental excess

Snow and water sports

Pregnancy extras

Cruise expenses

Housing of pets

Domestic cleaning services

Airline hijack
Once your base plan is in place, add 10 optional extras, designed with all sorts of travellers, trips and activities in mind. Active travellers are protected with cover for winter sports, water sports, adventure sports, golf and cycling. Heading off on a cruise or hiring a car? We have a add-on for both. Pregnant? Extend your weeks from 26 to 32 and get extra medical cover for pregnancy specific emergencies. Travelling for business? Insure your equipment and emergency hire costs. Finally, can't live without your phone? Our device add-on provides extra cover for those all important mobiles, tablets and laptops.
Live Chat and customer support on demand
We're travellers too and strongly recognise the need for a range of support and contact methods. Not only do we offer round the clock support via our emergency contact phone number, we can also be reached during business hours via email, social media and super convenient Live Chat.
Online and emergency claims
The claims process for Travel with Jane is quick and easy. If you require emergency medical assistance while overseas, you can contact Jane's 24-hour emergency line for help and advice on what to do next. For non-emergency claims, submit your claim via an online form. Claim will be processed within 5-10 business days.
Emergency claims and assistance: Call 24/7 on +61 2 9159 6649
Email hello@travelwithJane.com
About our gender pay gap discount
All our cover options include a 14% gender pay gap discount for women, or Australians who identify as women. The discount, which reflects the national Gender Pay Gap, as identified by the Workplace Gender Equality Agency (WGEA), is available on Travel with Jane's full range of travel insurance policies including saver, basic, comprehensive, and domestic cover.
In line with anti-discrimination law, men are able to access the discount by enquiring directly with our team via live chat during business hours or by email at hello@travelwithjane.com. No request will be refused. Alternatively, just go ahead and buy with the discount applied. This requires the selection of 'I identify as a woman' during the creation of a quote.
*Please note Vibrant Women acts as a referrer only. If you buy the insurance we get commission of up to 10% on the premium less taxes and charges. We cannot and do not make any recommendation on the insurance product and whether it is right for you. You must do you own due diligence in terms of whether or not this insurance meets your needs. We just like their product, how its specific for women and that they have a base in Australia so we have agreed to share it with you. Vibrant Women will not be held responsible for any disputes arising from any claims or dissatisfaction with the policy. Please pay extra attention to sections on existing illness to ensure you are satisfactorily covered as well as for any activities that require risk. Note maximum payouts in circumstances such as delayed travel. Different levels of cover provide different protection. If in doubt contact Travel With Jane to discuss your needs. **Vibrant Women cannot answer any questions about travel insurance, please contact hello@travelwithjane.com if you have any questions.