Mindfulness Weekend Retreat Hawkes Nest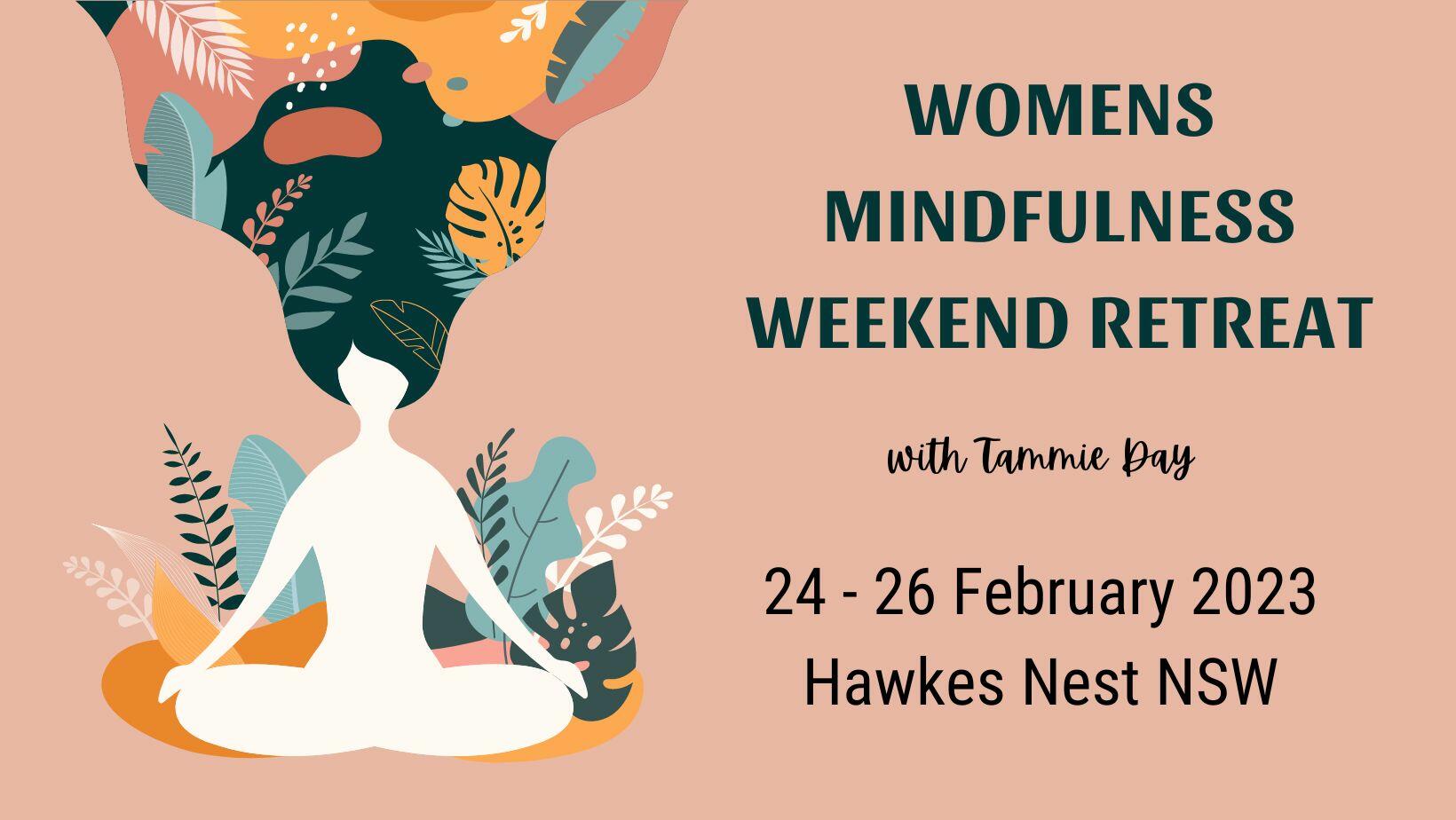 FULLY BOOKED! NEW DATES COMING SOON!! LET US KNOW YOUR INTEREST SO WE CAN OFFER YOU FIRST OPTION TO BOOK.
This beautiful girls getaway is just for 6 lucky women.
We have two twinshare rooms and two single rooms available. 
Morning yoga, beach swims, yummy food, connection, quite time, we got you ….
You were born to live a fulfilled and peaceful life
The purpose of this retreat is to learn to use the skills of mindfulness to restore your sense  of balance and equanimity. Leave the human race behind and cultivate a sense of inner, abiding peace and contentment.
Wake up for two gorgeous mornings in our lovely Hawkes Nest Beach House.  
This is the perfect environment to slow down and connect with your inner self, find peace and let a little bit of joy float around inside you.
You will be inspired and nourished by practices that will bring calm and clarity to your everyday endeavours.
Your life may become more purposeful as you become more mindful in all that you do.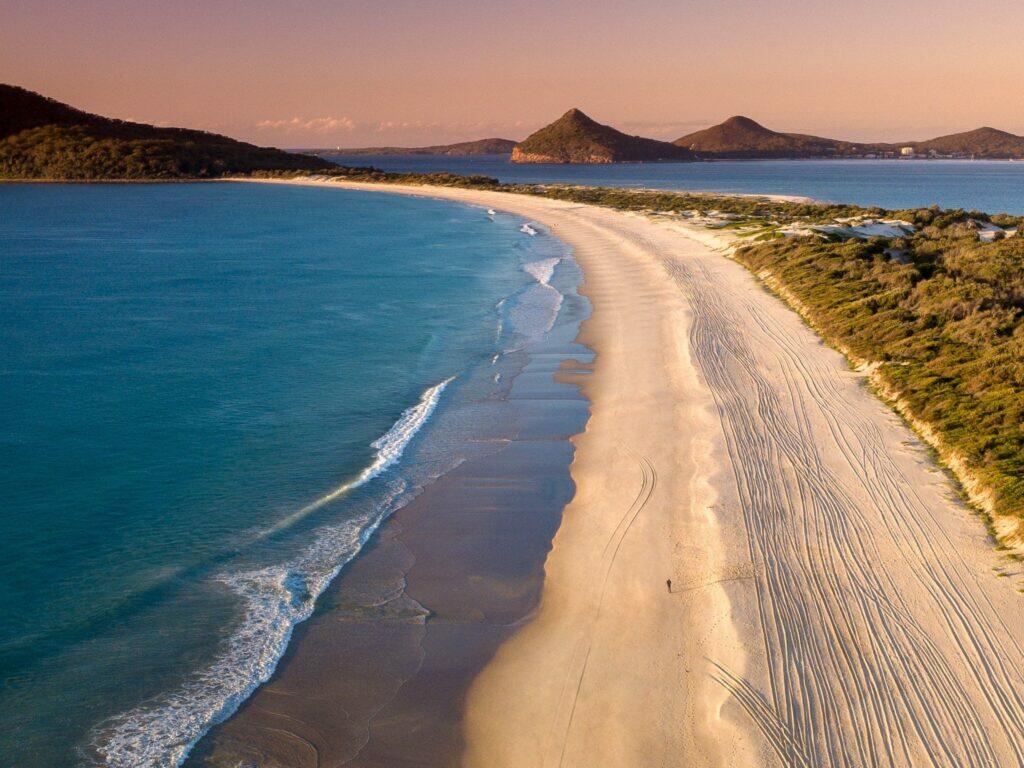 There's something magical about stepping outside of your life for a moment:
 waking up in a new place

 learning a new skill to support your life

 building new connections with yourself and others

 engaging with your senses 

 being fully present in a new way

 breathing deeply into your heart space and allowing it to crack open a little

 moving your body in gentle and restorative ways

beginning anew and refreshed
No doubt from time to time you can feel the rising tension and the 'speeding up' of life?
Add to this the intense pulling effect that your work, family, phone and laptop have on your attention.
This can equal depleted adrenals and feelings of ongoing stress or depression.
This retreat is the antidote to stress, anxiety and feeling blah
Bring back your joie de vivre for life! 
Soothe your Soul, Calm your  Mind, and Relax your Body with 2 Days and Nights in seaside paradise.
The Price in $AUD for 2 Nights
*Please note there are 2 bathrooms shared between 7 women.
**Credit notes cannot be used for weekend retreats. They can only be used for trips longer than 5 nights in duration.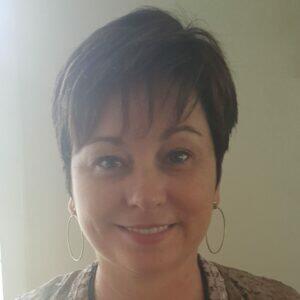 Tammie Day, is an Australian counsellor and group facilitator of 17 years. She is the founder of Vibrant Women. Tammie organises retreats and workshops worldwide and has a particular interest in the positive psychology movement, Buddhism and cultivating mindfulness. Tammie is a yoga, nia dance and mindfulness teacher who tries to experience the beauty that is all around.  
Mindfulness refers to the practice of remembering to bring attention to present moment experience in a non-judgmental and open-minded manner. Mindfulness has been used for thousands of years in spiritual traditions and in the last 40 years practices similar to mindfulness have been used in a number of psychotherapies. In the last 20 years mindfulness practices have become increasingly popular in contemporary psychology and in the literature related to this contemporary use, mindfulness is considered as a meditation practice, a coping skill and a mode of being. Mindfulness can be learnt individually or within group settings and is not limited to any one particular mental, emotional or spiritual approach. During this retreat Mindfulness will be explored from a Buddhist, neuroscience and a psychological perspective, making it practical and useful for people who live modern busy lives.
This retreat provides you with the opportunity to find peace in a busy world. 
Mindfulness is a form of mental trainings. It is NOT:
a religion, although there may be a spiritual element to the practice.

about sitting cross-legged on the floor (but you can if you want to), chairs will be provided at every session.

about emptying your mind, it's about tuning in and becoming more aware or "awake" to what is.

complicated, nor is it about success or failure. Every persons experience is unique to them and cannot be compared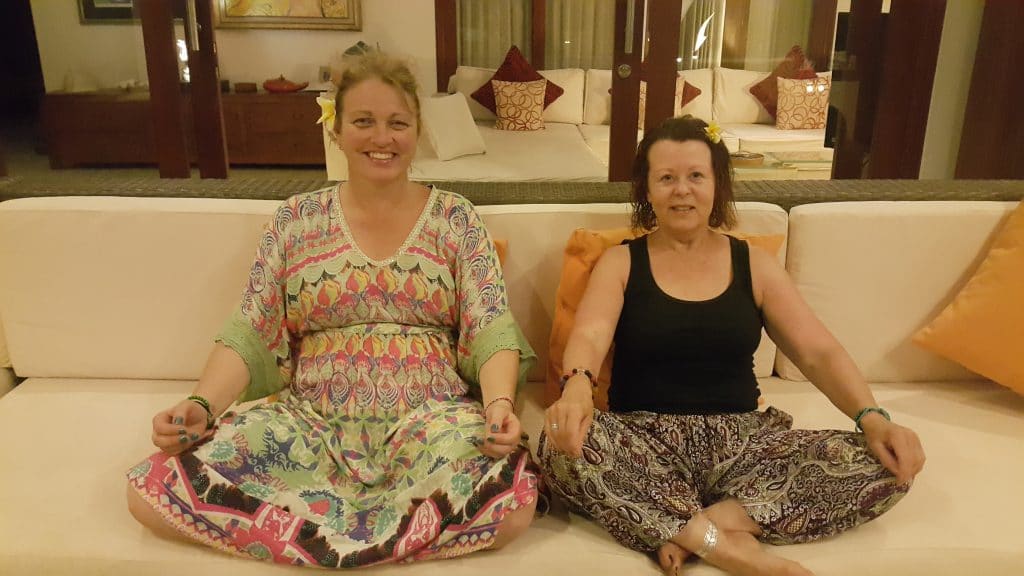 This retreat is for you if you want to …
This retreat is not for you if …
You have recently gone through a major crisis and are still very emotionally fragile – the whole experience may be too overwhelming so it may be best to wait until you have regained some inner strength (feel free to contact us if you want to discuss this)
You are seeking a therapeutic or spiritual based program, this is a skills development retreat with a focus on engaging with cultural activities and self care as well as mindfulness. This does not mean that you will not experience these benefits we just want you to make sure your expectations match our program outline.
You are expecting to have individual sessions/counselling with the retreat leader, unfortunately time does not allow for this.
Your health and/or mobility prevents you from climbing stairs.
This retreat is designed to support busy women to slow down and connect with themselves, in a beautiful location, in a fun and supportive way, whilst in the company of other like-minded women.
Accommodation - Hawkes Nest NSW
Beautifully renovated beach house comprising of 5 bedrooms, 2 bathrooms, 2 living areas, large brand new kitchen with all modern appliances, lovely front deck to relax and enjoy also there is back deck with bar table and barbecue. This property is only 100 metres from the Myall River and 100 metres to Jimmys Beach. 
Jimmy's Beach
Jimmys Beach is just a few steps from our weekend beach house. Sheltered from the ocean and protected from summer northeast winds making it an ideal place for relaxing. There's very little surf and is perfect for swimming.
The beach stretches in a five kilometre arc from the mouth of the Myall River to Yacaaba Headland. The water is always clear and there are great views across Port Stephens.
Day 1
Please arrange to arrive from 4pm onwards. 
16:30 – 18:00 – Overview of retreat and introductory session. Setting your intentions for the weekend. *IT IS COMPULSORY TO ATTEND THIS INTRODUCTORY SESSION. PLEASE ENSURE YOU ARRIVE IN TIME TO ATTEND.
Workshop – What is Mindfulness?
Tammie's Introduction

How Mindfulness Differs from Meditation

Applications of Mindfulness

Understand the benefits of using mindfulness

Sitting Postures and Mudras

Mindfulness of breath and body
Dinner
After Dinner Guided Relaxation – Keeping Your body in Mind 
Day 2
Day 3
By the end of this retreat you will be enthusiastic for your newly refreshed outlook on life, having gained purpose and clear direction.
You will love life more deeply!
You will honor dormant gifts and claim your right to live peacefully, learning to manage your energy in order to shine vibrantly.
You will have gained the tools of mindfulness, supporting you to feel wiser and more confident.
You will shine so brightly the people around you will need sunglasses, dazzling the world with your newly rediscovered mojo!
I am ready to be renewed and inspired, there is nothing more to think about, sign me up!