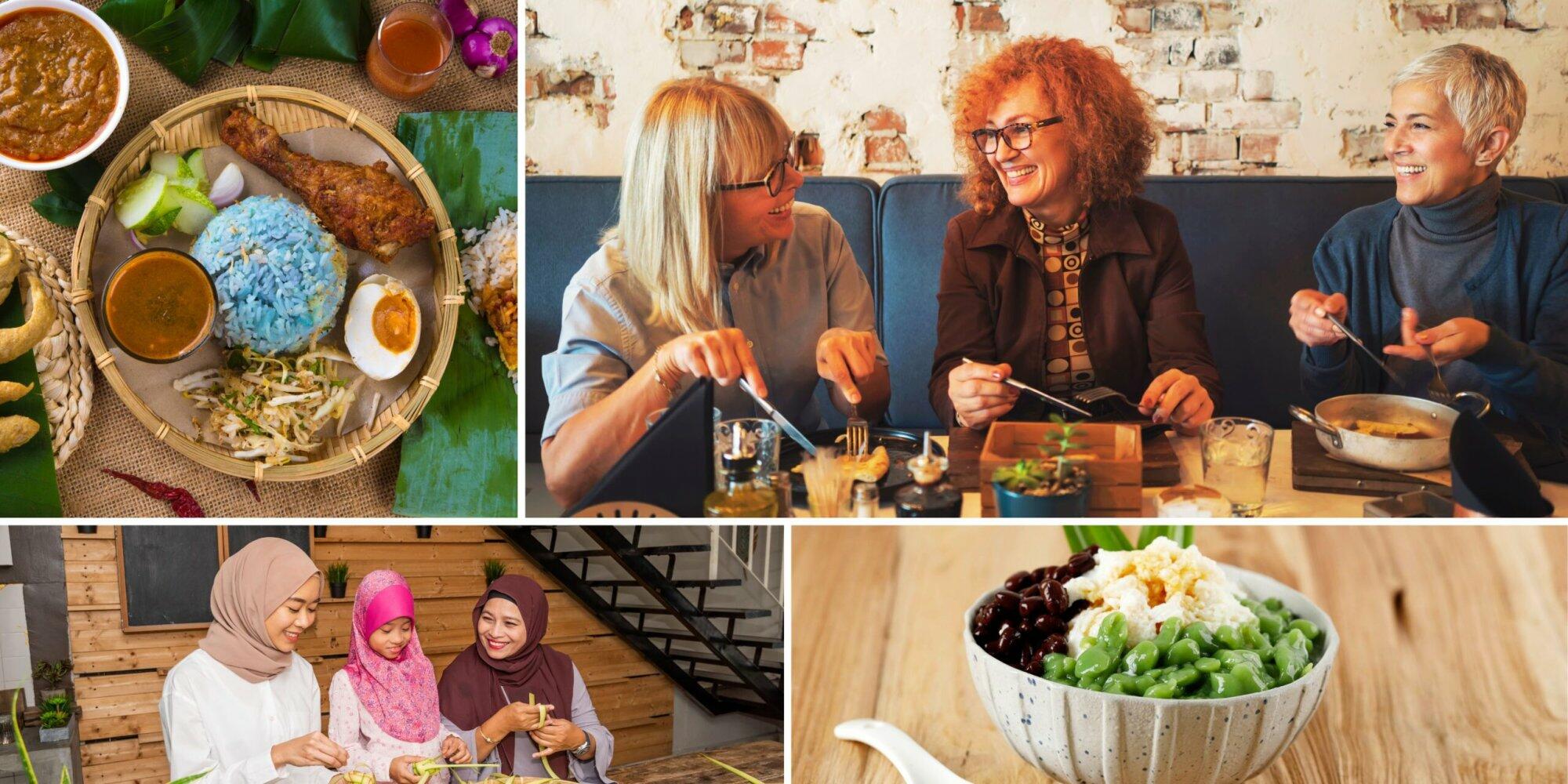 Kuala Lumpur ~ Ipoh ~ Penang
When you think of exploring Malaysia, lazing on golden beaches, jostling through bustling city streets, and soaking in its ancient history comes to mind. But more than that, more than all of these things put together, its the promise of the fusion of food which tempts us to travel and indulge in this culinary adventure.
A skyline punctuated by minarets, Mogul-style domes and skyscrapers; colourful, food-stall-lined streets shaded by a leafy canopy of banyan trees – this is Kuala Lumpur.
Eat – Chinatown Street Food Tour – Visit around 10 food stops, some of which have been featured by CNN and Lonely planet.
Explore – Kampung Village – In the middle of Kuala Lumpur's bustling metropolis lies a rarely discovered oasis of traditional Malay culture and crafts.
Visit – Batu Caves As one of the biggest attractions in Malaysia, Batu Caves is a limestone hill consisting of beautiful caves, temples and Hindu shrines. Apart from its stunning caves, the main attraction is the colossal gold-painted statue of Murugan (Hindu God of War), which took three years to build.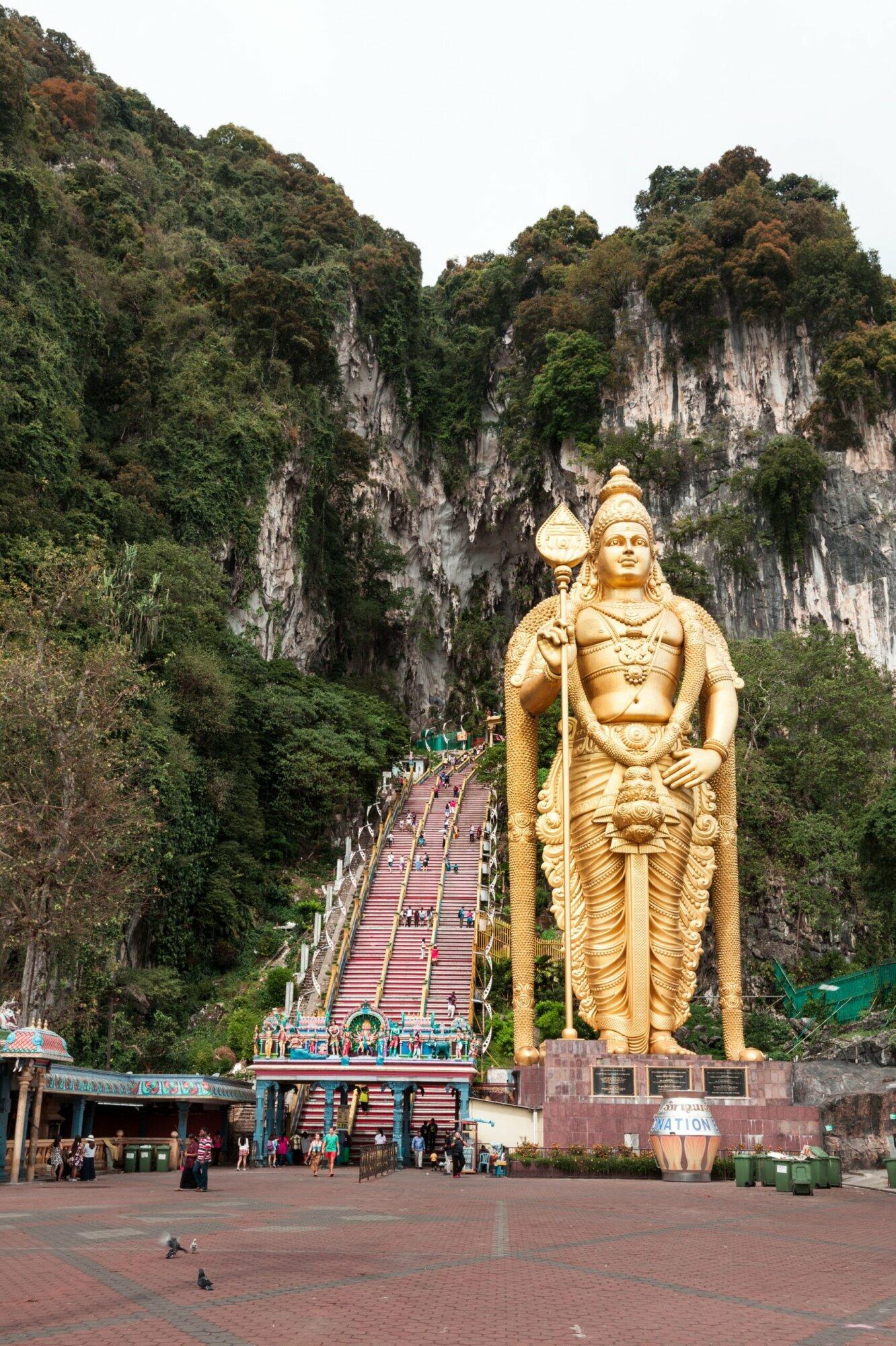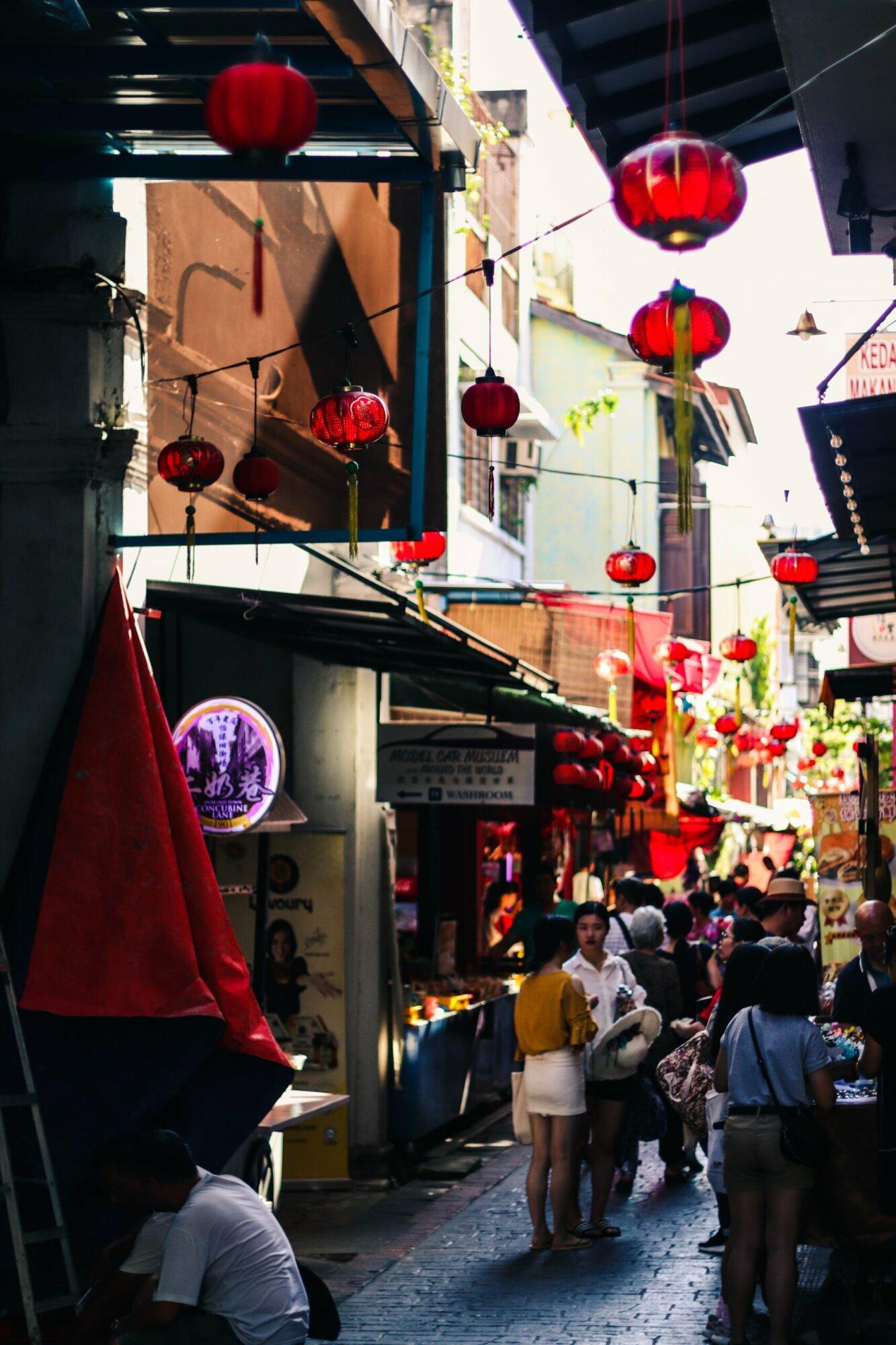 Ipoh is more than a gateway to the Cameron Highlands or a way station en route to Penang. Shaped by the 1920s tin-mining boom, Ipoh's wealth and population ebbed away after the mines' closure. But an old-town renaissance has revived its time-worn buildings into boutiques, hotels and gorgeously kitsch cafes.
Eat – Ipoh Noodles – Smooth and thin flat rice noodle is served in thick soy-sauce based soup and tender pieces of shredded chicken meat is one of the many dishes the city of Ipoh in Malaysia is known for.
Visit – A local Pomelo Farm to see how they grow and sample some of these delicious giant citrus fruits. 
Wander – Concubine Lane historic district with shopping, cafes and stacks of old world charm. 
Penang is Malaysia's tropical island state known as a regional food paradise shaped by the islands many culture.  The stunning colonial streets of Georgetown (capital city of Penang) are a center for culture, street art, and the country's best street food.
Eat – Cooking Class at Penang Home Cooking School
Explore – Get to the heart of Cheong Fatt Tze's Blue Mansion. Take a step back into the past on the remarkable journey of Cheong Fatt Tze and discover the architectural intricacy of his beloved Mansion and the labour of love that went into the restoration that shaped the Blue Mansion into its iconic status today.
Art – Georgetown's Street Art. These urban murals throughout the UNESCO-listed historic district depict life & culture in Penang.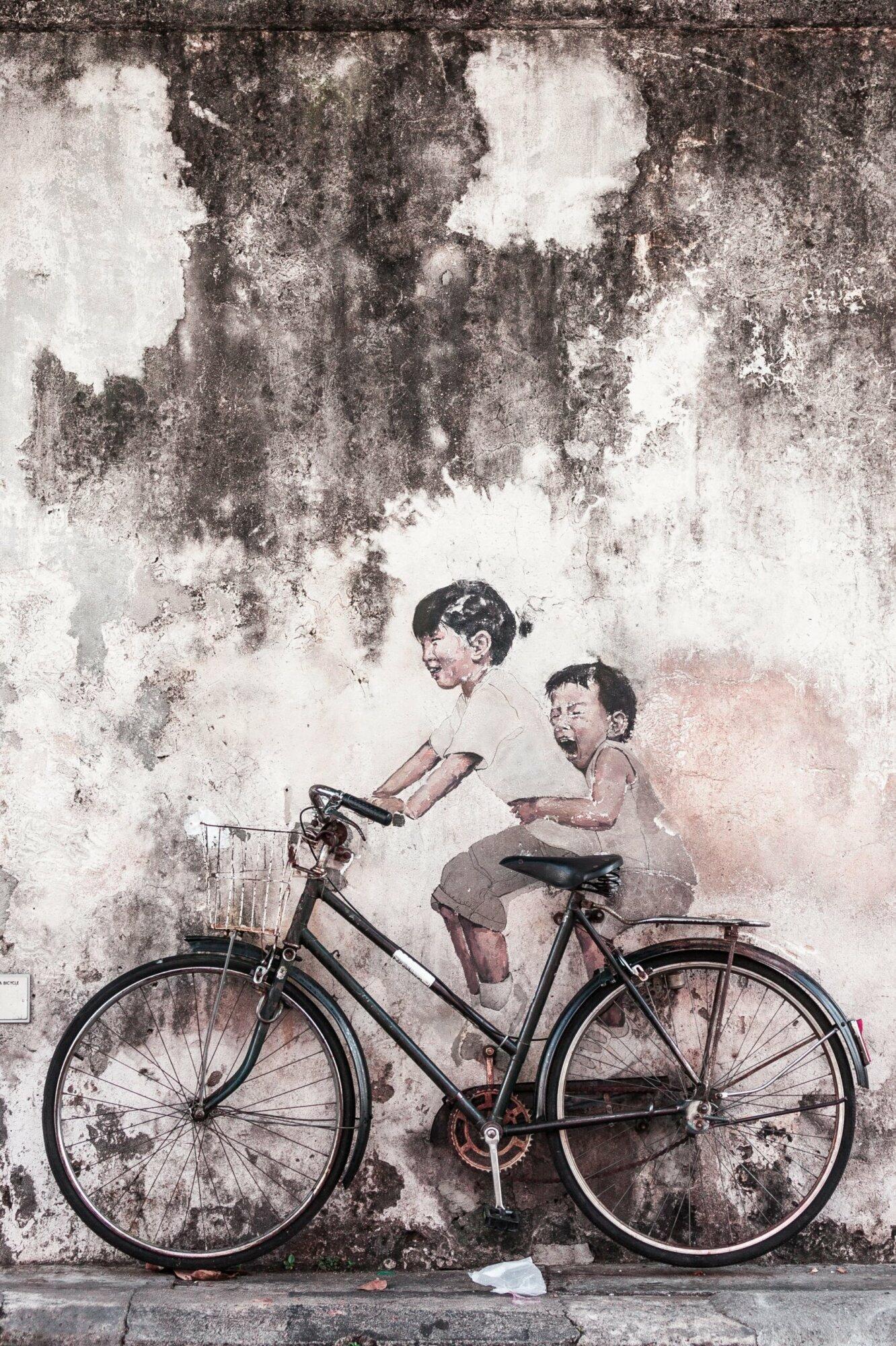 Book your Taste of Malaysia Tour
This tour has a $500 deposit and the remainder is due 75 prior to departure.
*If you combine our Malaysia and Vietnam Tour you receive a $100 discount per trip = $200. The discount has already been applied to the price. 
Meet your Gourmet Host - Susie
Find a new Favourite Food
From steaming bowls of tangy assam laksa to piles of smoky, unctuous char koay teow, Malaysia's street-food scene will deliver you straight to a higher level of being.
 Explore the many hawker stalls and enjoy a cuisine that draws from Malay, Chinese and Indian culture. During this tour we explore markets, street food stalls, take cooking classes and visit local produce farms, it is truly a culinary adventure.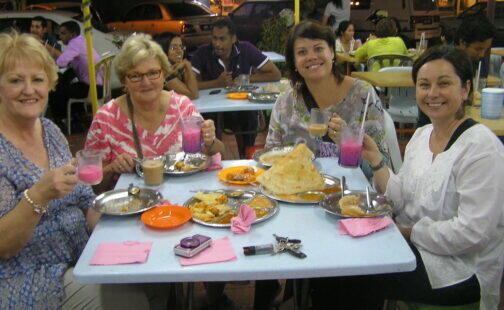 This tour has a lot of walking and requires a moderate level of fitness. There are steep stairs, uneven roads and footpaths. markets are large , you may need to walk several kilometres in a day. You need to be fairly fit to attend this tour.
Vibrant Women with a heart ♥
Please know that $25 of your booking goes towards supporting our charity Samadhan Dwarka and the amazing work they do in supporting children with an intellectual disability in India, so THANK YOU!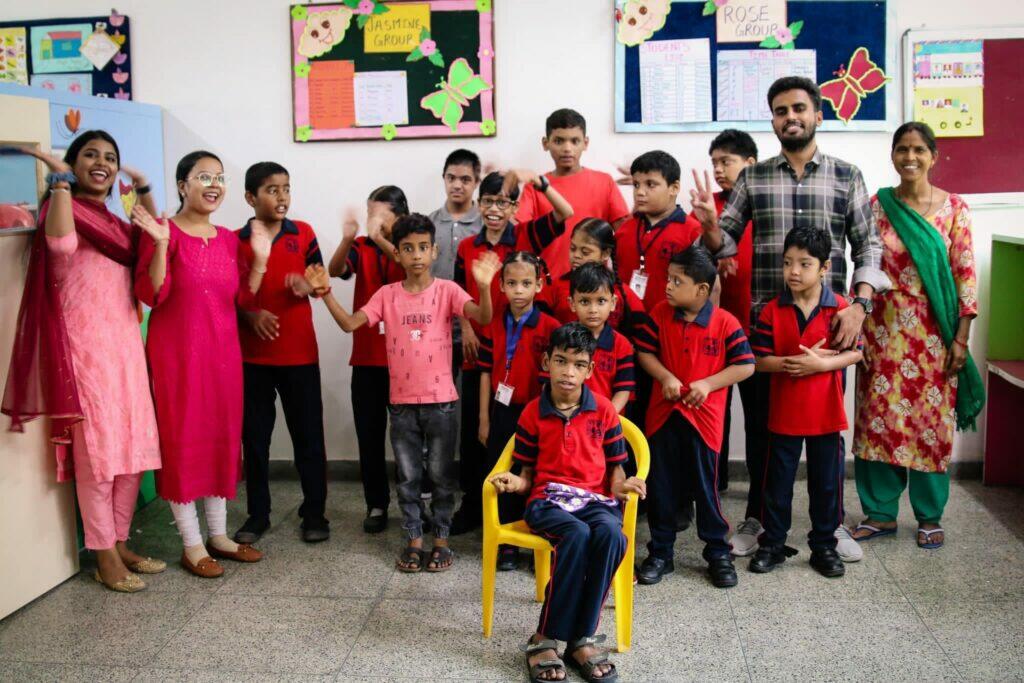 "An amazing trip that I would recommend to anyone wanting a unique and unforgettable experience. Great organising and flexibility when called for!"
"We had a fantastic time, the itinerary was seamless - very well organised with flexibility to suit also. The accommodation was beautiful and everyone we encountered was so helpful and friendly. We had a great trip and would recommend."
"Fantastic trip - extremely well organised, beautiful accommodation and such interesting sights and activities."
The Trip Notes on this link are always the most up to date version. When booking a tour in advance things can change, please always refer to these notes on the website as the most recent version of trip notes for your tour.