Thailand Tour
*Registrations Closed please ask for availability

Bangkok ~ Ayutthaya ~ Chiang Mai
 This tour starts in Bangkok and ends in Chiang Mai. These are your arrival and departure airports. 
Thailand
Friendly and food-obsessed, hedonistic and historic, cultured and curious, Thailand tempts visitors with a smile as golden as the country's glittering temples and tropical beaches.
Bangkok
It's the contradictions that provide the City of Angels with its complex, multifaceted personality. Here, climate-controlled megamalls sit side by side with 200-year-old village homes; gold-spired temples share space with neon-lit strips of sleaze; slow-moving traffic is bypassed by long-tail boats plying the canals and riverways; Buddhist monks dressed in robes shop for the latest smartphones; and streets lined with food carts are overlooked by restaurants perched on top of skyscrapers. As Bangkok races towards the future, these contrasts are only poised to increase and intensify, even while supplying the city with its unique and ever-evolving notion of Thai cosmopolitanism.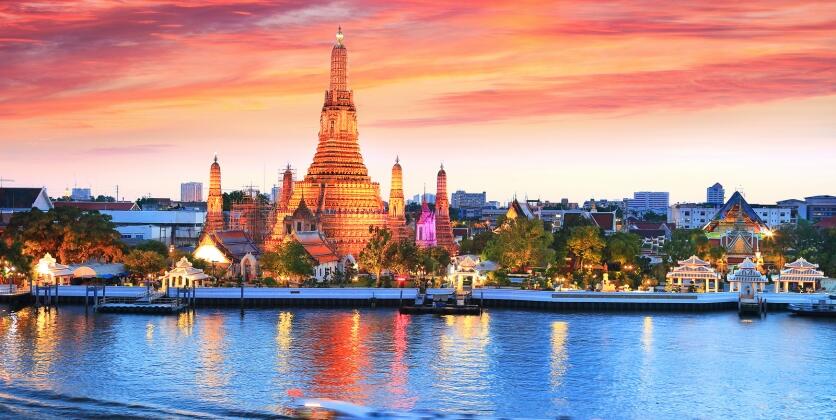 Ayutthaya
Enigmatic temple ruins are strewn across the modern city of Ayutthaya (อยุธยา), whispering of its heyday as one of the world's wealthiest and most cosmopolitan cities. Once replete with gilded temples and treasure-laden palaces, this island capital of Siam was brutally sacked by the Burmese in 1767. Today, dozens of ruins remain from this period of thriving trade and art and offer a tantalizing glimpse into its glorious past. Standing among towering stupas, it's easy to imagine how international merchants visiting from around the globe were left in awe.

Chiang Mai
A sprawling, modern city has grown up around ancient Chiang Mai (เชียงใหม่).  The historic centre of Chiang Mai still feels overwhelmingly residential, more like a sleepy country town than a bustling capital. If you drive in a straight line in any direction, you'll soon find yourself in the lush green countryside and pristine rainforests dotted with churning waterfalls, serene wát and peaceful country villages – as well as a host of markets, farms and tea plantations.

A Bountiful Table
Adored around the world, Thai cuisine expresses fundamental aspects of Thai culture: it is generous, warm, refreshing and relaxed. Thai dishes rely on fresh, local ingredients – pungent lemongrass, searing chillies and plump seafood. A varied national menu is built around the four fundamental flavours: spicy, sweet, salty and sour.  Our roving appetites will visit noodle shacks, floating markets, the Chines Quarter and eat fresh seafood caught that day.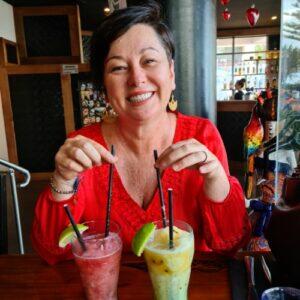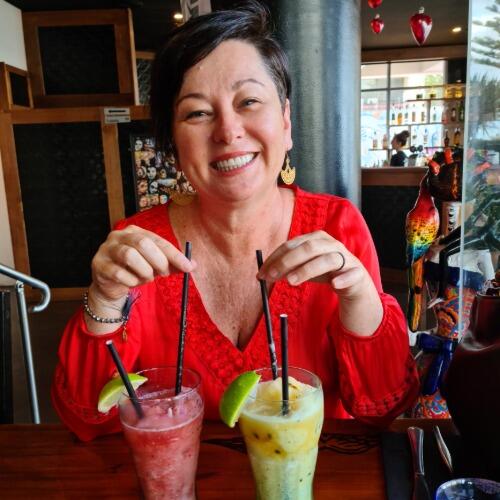 Tammie Day  is an Australian retreat leader, tour organiser, yoga and nia teacher, world traveller and founder of Vibrant Women Travel, Training and Homestay. Tammie is constantly sourcing the most enchanting places to run her Inspirational Journeys, places that truly capture your heart and imagination, Thailand is a must for anyone who loves exploring spectacular places, with like-minded people.  Local guides will be present throughout our tour as well so you get the most out of your adventure. 
This tour has a $500 deposit and the remainder is due 75 prior to departure. 
This tour has a lot of walking and requires a moderate level of fitness. There are steep stairs, uneven roads and getting on and off boats and buses. Sites are large and sometimes hot, you may need to walk several kilometres around a single site. You need to be fairly fit to attend this tour.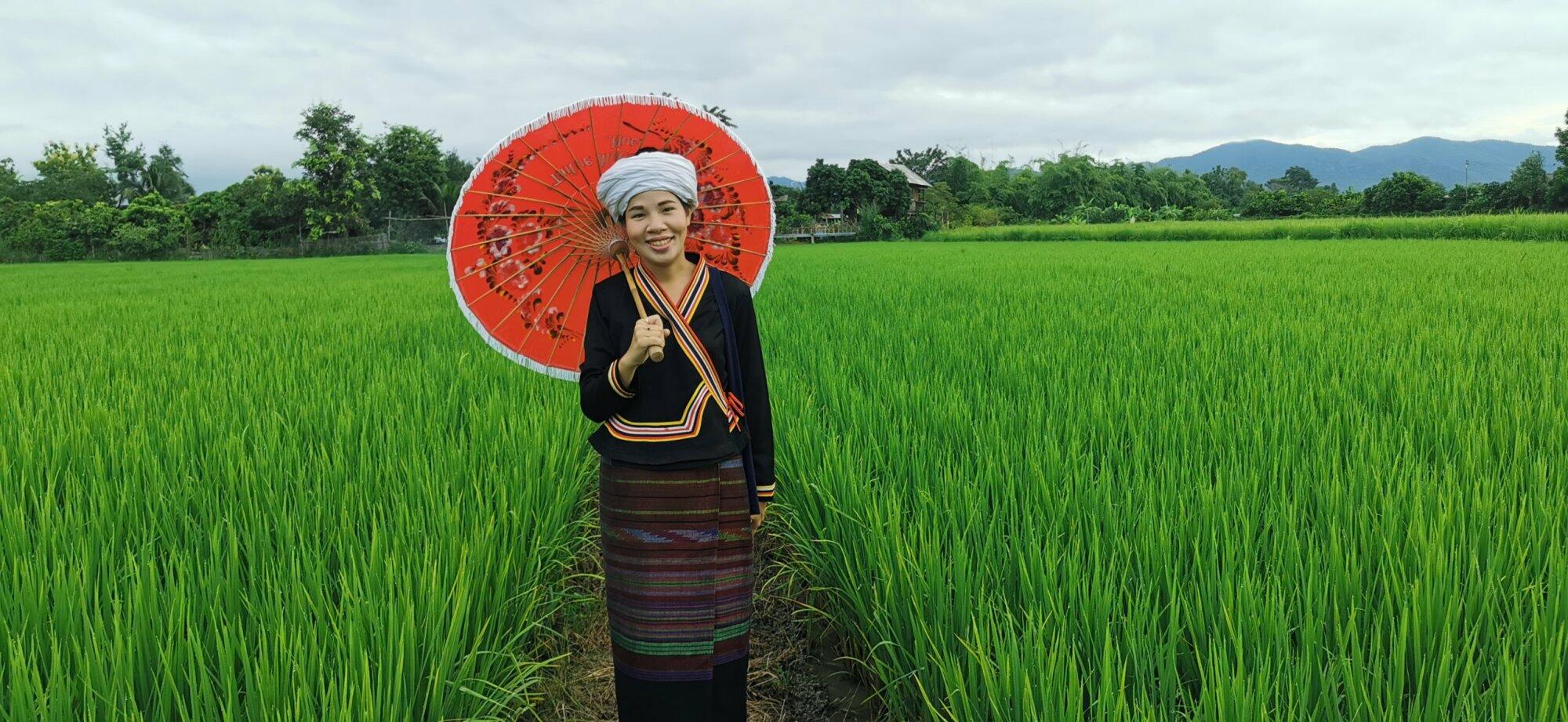 Day 1 - 5 Mon Dec 2022
Day 2 - 6 Tues Dec 2022
Day 3 - 7 Wed Dec 2022
Day 4 - 8 Thurs Dec 2022
Day 5 - 9 Fri Dec 2022
Day 6 - 10 Sat Dec 2022
Day 7 - 11 Sun Dec 2022
Day 8 - 12 Mon Dec 2022
Day 1 - 5 Mon Dec 2022
Day 1    Bangkok (no meals)
Upon arrival at Bangkok airport, you will be met and transferred to the hotel (the room is available from 14:00).
Welcome to Bangkok, Thailand's capital, is a large city known for ornate shrines and vibrant street life. The boat-filled Chao Phraya River feeds its network of canals, flowing past the Rattanakosin royal district, home to opulent Grand Palace and its sacred Wat Phra Kaew Temple. Nearby is Wat Pho Temple with an enormous reclining Buddha and, on the opposite shore, Wat Arun Temple with its steep steps and Khmer-style spire. 
Today is your day to relax after your flight. You will be met at the hotel by a Vibrant Women representative and settled in. 
*Please note there are no activities planned for this day however we can recommend booking a treatment at the "Health Land Spa Asoke" just around the corner.  Specialising in Ayurvedic and Traditional Thai wellness treatments, this is the place to start relaxing on your holiday. 
Happy from 5 – 7 pm at a small bar around the corner $5 Mojitos 😉 
Meals: N/A
Accommodation: Arte Hotel or similar
Day 2 - 6 Tues Dec 2022
Day 3 - 7 Wed Dec 2022
Day 4 - 8 Thurs Dec 2022
Day 5 - 9 Fri Dec 2022
Day 6 - 10 Sat Dec 2022
Day 7 - 11 Sun Dec 2022
Day 8 - 12 Mon Dec 2022
"I had a great time as usual. Tammie is the best organiser & host. She keeps us entertained and makes sure we are all enjoying ourselves. Even in these difficult times, nothing was a problem that couldn't be solved. Food was the best I've had on any retreat thus far. I had a fabulous time and would highly recommend any of Tammie's retreats or tours. She goes beyond!"
"This trip was everything I hoped for. Definitely rest relax and replenish with a great group of women from a variety of backgrounds and experiences and lead by Tammie whose planning and good humour were endless. The food was fabulous and the accommodation excellent. I couldn't rate this trip highly enough."