Negombo ~ Dambulla ~ Kandy ~ Nuwara Eliya ~ Yala ~ Galle ~ Colombo
Endless beaches, timeless ruins, welcoming people, oodles of elephants, rolling surf, great shopping, fun trains, famous tea and flavourful food describe Sri Lanka, we have created the perfect itinerary for you to see in 2023! 
So Much in So Little …
Few places have as many Unesco World Heritage Sites (eight) packed into such a small area. Sri Lanka's 2000-plus years of culture can be discovered at ancient sites where legendary temples boast beautiful details.
Don't worry if you hear something go bump in the night it might just be an elephant heading to a favourite waterhole. On our Safari tours of Sri Lanka's pleasantly relaxed national parks you may encounter leopards, water buffaloes, all manner of birds and primates.
It's So Easy …
Distances are short: we can see the thriving metropolis of Colombo in the morning and stand awestruck by the sight of hundreds of elephants gathering in the afternoon (Minneriya). Discover a favourite beach, meditate in a 2000-year-old temple, exchange smiles while strolling a mellow village, marvel at birds and wildflowers, try to keep count of the little dishes that come with your rice and curry. Stroll past colonial gems in Galle, then hit the streets for some shopping.
Sri Lanka is spectacular, it's affordable and it's still often uncrowded, however we will be there in peak season. Now is the best time to discover it.
Highlands …
When we're ready to escape the tropical climate of the coast and lowlands, we head for a few nights in the hills, with their temperate, achingly green charms. Verdant tea plantations and rainforested peaks beckon photographers and walkers and we will take  a spectacular train journey to sit and gaze in amazement at the scenery.  
This is Sri Lanka, the land of Serendipity – of happy surprises
HIGHLIGHTS
See UNESCO world heritage & cultural sites

Visit national parks and see the wildlife

See amazing Buddhist and Hindu Temples

Wander among Ceylon Tea Plantations and Spice Gardens

Cooking demonstration with the locals 

Shop for beautiful fabric made from Dumbara cotton weaving and sparkling gemstones

Dine on delicious local produce such as tropical fruit, lobster and fish

Take a train journey through this magical landscape

Brief catamaran ride to see how the locals collect water lillies on the Kandalama reservoir 
Can you feel your spirit lifting just at the thought of it?
The Undiscovered Country
You might say Sri Lanka has been hiding in plain sight. Scores of travelers have passed overhead on their way to someplace else, but years of uncertainty kept Sri Lanka off many itineraries.
Now, however, all that has changed. The country is moving forward quickly as more and more people discover its myriad charms. Lying between the more trodden parts of India and Southeast Asia, Sri Lanka's history, culture and natural beauty are undeniably alluring. It's the place you haven't been to yet, that you should.
There is a $500 deposit for this tour the remainder is to be paid 75 days prior to the start of the tour. 
Day 1 - 30 December 2022
Day 2
Day 3
Day 4
Day 5
Day 6
Day 7
Day 8
Day 1 - 30 December 2022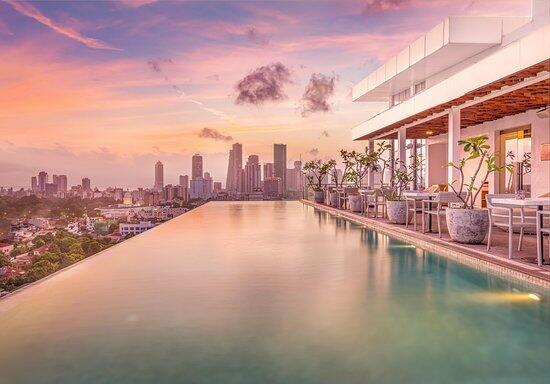 DAY 1 – COLOMBO – AYUBOWAN!!!
On arrival at the Bandaranaike International Airport, you will be greeted by your tour representative before you proceed to Negombo.
On arrival we check -in at Hotel. Transfer time – less than 45 minutes.
This day has been left with no activities on purpose so you can arrive. Lots of flights arrive to Colombo after midnight. This way you can just check in and be ready to go for the next morning. If you arrive earlier in the day please enjoy the pool, take a wander to the local national museum or book a massage. 
Please note check in time is 2pm. 
Day 2
Day 3
Day 4
Day 5
Day 6
Day 7
Day 8
ACCOMMODATION
Sri Lanka's has some lovely locations and hotels, from pristine beaches to lush mountain retreats and rural hideaways; lavish colonial splendour and chic modern luxury and award winning architectural design.
For your journey we have chosen a selection of 3 and 4 * hotels to enhance our travel experience. In addition to comfortable, contemporary and clean accommodations our hotels also offer other indulgences; from fine cuisine to sensuous spa treatments to Ayurvedic healing. And plenty to do too: extreme action or quiet meditation, a myriad of wonders both natural and man-made to explore and a wealth of culture and tradition to experience as well. We also aim to provide you with some down time to indulge in a massage, or cocktail as the sunsets. Tammie is happy to offer some yoga classes along the way if people are so inclined, perhaps outside overlooking a lush landscape.
MEALS
Sri Lankan cuisine has been shaped by many historical, cultural and other factors. Contact with foreign traders who brought new food items, cultural influences from neighbouring countries as well as the local traditions of the country's ethnic groups among other things have all helped shape Sri Lankan cuisine. Influences from Indian (particularly South Indian), Indonesian and Dutch cuisines are most evident with Sri Lankan cuisine sharing close ties to other neighbouring South and Southeast Asian cuisines. Today, some of the staples of Sri Lankan cuisine are rice, coconut and spices. The latter are used due to the country's history as a spice producer and trading post over several centuries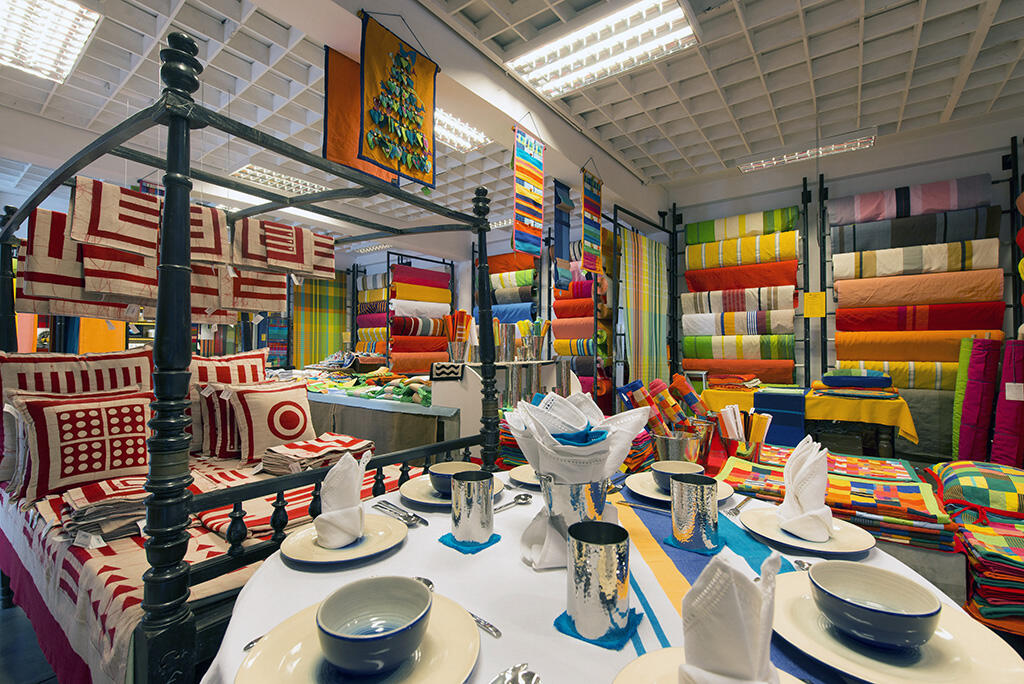 SHOPPING
Sri Lanka offers a wide array of shopping items, the most recognized being gems, batik, tea, and handicrafts. The most popular items among tourists are handloom fabrics, leather products, reproduction antiques, jewellery and ceramics.
"What I experienced on my holiday with "Vibrant Women"was beyond my expectations. Tammie was kind, generous, calm, organised, knowledgeable, with a great sense of humour, (had us in tears laughing). We had comfortable accommodation and a delicious choise of restaurants every day. It was the most amazing trip and I highly recommend. I had the best time ever and am planning on joining Tammie on another adventure soon! "
"The experience was very well balanced. Food, history, artisan insight, architecture, cultural immersion and self reflection and self nurturing. Generally a good overview of people and place. I went with an open book hungry to learn and be guided by those who had insight into cultural protocols of this magic country. To be honest I paid little attention to many of the finer details as I knew Tammie and knew that it would be an unforgettable experience. I have been successfully seduced!"
Trip Notes
Deposits
Cancellation Policy
Terms and Conditions
Arrivals and Departures
Visa
Fitness Requirements
What to pack
Weather
Currency
Tipping
Important Guest Information Form
Trip Notes
The Trip Notes on this link are always the most up to date version. When booking a tour in advance things can change, please always refer to these notes on the website as the most recent version of trip notes for your tour.
Deposits
Cancellation Policy
Terms and Conditions
Arrivals and Departures
Visa
Fitness Requirements
What to pack
Weather
Currency
Tipping
Important Guest Information Form
Please note that organising tours so far in advance means that sometimes the program has to change due to changes in flight schedules or other for other reasons, please allow for this.