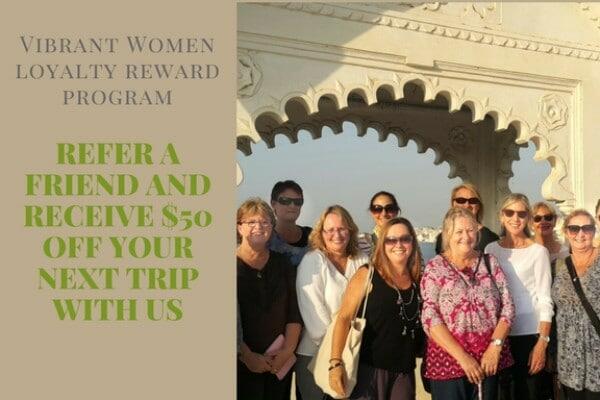 The most common feedback we consistently receive is that our guests loved attending our retreats and inspirational journeys and that they want to keep coming back, plus they also want to send their friends and family, so they can benefit as well.
We have received so many repeat bookings from you girls as well as many friends and family referrals that we just had to find a way to reward you.
Starting from the date of our 8th Anniversary, the 19th of March 2018 for each new person you refer to attend one of our events you will receive a $50 discount off the price of your next trip with us.
And it's so easy to redeem, when you tell a friend about our trips or retreats just ask them to put your name in the, "How did you hear about this trip" section on the booking form. We will keep a record of your referrals and then apply this discount the next time you book in to attend something with us. We will also notify you when we receive a loyalty referral from you.
Unfortunately, this can only apply to new clients who have not already attended a trip with us, although please know I appreciate all of your referrals to date and I know there have been many.
This also applies when you bring a friend with you who hasn't attended one of our retreats or inspirational journeys before, and then the next time they benefit from referring their friends and so on, the circle of love just continues to grow.
We also continue to add to our list of events so you always have something new and exciting to look forward to.
Feel free to share this love further by forwarding our website to a friend. https://vibrantwomentravel.com/
I look forward to seeing you on our next adventure together, Tammie xx