Casablanca | Sahara | Ait Ben Haddou | Marrakech | Essaouira | Casablanca
As the sun set on another magical day in this red country, you watch the merchants in their Djellaba close up shop for the day and you wander past small coffee houses and colourful lantern displays back to your welcoming Riad.
Entering this hidden exotic space, you make your way to your room which can only be described as romantic, complete with lush soft furnishings and a Moroccan tiled bathroom.
Resting onto the day bed in your room, you can't help smiling about the delightful day you just had walking through the gardens, shopping for perfumes and handmade gifts, visiting a museum, eating in charming restaurants, and exploring with your amazing new friends!
Ah…the delights of Morocco! During our trip we will be staying in a selection of modern hotels and charming Riads, as well as a rustic fortified city and camping in the Sahara Desert!
This Inspirational Journey is for you if:
Discover the Magic of Morocco!
7 Nights / 8 Days
(option to add an extra 3 nights when booking)
A $500 Deposit is required to secure your spot on this tour. The remainder is due 75 days prior to departure. 
*Please note twinshare rooms can be small for two people. In some case the beds may be Hollywood style configuration. 
Day 1
Day 2
Day 3
Day 4
Day 5
Day 6
Day 7
Day 8
Day 1
14 September 2024 |  Casablanca
Our first day has been set aside just to arrive and rest after the long flight.  Airport Transfers from Sydney flights usually arrive at around 12.45pm.
If you arrive early, you can go to Old City or New City Markets (Djellaba shopping for the Sahara)
Dinner – Ricks Cafe *Self-pay
Drive Time from airport to accommodation – 1 hour
OVERNIGHT – Casablanca – Kenzi Towers or similar
Day 2
Day 3
Day 4
Day 5
Day 6
Day 7
Day 8
3 Nights Beach Extension Tour to Essaouira
If you want to make the most of your adventure you can join our beach extension trip in Essaouira, Morocco
If you choose to extend your trip, add an extra $885 for a Single and $585 for a Twinshare.
Please see the itinerary for the Essaouira Beach extension tour below.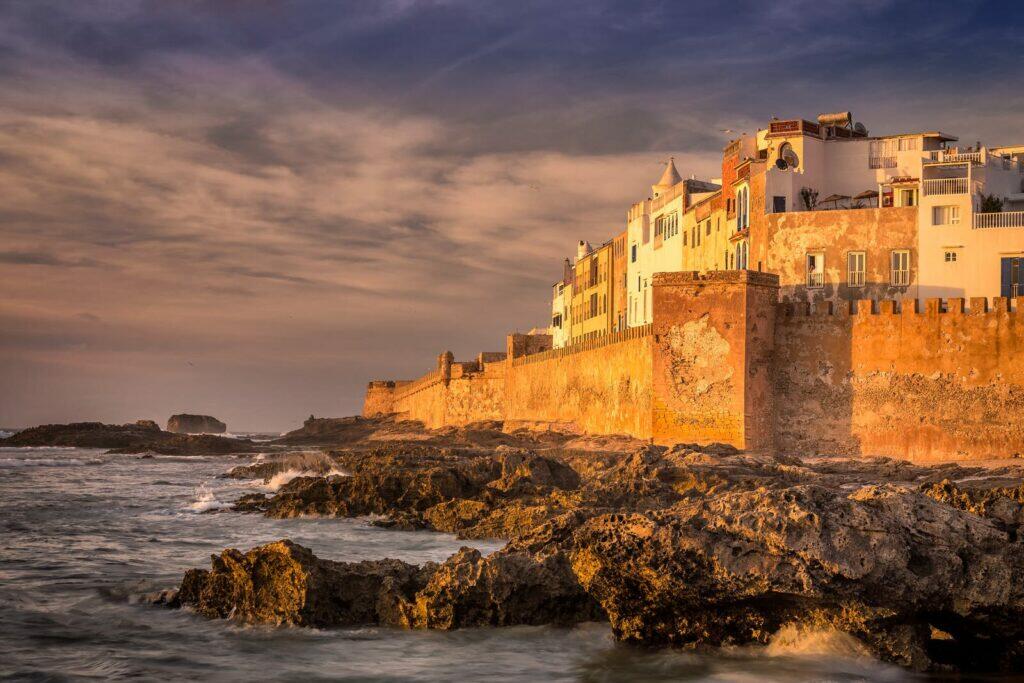 Day 1
21 September 2024 |  Marrakech to Essaouira
In the morning we will head to our beach extension tour to Essaouira. On the way there is usually a stop at a women's collective famous for their Argan Oil.
The city of Essaouira is located on the west coast of Morocco, 168 km from Marrakech. This small city has gained importance for being an alternative escape to Marrakech and for being the setting for some episodes of the famous TV series Game of Thrones. Previously called Mogador, now the majority of visitors come here to wander through the spice-scented lanes and palm-lined avenues of the fortified medina, browse the many art galleries and boutiques, relax in some of the country's best hotels and watch fishing nets being mended and traditional boats being constructed in the hugely atmospheric port.
Overnight RIAD BORJ LBAROUD or similar Essaouira

Day 2
Day 3
Day 4
Meet Your Vibrant Women Host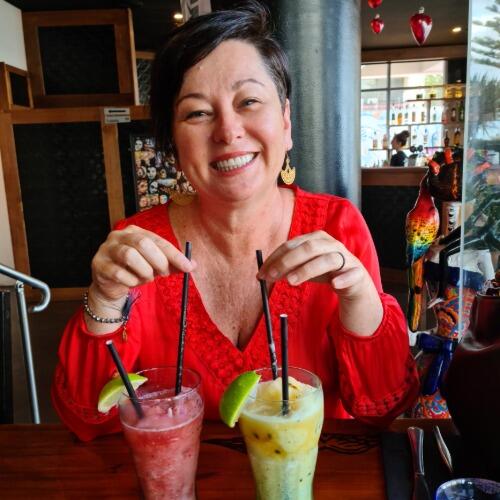 Tammie is the founder of Vibrant Women, a retreat and travel company. She spends her days creating inspirational journeys so you can travel in the security of a small group, whilst enjoying another culture. Tammie's role is to ensure you feel well taken care of throughout your trip.  She is constantly sourcing the most enchanting places to run her Inspirational Journeys.
Hailing from London, UK and having been an avid travelled and lived in France, Spain and Italy, Seleena has now made Morocco her home. She thrives on adventure and meeting new people! She can speak seven languages including French, Italian, Spanish and Arabic and loves to share her experiences with others!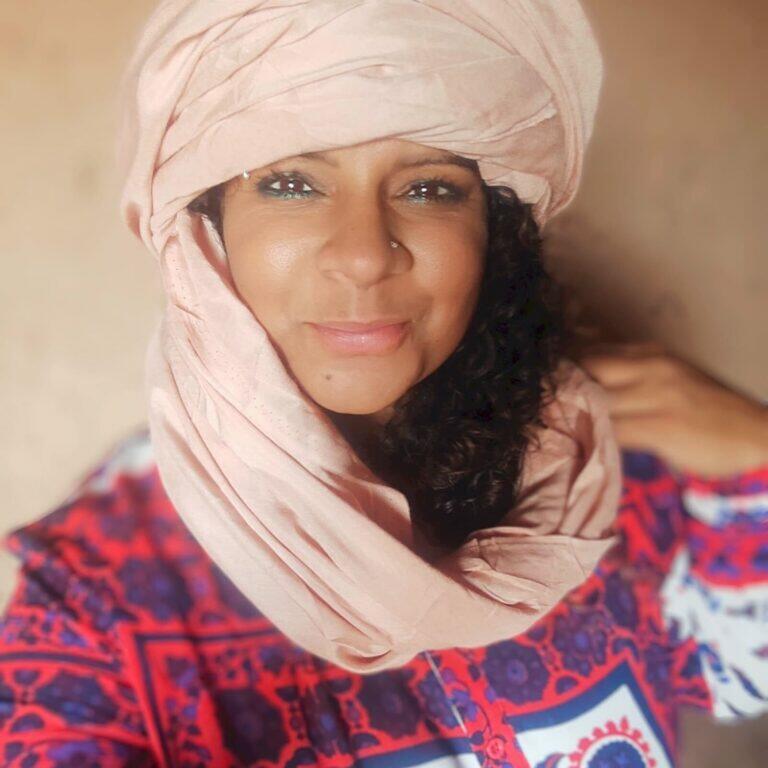 The Trip Notes on this link are always the most up to date version. When booking a tour in advance things can change.
Please find the most up to date Trip Notes for your tour HERE
How to combine tours
Cancellation Policy
Arrivals and Departures
Extra Nights Accommodation and Airport Transfers
Currency
Weather
Important Guest Information Form
Dietary Requirements
How to combine tours
If you wish to combine Morocco and Spain trip, you can add both trips on the booking page if you do this you receive a $100 discount. For combining 3 trips you receive a $200 discount.
You will need to purchase a flight on the 7th of September from Lisbon to Madrid the price is less than $100AUD we will notify you which flight to book.
Then for Spain and Morocco the 14th of September you will need a flight from Seville to Casablanca approx $150AUD we will notify you of which flight to book.
Cancellation Policy
Arrivals and Departures
Extra Nights Accommodation and Airport Transfers
Currency
Weather
Important Guest Information Form
Dietary Requirements
"The Sahara was beautiful, the space to have some relaxing, the beautiful people at the camp looking after us, the fire and camp space at night and good food. I also enjoyed the Hamman and the restaurant we met you for lunch when we arrived in Marrakech was the best restaurant. I love how organized everything is as well as being fun, inclusive and being cared for."
"The experience was very well balanced. Food, history, artisan insight, architecture, cultural immersion and self reflection and self nurturing. Generally a good overview of people and place. I went with an open book hungry to learn and be guided by those who had insight into cultural protocols of this magic country. To be honest I paid little attention to many of the finer details as I knew Tammie and knew that it would be an unforgettable experience. I have been successfully seduced!"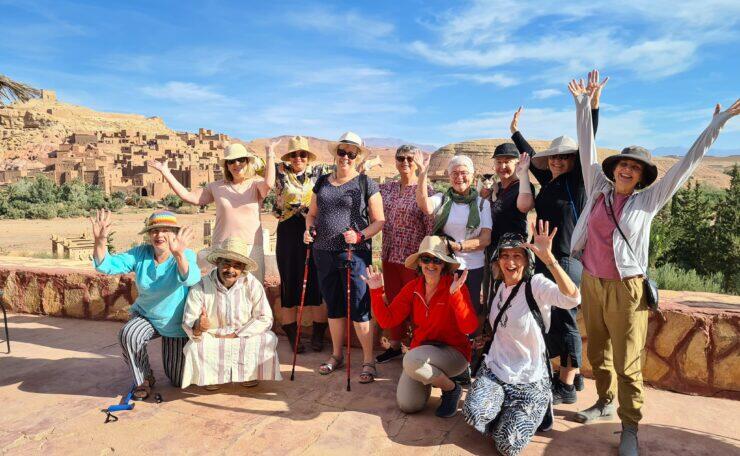 Frequently Asked Questions
Please note that organising tours so far in advance and in the current climate means that sometimes the program has to change due to changes in flight schedules or for other reasons, please allow for this when managing expectations and understand we are doing our best to navigate a new travel environment.