Whether you are someone who has been bitten by the travel bug, or just a curious beginner adventurer, all of your needs will be taken care of with us. If you want to feel inspired and vibrant and engaged with life you should definitely consider our list of reasons why you might wish to travel with us.
1. Beauty – we have sourced the most amazing and unique accommodation we could find. Beauty is one of the criteria for our venues, whether it be natural beauty, architectural beauty or soft furnishings, we want you to feel in awe of your surroundings. Whether it's a yurt in Spain or the old story tellers Riad in Marrakech, the jungle in Bali or a private villa overlooking a lake in Thailand we have you covered for WOW factor.
2. Comfort – this leads us to consider whether rooms are properly ventilated or air-conditioned, are the beds comfortable etc., (unfortunately Asian beds are on the hard side we cannot control this) but we do everything we can so you can have a good nights sleep, there is nothing worse than going on holiday and not being able to sleep! Also on our retreats and sightseeing tours you don't have to twinshare, (which can be compulsory on some group tours). Cleanliness is a number 1 for us, even if you choose a bamboo hut in Goa with shared facilities they must be exceptionally clean to pass our critical eye.
3. Peaceful – we want you to have a peaceful nights sleep and during the day be able to enjoy some quiet time. Of course we cannot control all environments and if you are not aware the jungle is pretty noisy people. However we do our most to fully research accommodation so that external noise is limited. Even when in large cities such as Delhi we have requested particular rooms to minimise noise impact on our participants.
4. Affordable – we negotiate on behalf of our clients to keep our prices affordable. You can choose twinshare if you enjoy sharing and we will match you up with someone. Sometimes we choose shoulder seasons so we can pass on better discounts, however weather is important to us so we never sacrifice price for comfort. It is true you will find a package deal cheaper than one of our tours or retreats, and this is great for a family holiday around the pool with lots of kids and families having fun, but we offer a different experience, yes an experience which leads me to the next reason.
5. Purposeful – our holidays are purposeful and have meaning. We are contributing to the lives of the people we visit in the communities we are staying in a variety of ways. But in addition to charity our holidays also give you the opportunity to reflect and grow in a gentle and supported way. Try some meditation or Tai Chi, learn about the tools of positive psychology to enhance your sense of satisfaction with life, explore using food as medicine to heal you and give you more energy, we have developed our programs to enhance your experience and provide lasting change as you return home to everyday life.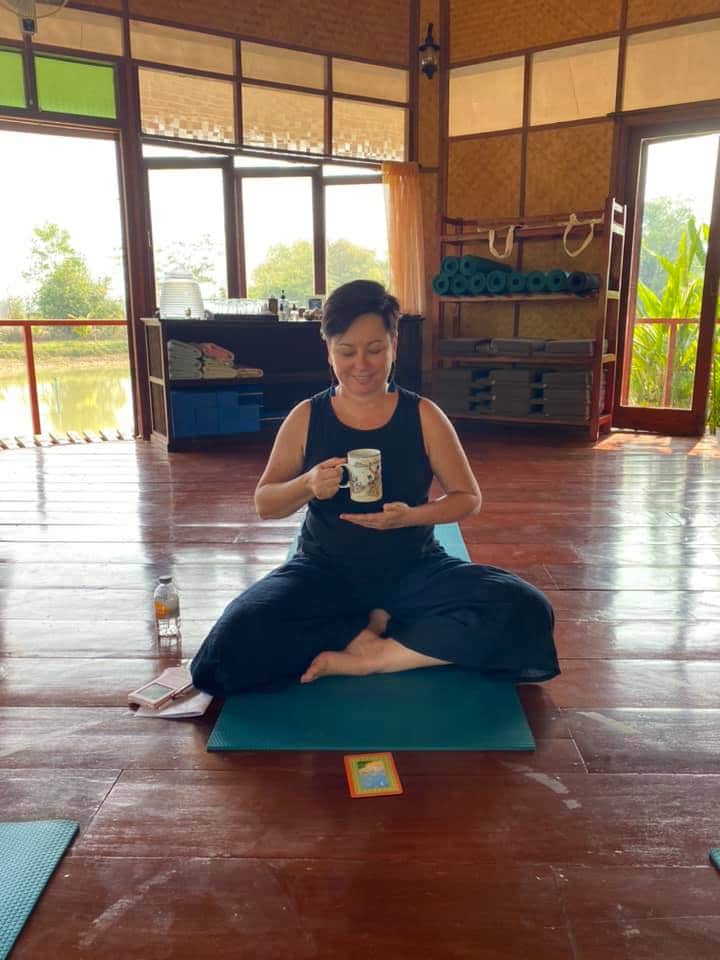 6. Nurturing– All of our retreats and inspirational journeys provide time for self care and nurturing through massages and other spa treatments and also workshops designed to support people to slow down. The fact that you have booked one of our holidays is in itself an act of self care.
7. Quality – People on average attend one of our trips every two years, we have a large contingent of returning guests which makes us think we are doing something right, however we are constantly striving to improve our programs and come up with new and exciting adventures for you all. You can read our testimonials here and view our video testimonials here to see what people are saying about us.
8. Friendship – we want our holidays to feel like a group of girls just hanging out and having fun together. We take the old adage that strangers are just friends you haven't met yet seriously. Women support and nurture each other, it's wonderful to experience the group bonding and the tears at the end when we say goodbye, the friendships formed are often lasting.
9. Organised – we have taken care of everything for you, this is the perfect way to travel for people who are time poor or just don't know where to start with organising a trip for themselves, or those wanting to travel by themselves but like the security of being in a group. From the moment you arrive at the airport you do not have to think about a single thing until we drop you back at the airport, (we hope you do though occasionally). We pride ourselves on being organised and meeting everyone's individual needs throughout the journey.
10. Inspirational – in small and large ways, nearly everyone says something about having their life changed for the better. We want you to feel a little stretched out of your comfort zone, but not too much. We want you try something new like yoga or a new food or start to think about things slightly differently. We want you to view life and the world as an amazing place that you are connected to. We want you to find your mojo. Again our testimonials will give you a glimpse of how this has happened for other people.
We love what we do and we pour our love into our retreats and inspirational journeys and we want you to feel that when you travel with us. It's personal, we want you to have an amazing time and we will not settle for anything less. Join us and let us pamper you for an entire week. View our calendar of events here and please contact us if you have any questions, we are here to make sure you have the most fabulous holiday experience!